There is a saying that "a rising tide lifts all boats." To us, those "boats," in many of the communities we work, are women, which is why we focus much of our resources on finding ways to develop enterprise opportunities specific to women, as the effects of our investment often go far beyond them. A USAID report states that "a woman multiplies the impact of an investment made in her future by extending benefits to the world around her, creating a better life for her family and building a strong community." At the Young Living Foundation, we help women-led businesses thrive as part of our holistic vision of creating a rising generation free to thrive and create positive change. We know that if we invest in women, we also are strengthening communities and supporting women in breaking the vicious cycle of poverty for their children.
As part of our developing enterprise efforts globally, we partner with incredible women's artisan groups from economically disadvantaged contexts that are working hard to create a better life for their children. We support these artisan groups in two ways: first, we evaluate if the group could benefit from a small capacity-building grant, money that could help increase the capacity of their group to take large orders or improve the quality of their products. Second, we look for ways to connect them to the Young Living global market.
Last year was a gangbuster year for many of our partner artisan groups, as Young Living placed orders that were the largest orders most groups had ever fulfilled. These grants and Young Living orders provided sustained employment during one of the most financially challenging years in modern history, which enabled food security, improved healthcare, and access to education for the families of these artisans.
Learn below about the capacity building grants awarded in 2020, and how you can further support our Young Living Foundation partner artisan groups. You'll discover how to empower women in ways you might not have thought of before and learn more about who we're helping, what they're doing, and how you can join with us in supporting them.
Who We're Helping: Empowering Women by Building their Business Capacity
Clay Kiln in Uganda
The female artisans of the Mabira Collective in Lugazi, Uganda used to have to travel four hours round-trip and pay to have their clay jewelry fired in a remote kiln. With a capacity-building grant from the Young Living Foundation, they were able to buy their very own industrial kiln, which has helped them earn more, travel less, and fulfill larger orders. That kind of growth was so beneficial that the group quickly earned enough to buy a second kiln and their production capacity and earning potential is now better than ever. They've also been able to provide stable and fair-wage employment to 350 women supporting over 1,000 children so that they can go to school, have nutritious food, and be able to dream of a better future.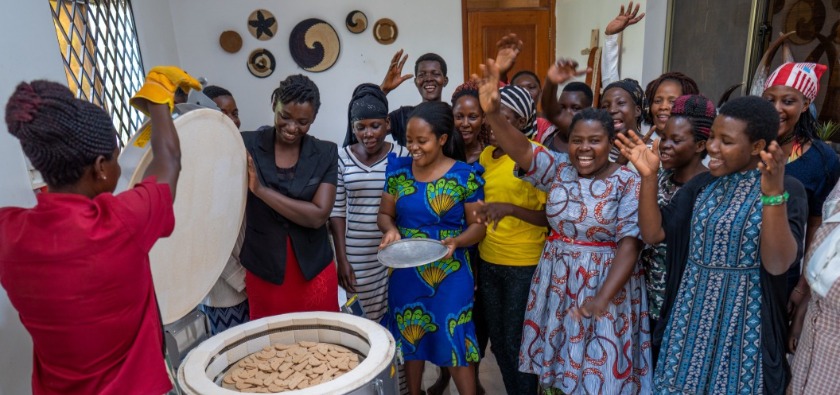 A Safer and More Efficient Workplace in the West Bank
A capacity-building grant enabled much-needed renovations to the workshop of the Holy Land Handicraft Cooperative Society in Bethlehem. It had become dilapidated and unsafe to work in, with poor ventilation and lighting, exposed electrical wires, overcrowding, no sanitation services, mold, and outdated, dangerous equipment. With better ventilation, lighting, wiring, equipment, bathrooms, and space, and no more mold or overcrowding, the group became much more productive and safe. This increased productivity helped them fulfill Young Living's large order for the popular olivewood trees in its 2020 holiday catalog and kept workshops open when many around them were forced to close during 2020. Thus, this investment, together with Young Living orders, have kept food on the table and hope alive throughout an economically devastating year.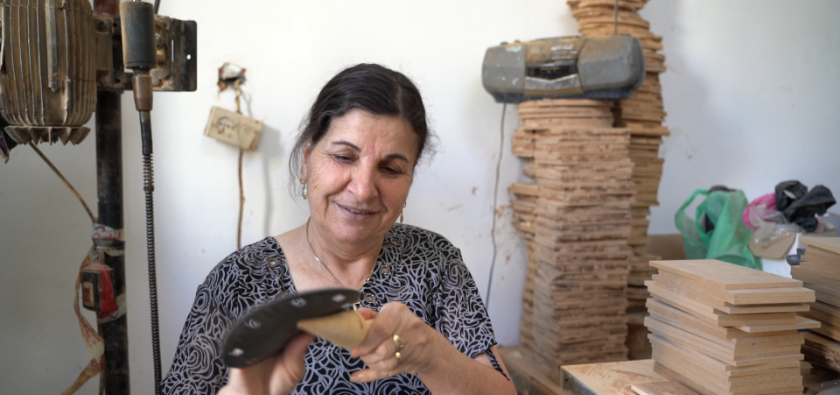 Serger Machines in Utah
Many women around the world have fled war zones, conflict areas, and abusive environments, and relocated to Salt Lake City, Utah as refugees, where they have been working hard to provide for their children. These women have started over in a new country, and a grant from the Young Living Foundation to a refugee center offered much needed equipment to improve their ability to earn an income. While the Center has experienced closures over the past year due to current restrictions, the grant funded a video camera and tripod to continue their classes with refugees at home. In addition, it will provide new electrical sergers, essential workshop equipment, and an on-site daycare for these working mothers to build their skills while their children are cared for.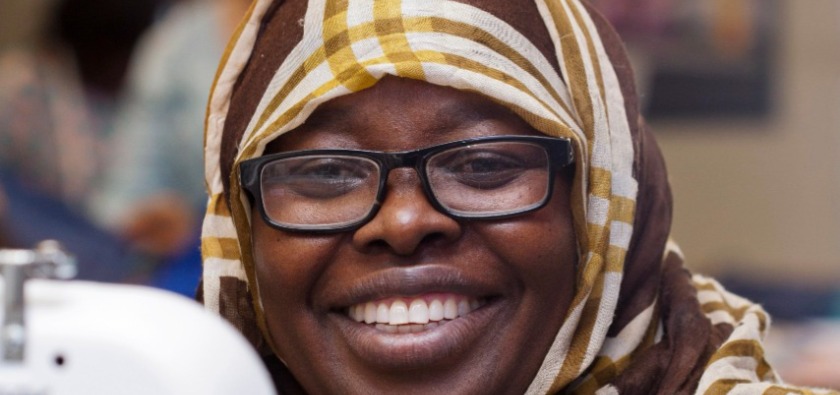 Sewing Machines in Nepal
As part of recovery from exploitation and trafficking, Raksha Nepal offers sewing and income-generating training to survivors of exploitation and women transitioning out of commercial sex work. The sewing machines they currently use are old, requiring expensive and time-draining maintenance and replacement. Our grant will allow them to purchase 100 new sewing machines and electrical sergers to support this program. It will increase the group's capacity to train women and provide them with the resources to work at the centers so that they can further develop the skills they need to generate income, rebuild their lives, and create a new future for their children free from the cycle of exploitation.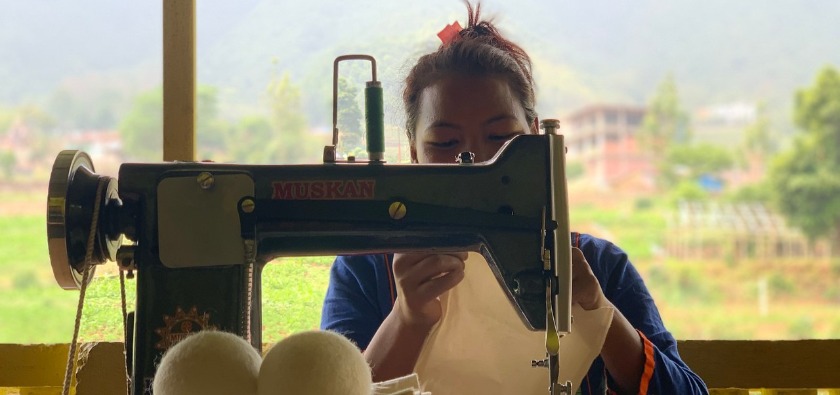 A Safe Textile Dye Lab in Rwanda
A capacity-building grant will provide the women artisans of Azizi Life in Rwanda a custom dye lab. This new lab will be safer and more efficient than their currently inefficient system, allowing them to match custom colors for improved quality control and replication for consistency. Without the proper safety equipment and space, improving their textile dying has created potentially hazardous workspaces and delays, requiring the women to work longer hours. A new system will increase their capacity and give them the ability to compete for larger and more consistent basket orders.
While many of these women artisans were widowed in the genocide of 1994, through the increase in fair pay work opportunities, these women are building a new, peaceful reality for the next generation.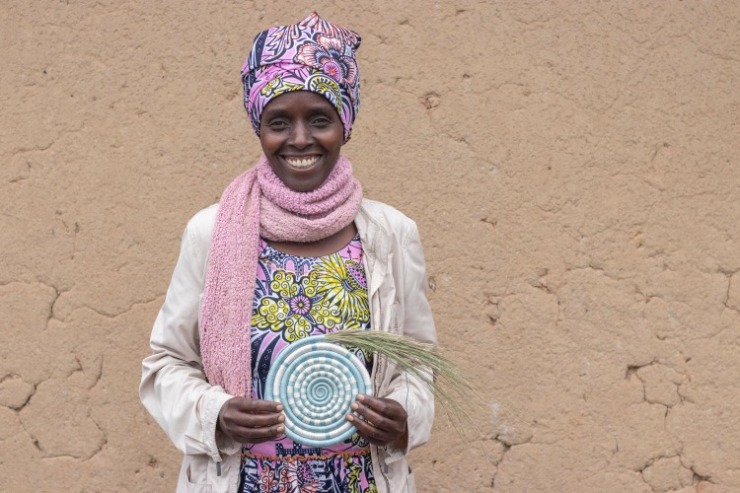 What they're doing
In 2020 your donations and purchases of artisan products impacted thousands of lives for the better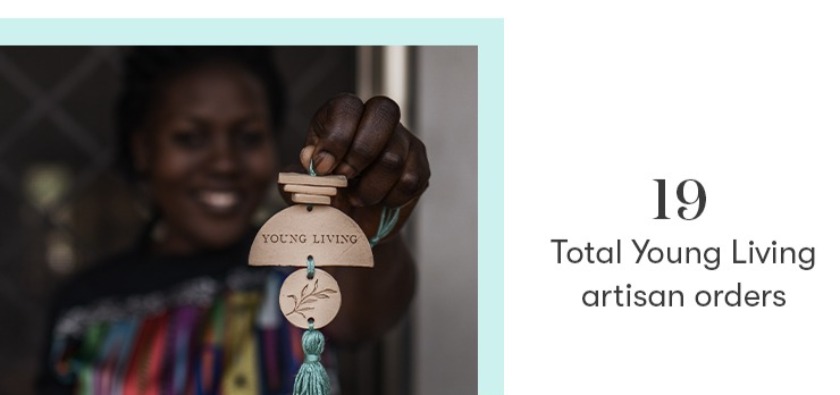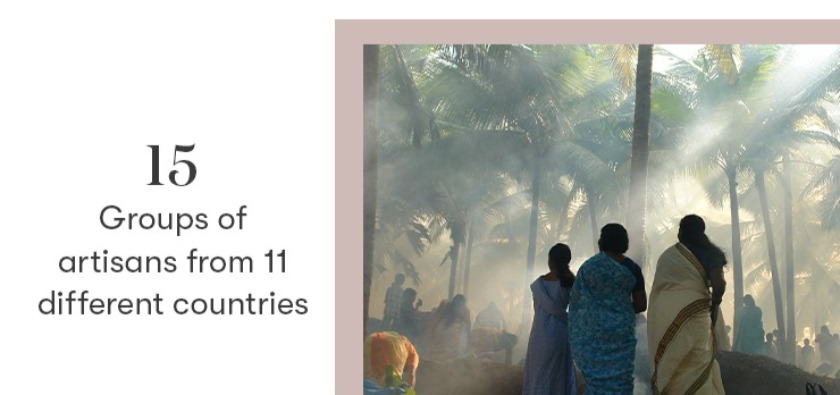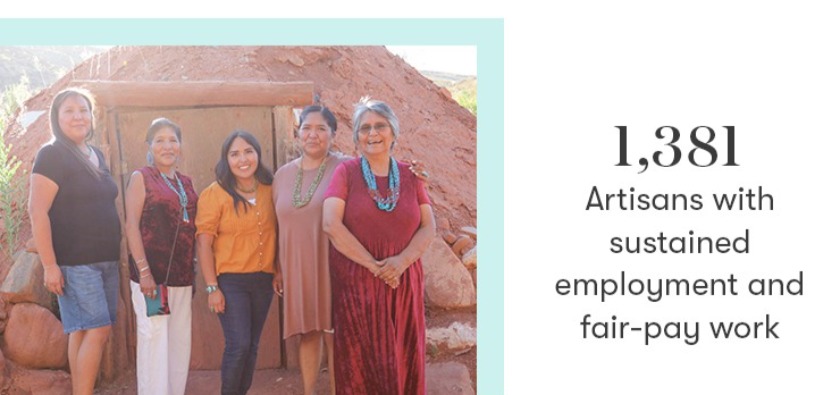 If these woman are the boats being lifted by the rising tide that benefits everyone, one can truly see the "lifting" not only in the 5,271 dependents supported by these women artisans but also in the knowledge that the more women are empowered, the closer humanity comes to true balance and harmony.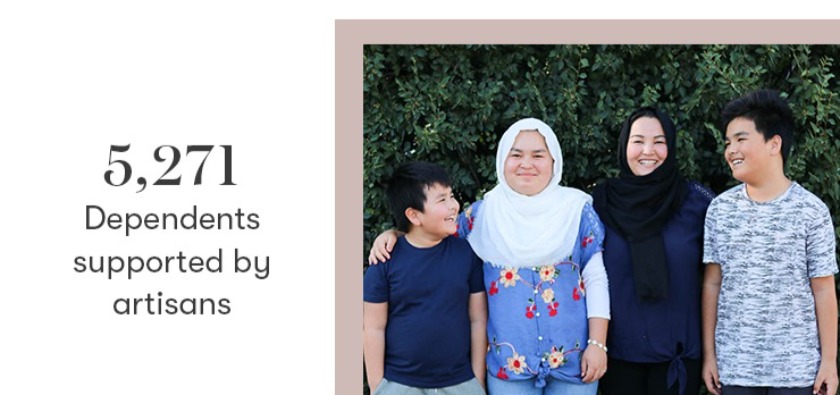 Here's how you can join us in supporting them:
February 23, 2021