In the sprawling urban center of Old Delhi, a group of artisans sit together on the floor of a small building, in their customary way, meticulously crafting earrings by hand. These skilled jewelry makers—part of a group of 80 artisans in the Matr Boomie Collective—delicately craft and polish handmade artisan earrings from custom terracotta beads, upcycled brass, and wood-based rayon silk. Ornate jewelry is a proud cultural tradition in India and these artisans inherit their craftsmanship from their ancestors, who have passed down the art of master crafting for generations.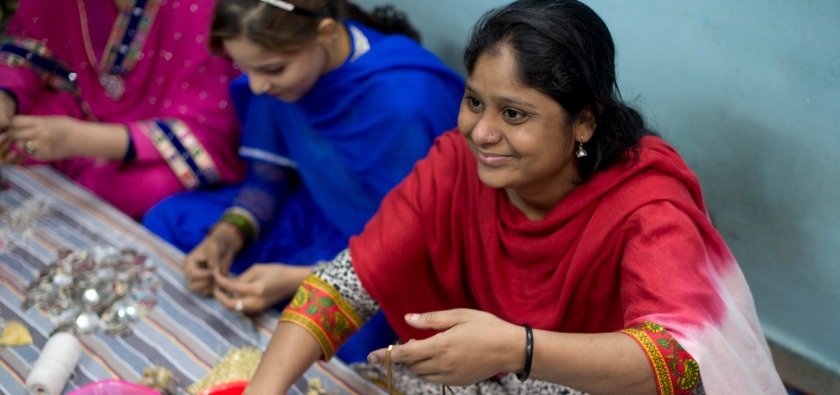 Previously, this group had experienced increasing difficulty competing with so many online businesses because they sold their jewelry through middlemen. This meant their wages were dramatically cut, making it increasingly difficult to feed, educate, and support their families. The group had all but lost confidence in continuing their traditional craft, but then, an email was sent.
THE ARTISANS
Sana and her three sisters are the daughters of a traditional jewelry-making family. With only a primary education, Sana had learned basic literacy and internet skills. Seeing her parents struggle to promote their jewelry business, she set up an email account and began to send messages to artisan websites in her father's name. One of her emails was sent to a group linked with Young Living's artisan network.

Since then, Sana has become the first girl in her community to go to college!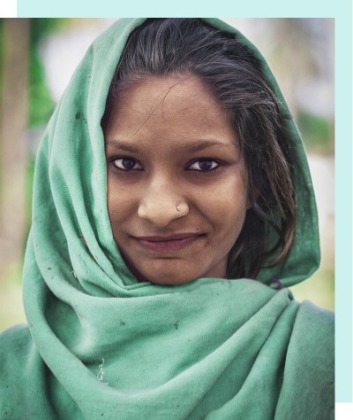 Since this connection, the Matr Boomie artisan group has been revived, as they have been able to access markets and regain their confidence to continue their traditional craft in the modern world. In addition to now receiving fair-trade wages and practicing environmental sustainability, they have used the profits to build a central workshop with proper lighting, provide access to medical care for their families, and sponsor the education of girls in their community.
They have renewed hope that their children have a world of opportunity before them—giving them the choice to use their education to join and expand the family handicraft tradition, or to pursue other careers previously out of reach.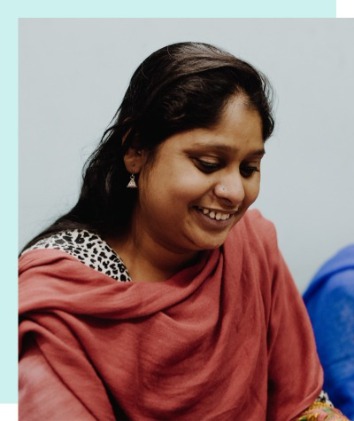 One of the artisans–Shaiftaa, age 29–lost her mother at a young age, and with the failing health of her father, had to drop out of school after third grade to care for her three sisters. Now, through her artisan work in handmade brass jewelry with Matr Boomie, she has the power to give her two children a full education and open a world of possibilities for their futures.

THE EARRINGS
These beautiful essential oil-diffusing earrings are handmade, with brass that is free of lead, nickel, and cadmium, along with handmade terracotta diffusing beads and wood-based rayon silk tassels.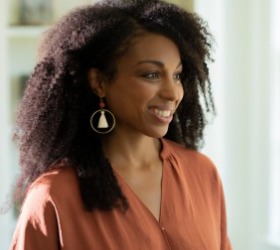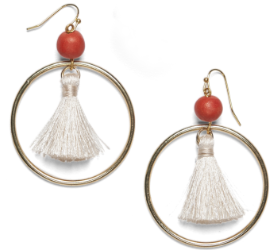 BRASS HOOPS AND FIXTURES
Brass production in India dates back to the first century BC. It was here that the art of "speltering" began, which is the combining of two metals (copper and zinc) to form an alloy (brass) that is stronger than its components. Additionally, brass has properties which allow it to be rolled into thin, non-corrosive sheets, which led to its use in clocks, watches, and navigation tools. The artisans use heat to bend, shape, and solder each brass fixture. After cooling, they use tools to meticulously connect and balance each piece of the earring.
TERRACOTTA BEADS
Terracotta is literally translated as "baked earth," and has been a mainstay in Indian art and architecture for thousands of years. The Indus Valley civilization existed between 3300 and 1700 BC, and originally used the material for religious relics used for tribal worship. It was considered a particularly mystical material, as it combines four of the five vital elements: air, earth, fire, and water. Even today, artisans shape this locally sourced red clay by hand, and fire it in open pits.


TASSELS
The tassels are made of rayon, a wood-based alternative for silk spun into string. Each tassel is shaped and tied by hand by the more advanced artisans.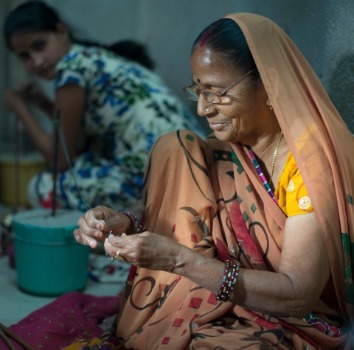 THE IMPACT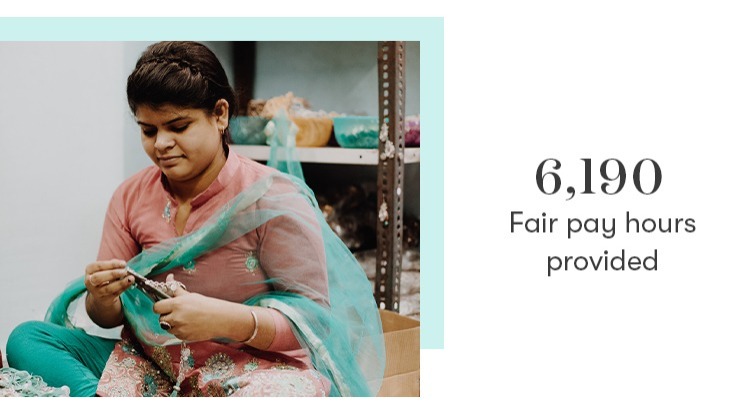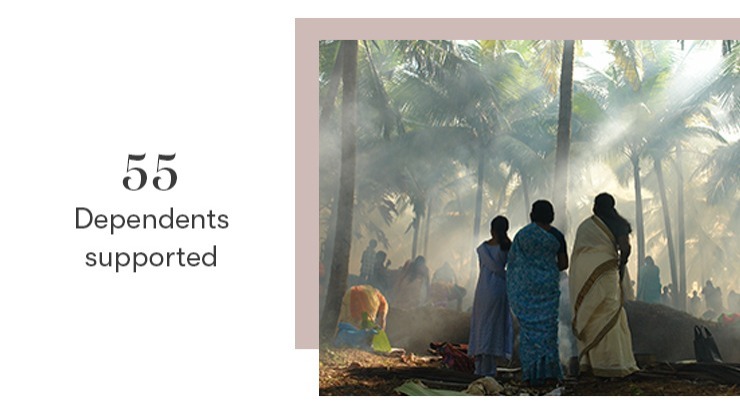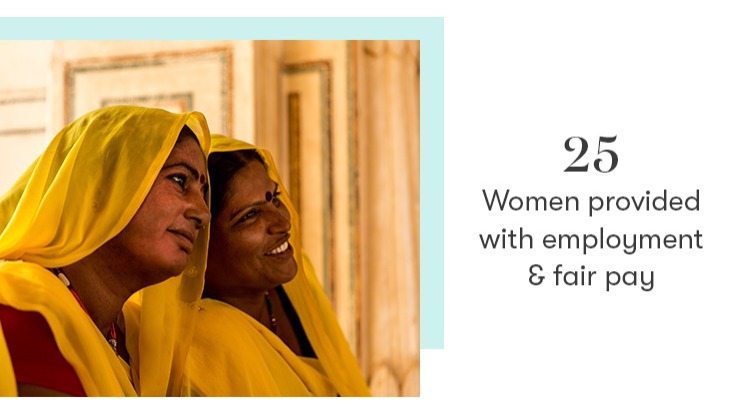 The D. Gary Young, Young Living Foundation is committed to empowering women by investing in small business and fair-trade enterprises like Matr Boomie. The Foundation is currently supporting woman-led artisan groups across several countries.
November 11, 2020