Valerie learned the beauty of handcraft from her náli, paternal grandmother, who sheared, dyed, and wove her own wool in order to dye and weave intricate traditional blankets. Now, Valerie has carried on her grandmother's legacy by giving women in her community opportunities for employment in forming the native handcraft group, Sáanii Dahayóóígíí, which means "Women of Strength."
Her sister Sheila, who helped found the group, has a calm and dignified presence about her as she carefully crafts each piece of jewelry. She is proud to speak of how far she has come in her two years of sobriety, with the wisdom and strength found from overcoming years of addiction and abuse.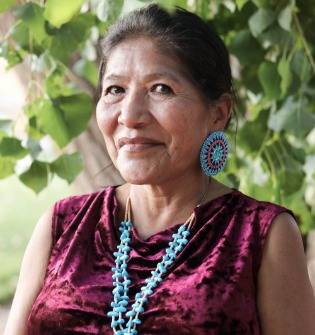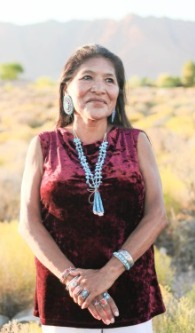 Valerie and Sheila are Navajo—or "Dineh"—part of a nation of people that has inhabited the southwest region of the United States for nearly 1,000 years. Deeply connected to the land, wildlife, and each other, they carry a rich cultural heritage passed on in their handcraft.
However, as many Navajo are leaving their home reservations to seek education and employment opportunities, traditional handcrafting is being lost with each generation.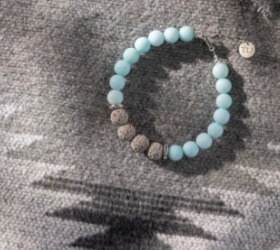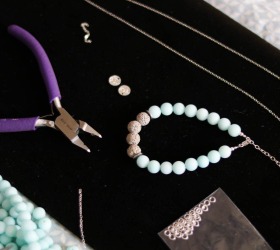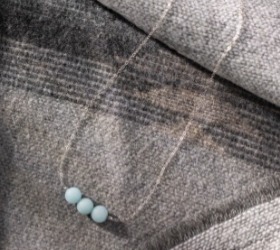 Because Navajo society is matrilineal—meaning that one's clan identity is derived from their mother—not their father, Navajo women are at the center of the social and economic structure of their society. Because they have traditionally been the owners of the land, and passed it on to their daughters, their handcraft not only helps them stay on their reservation and earn a living, but it also enables them to pass down a legacy of hard work, tradition, and compassion.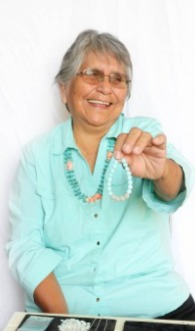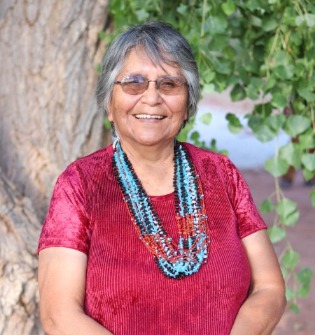 In fact, Valerie and Sheila inherited the skills they used to hand-make beautiful necklaces and bracelets from their mother, Ella (pictured), who learned them from her mother Nez.
Nez lived nearly her entire life on the Navajo Reservation in a hogan--a traditional dwelling made of packed earth and wooden timbers--with no electricity or running water.

After giving birth to 10 children, she lost her husband in a tragic accident, leaving her a single mother for the remainder of her life.

Nez's daughter, Ella, planned to carry on the traditions her mother taught her, but found herself in an abusive marriage at a young age to a husband suffering from severe alcoholism. Sheila and Valerie, her daughters, recall the comfort of escaping their troubled home life to visit their shenali (paternal grandmother), Nez, on the reservation. They remember watching her haul water from town because there was no running water at her home, and lighting oil lamps as there was no electricity.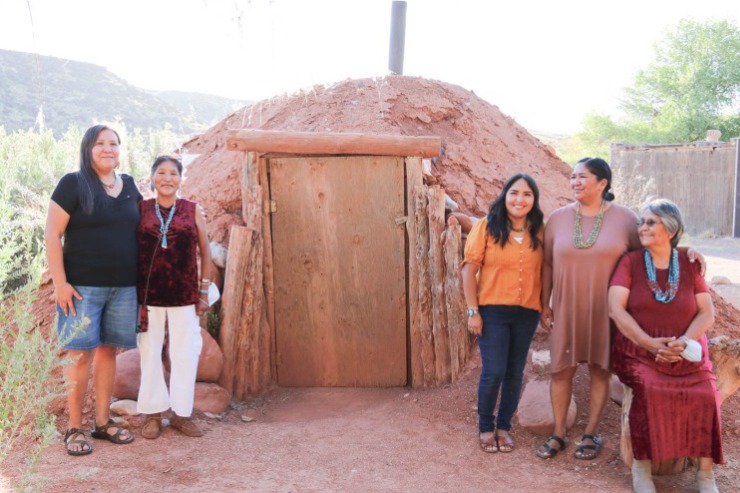 They remember the delight of watching her care for her sheep, sheer their wool, and dye and spin it to prepare for loom weaving. Nez had never been to formal schooling, yet she could calculate precise mathematical patterns to weave intricate designs in her blankets and rugs.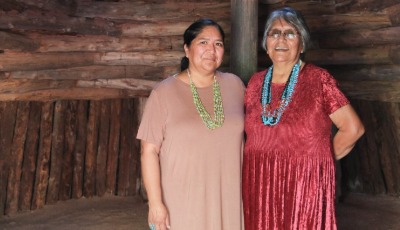 They admired her ability to take on the traditional roles belonging to both women and men on the reservation, from caring for the animals and land to cooking food and tending to the needs of her family. They wondered at her physical and emotional strength, and her ability to maintain much of her daily labor until her vision gave out in old age.

As Sheila and Valerie entered their teenage years, life became more complicated. Sheila turned to alcohol to cope with the turbulence in her life, a habit which turned into a deep addiction for several decades. Valerie gave birth to her first child at age sixteen, hurling her into adulthood. Her husband battled alcoholism, but Valerie was vigilant and vowed to break the cycle of addiction for her children and future generations.

Now, years later, Ella, Sheila, and Valerie sit together under the hot southern Utah sun, having made amazonite beads and crafted sterling silver for the necklaces and bracelets being sold in Young Living's 2020 Holiday Gift Guide.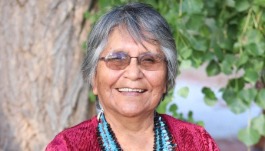 Ella, seeing the effects of her husband's alcoholism on their children, found the strength to leave her abusive marriage.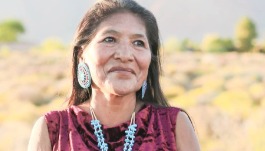 Sheila recently celebrated two years of sobriety and is enjoying reconnecting with her family and traditions.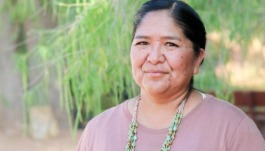 Valerie accomplished what she vowed to do as a teenager and is proud of her thriving children and grandchildren.
As all three women look back on memories with their mother and grandmother, Nez, they attribute much of their strength and inspiration to overcome the difficulties in their lives to her. Through Sáanii Dahayóóígíí, they have become "women of strength," working to preserve their ancestral crafting traditions while providing opportunities for other Navajo women like them to break employment barriers and come into their strength despite challenging circumstances.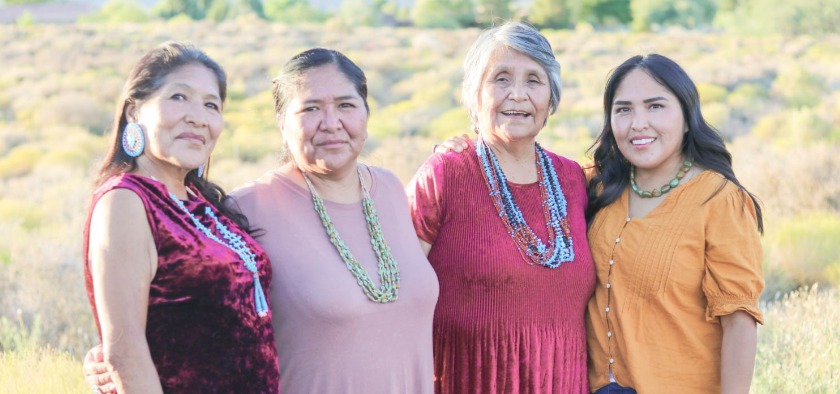 changing lives with incredible impact
Each Southwest Sterling Silver diffuser bracelet and necklace in Young Living's Holiday Gift Guide was made by a Woman of Strength. Each of them embodies the Young Living Foundation's efforts to develop and support enterprise, particularly of women striving to provide their children with everything they need.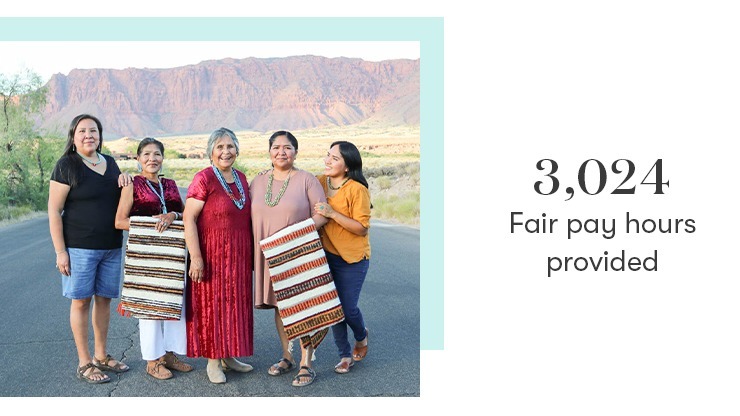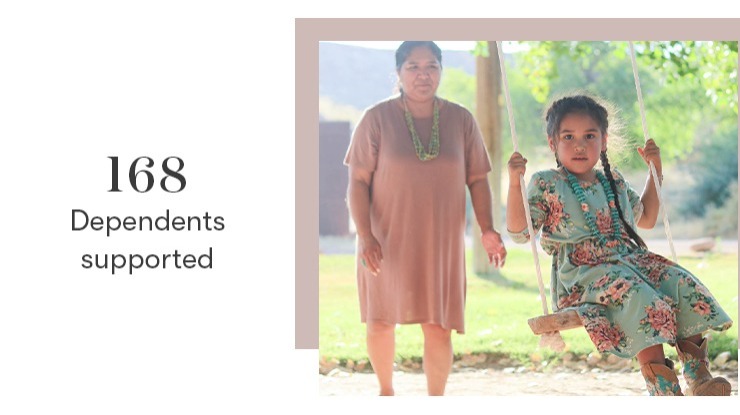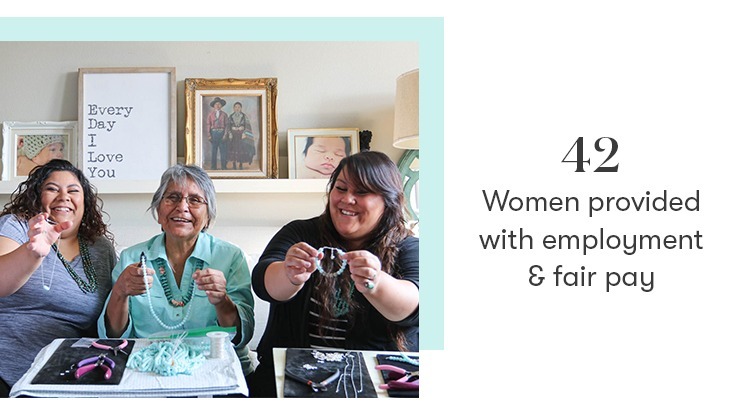 Shop the beautiful necklace and bracelet in the gift guide and join us in supporting the Women of Strength, today!
November 10, 2020