We've talked before about raising strong girls, but what does that really mean? At a high level, obviously the Young Living Foundation empowers mothers to better support their daughters and sons and works to make sure girls have equal access to education around the world. But on a personal, family level, what goes into empowering girls?
Goals for Girls, a partner of the Foundation, recently completed their 2020
Goals for Girls
Leadership Summit, where various instructors and role models taught that part of what goes into that is helping her:
identify specific areas in which she lacks confidence and help her to see those areas as opportunities.
find her unique voice.
find her community.
practice speaking up for good.
To that list, G4G trainers Brittany Baker and Danielle Slaton, a former US Women's National Team Player, added the abilities to empathize and encourage. While these may seem like obviously good abilities for a strong girl to have, they're not always easy to teach. However, Brittney and Danielle provided some excellent advice.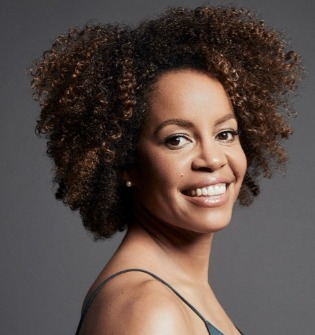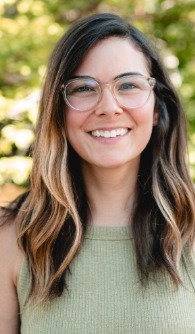 what is empathy?
"Empathy helps bridge the gap between you and people who are different from you," said Danielle, who played defense for the Carolina Courage and is now a soccer analyst for the San Jose Earthquakes. "It helps you push aside the fear you might have when you don't know what to say to someone you don't know. It's also what allows diversity to come to life."
Indeed, the ability to put yourself in another's shoes or see life through their eyes is arguably the best way to both grow as an individual and realize how many opportunities for connection there are. "Part of the reason that empathy is so important," continued Danielle, "is that it not only connects us to other people, but it also opens the world up." Ultimately, that connection is more important than any individual belief system, country, or political leaning because your happiness, and your daughter's happiness, can only go so far alone.
Part of the reason that empathy is so important is that it not only connects us to other people, but it also opens the world up.
- Danielle Slaton, Former USWNT player
To teach empathy, Danielle advises teaching your daughter, niece, or other girl in your life to:
1. Listen to others. Not just so that she can respond to what someone is saying, but so that she can understand.
2. Appreciate their perspective. They have a truth, just like she does.
3. Stay out of judgement, decisions, and assumptions. It seems to be our natural tendency to automatically compare what others believe or do with what we believe or do. Help her recognize that tendency for what it is, and their truth for being what it is: not hers, but important to them.
4. Feel with them. Recognize the emotions behind what they're saying.
What if your daughter seems to be going through a hard time because her parents are divorcing? Say your daughter hasn't experienced that, but she recognizes that her friend is struggling; the friend has made comments that imply she's sad or a little mad. While your daughter may not have experienced her parents' divorce, she almost certainly has felt sad or mad, hasn't she?
"I encourage you to work on this," Danielle says, speaking directly to girls. "It's going to make us all better, all stronger, and all more connected."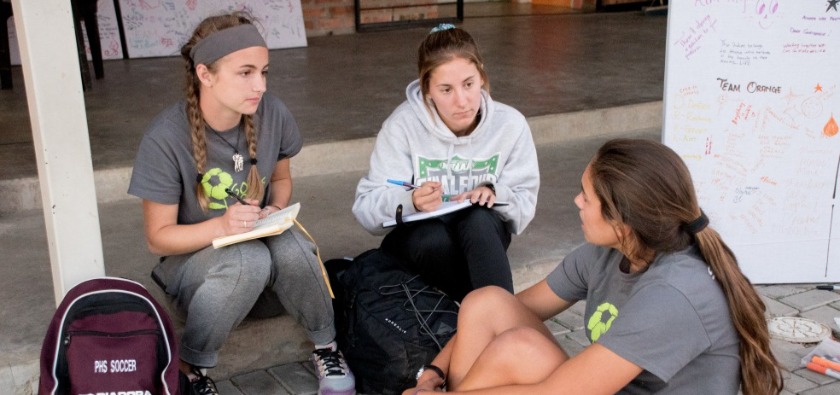 More than that, though, it will also help your daughter be a better leader someday. "It's a huge part of leadership because, as a leader, you're going to be required to interact with people who might not look or sound like you, but if you can walk in their shoes even just a little bit, you're going to be an even stronger leader." Brené Brown calls it "rumbling with vulnerability." As you're teaching your daughter, you can call it, "leading with love."
what is true encouragement?
That love, or least that empathy, will also be a helpful "soft skill" for your daughter to have as you work to help her understand how to offer true encouragement. "There are two kinds of encouragement," said Brittany Baker, a Goals for Girls trainer, "encouragement of yourself and encouragement of others." True encouragement of others "speaks back who they are to them."
To understand true encouragement, she distinguishes it from compliments.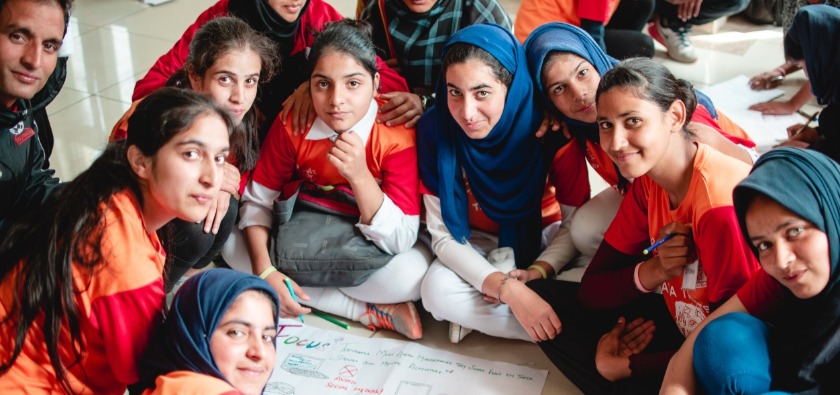 True encouragement, for example, is when someone texts you when you've had a bad day and says: "I was just thinking about you. Sorry you're having a bad day. Hope you feel better soon." So teaching your daughter or niece to truly encourage might involve helping her use her empathy to understand what words would most truly help her friends and others in her world.
It might also involve helping her know how to respond when someone truly encourages her. If someone texts her a similar message, if she responds with more than just a "thank you," she may encourage others in their empathy-building journey. She could respond instead with something like "Wow. I can't tell you what that means to me. The way you encouraged me really spoke to my heart." "That puts the identity of encouragement back on that person and highlights who they are and the fact that they took time to practice empathy towards you."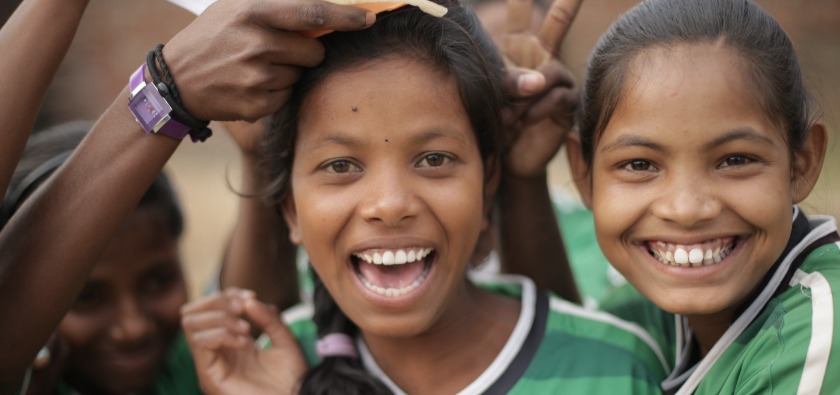 Both Danielle and Brittany speak to the importance of empathy and encouragement in leadership. Strong girls, leaders of tomorrow, are those who can appreciate others for who they are and encourage them in their journey. This is what we support, through our partnerships with both Goals for Girls and Yuwa. This is the future we envision.
February 16, 2021