It's no secret that parenting can be challenging. If you're trying to raise children who are strong but obedient, confident but empathetic, or any other combination of dualistic traits, it can feel overwhelming. If you're the mother of a girl in today's world, the task of raising her may seem daunting.
In a recent digital summit offered by Goals for Girls, a Young Living Foundation partner who teaches young women leadership skills and encourages them to create community change, soccer stars Nathalie Mathis and Bri Kropinack offered four tips for raising strong girls that might make your job a little easier:
Tip #1: Do the Finger-Down Exercise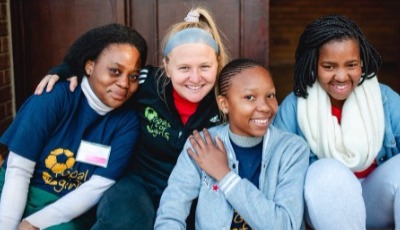 Bri Kropinack, a forward-position player on the University of Bucknell's women's soccer team and Goals for Girls Instructor, says that strength starts with self-confidence, and defining what self-confidence is as opposed to what it's not can be tricky.

She suggests having your daughter do the Finger-Down Exercise to identify the specific ways in which she might lack self-confidence and thus, the specific ways she can become stronger.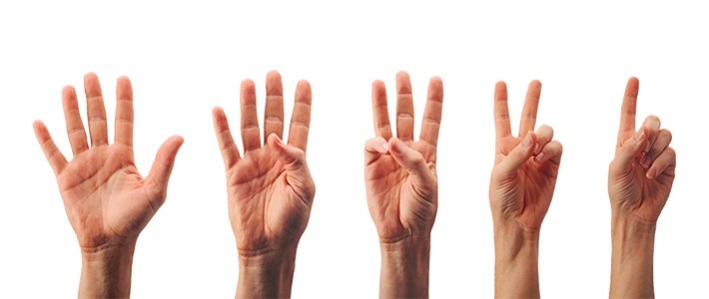 Have your daughter hold up all 10 of her fingers, then put one finger down for each statement she agrees with:

• I compare myself to others.
• I let fear keep me from doing something new or challenging.
• I worry what others think of me.
• I attach my self-worth to my performance.
• I often have negative thoughts.
• I have trouble letting go of past performances.
• I over-analyze mistakes.
• I perform better in practice situations than in performances or games.
• I'm mostly motivated by external rewards and recognition.
• I like to keep it safe and in the comfort zone.
The more fingers your daughter puts down, the farther away she is from the optimal state of self-confidence, which is when she trusts in her own abilities and truly believes she can handle any challenge or obstacle. Of course, helping her avoid self-confidence draining thoughts can be difficult as they take place in her head. Consider doing the exercise with her and talking about your thought process as you work through your own weaknesses.
Bri also shared some advice she learned from a mental-health professional at her university for subduing those negative thoughts: buy her a special notebook and have her take the time to write down the things she did well at a specific event, game, or performance, or at a specific time. Record at least three. Then replace three negative thoughts with three of those positive ones.
Tip #2: Help Her Find Her Own Unique Voice
Nathalie Mathis, another Goals for Girls instructor, says that part of gaining strength is learning how to stand up and speak out about important issues. Part of helping your daughter strengthen herself is giving her opportunities to identify her unique voice. By its very nature, that process involves: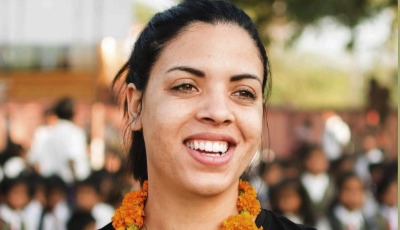 • Being acquainted with voices that are important to her, and knowing why.
• Helping her identify both the ways in which her voice—or the tone of things she says to others--is similar to others (i.e., is it encouraging? Scary? Confusing? Helpful?) and the ways in which it's different. Uniqueness can't be defined without a definition of what it's unique from. You, as her parent, can probably see the ways in which she can or could shine. Are there activities you could do or do more frequently with her to help her see those ways more clearly?
Tip #3: Help Her Find Her Community
"Realize that you need help," says Nathalie, speaking to girls, "that everyone needs help and that's okay." We all need a community, one that we can trust, and our girls are no different. Speaking up will be easier for your daughter when she's got a community behind her. Family is the first and best community, arguably, but she'll probably need one composed of other girls her age also striving to improve their lives.
Tip #4: Practice Speaking Up
Nathalie recommends that girls fill out a worksheet of sorts, following these steps to gain strength in speaking up:
1. Identify three places you want to use your voice. One could be on social media, but where else could that be?
2. Figure out what the issue is that you care a lot about and whether you want to do something about it. Make a list of what you care about, especially issues that are important to you, and what you think could be done.
3. Think about what you'd like to say. Practice saying it in your head.
4. Write down what you would say. Cross out any "kind of's" or "sort of's."
5. Practice saying it aloud to people that you trust.
While much more goes into raising strong girls than these few tips, hopefully these provided you with some ideas for helping your girl grow into the strongest version of herself that she can be.
December 15, 2020