International Women's Day has been around for more than a century, but its clarion call for more gender parity rings louder than ever this year. Maybe it's because both celebrations of advancements in that area and evidences of its lack have been more prominent in the U.S. over the last couple of years, or because more women are finding their voice. Either way, women now claim 26% of all seats in the U.S. Congress, the highest percentage in history, and a woman now possesses the second-most important title in the land: vice president. According to a Pew Research Center report, women are now in the majority of jobs that draw most heavily on either social or fundamental skills, and the gender wage gap is decreasing.
But there is more to be done. In the struggle to create a world that belongs to both men and women equally, there are many women making stand-out, constructive efforts. Since the struggle is so ubiquitous, it can look different from every woman's perspective, as can their efforts. This year's International Women's Day campaign theme is #ChooseToChallenge. Per the International Women's Day website, "We can all choose to challenge and call out gender bias and inequality. We can all choose to seek out and celebrate women's achievements. Collectively, we can all help create an inclusive world." Here are a few examples of the powerful women the Young Living Foundation has worked with this past year who've "chosen to challenge," and a little bit about their unique contributions and how they inspire us to challenge the status quo:
Tina
Raised in poverty, Tina was able to get not only a primary and secondary education, but also a college degree from a university in Uganda. Her father believed strongly in Tina's education and that of his other daughters, so he sold pieces of his property to pay for their education. In 2012, she was hired to run the Mabira Collective, one of the women's cooperatives we work with. Then, the cooperative had seven women artisans. Under her leadership, the co-op has grown to employ 350 women, primarily because of orders placed by Young Living.
She has six children, four of which she had while at Mabira. Two of them she had while at work, barely stopping to give birth. She is vibrant, sassy, dynamic, and articulate and can speak both to audiences of hundreds of professionals and single novice artisans with the same level of authenticity and engagement. She has become a role model to the women of Mabira, encouraging them to choose to challenge their own limited perceptions of themselves.
veronica and gisela

Veronica is a Young Living member in Ecuador who wanted to get involved with the Foundation and help women in her country. So, in October of 2020, she offered a workshop to some of the mothers of students at our Young Living Academy and taught them about emotional self-care. She also gave them some "neuro tools" so they could recognize themselves as valuable human beings.
"In Chongón, Ecuador, women's empowerment is not part of the culture," says Ana Belen Cabezas, a member of the Young Living Foundation Ecuador staff. "In Ecuador there still are some localities that have this belief that women are only useful to take care of the house and children. They still are not seen as human beings capable of meeting goals and being financially solvent to help their families. So this workshop helped them look into their interior and open their minds to receive new opportunities and go for them."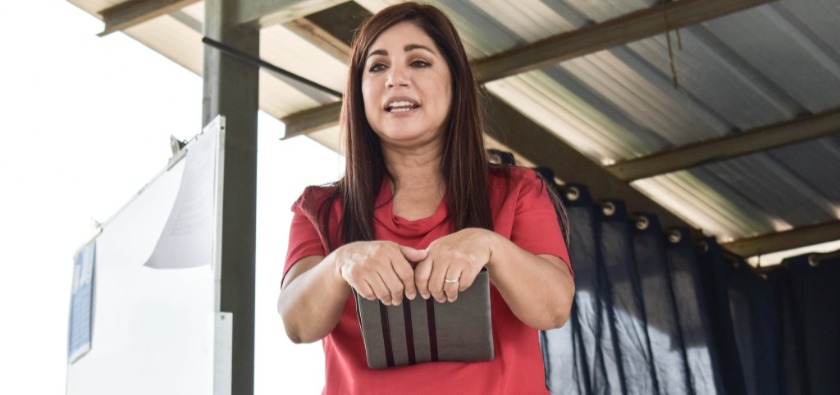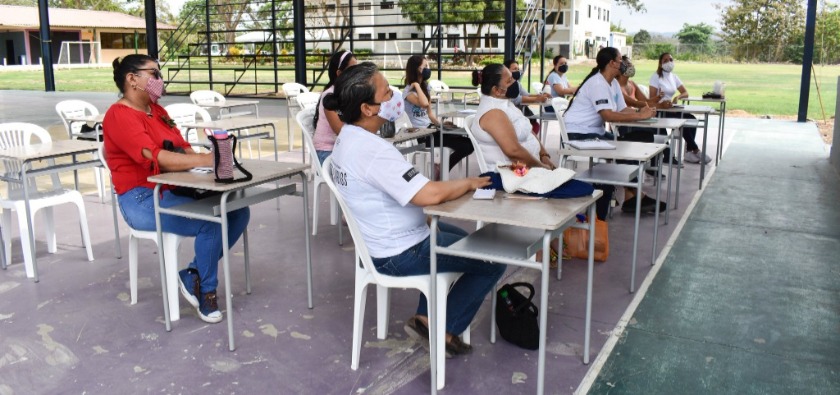 The women attending the workshops were so inspired and motivated that they recently formed their own co-op, similar to the Khairenitar Women's Cooperative in Nepal, which we talked about here, and the Sáanii Dahayóóígíí native handcraft group that we introduced here. These newly-bonded Ecuadorian women named their cooperative "Bromelia" after a common plant in Latin America characterized by it's strength and ability to thrive in almost any type of soil.
Verónica's educational efforts inspire us to challenge assumed ideas of what women can do and to teach what we know of strength and service to others.
muna
Muna overcame a horrific past—trafficked for two years in a brothel in Nepal—to become part of the leadership team of Raksha Nepal. She now uses her experience to help other girls and women with similar stories to find hope.
Muna escaped the brothel by calling a human trafficking hotline that put her in touch with Raksha. The courage it took to do that, when many young women like her choose not to speak out for fear of drastic retaliation, inspires us because she chose to challenge her bitter circumstances. Read more of her story here.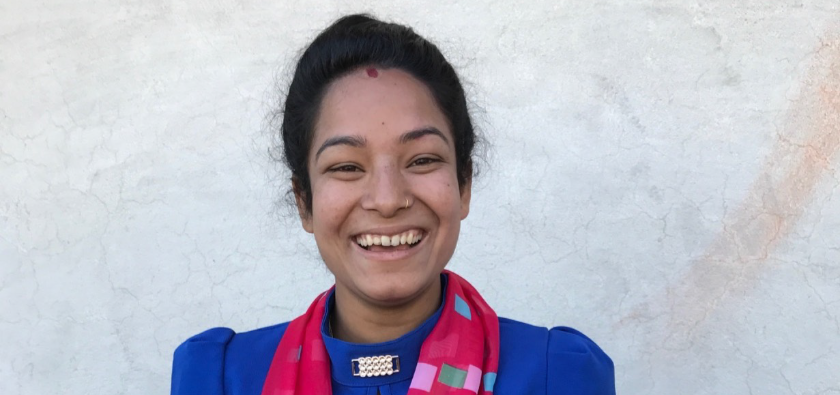 Valerie and Sheila
Drawing inspiration from their grandmother Nez, Native American sisters Valerie and Sheila formed a Navajo handcraft group called Sáanii Dahayóóígíí. The name means "women of strength," and strength is what it took for them to #choosetochallenge the difficulties of addiction and other problems. They inspire us by both their creativity and tenacity. Read more of their story here.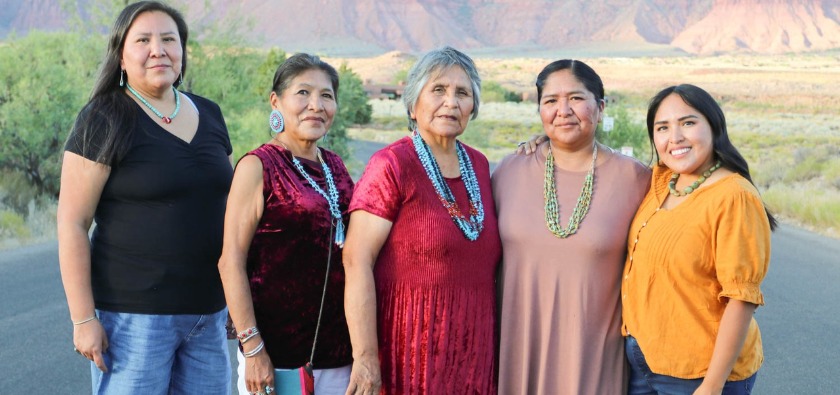 susan
Susan was raised in a Ugandan slum called Katwe. There, the inertial pressure to remain silent and not challenge the status quo can be very strong and ingrained, but she chose to relentlessly pursue a vocation that would enable her to send her kids to school. In some areas of the developing world, choosing to challenge illiteracy and poverty can be a monumental task, but she did it with a smile. Read more of her story here.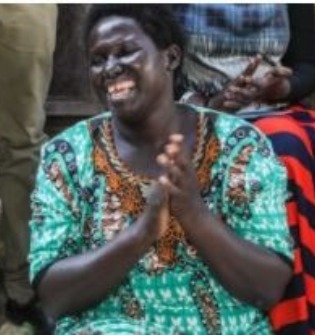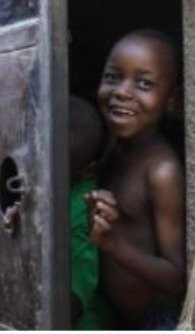 Today, on International Women's Day, draw inspiration and hope from these women's examples and commitment to make a difference, and find ways to #ChooseToChallenge the status quo in your own communities, and in your own ways.
If you are interested in supporting women around the world that are working hard to break barriers to create a better life for their children, consider a donation to the Young Living Foundation by clicking here.
March 8, 2021