When you hear stories like Alem's and Elita's, which took place in Africa and Europe, you might assume that problems like these only occur in those places. The problem is, though, that human trafficking knows no boundaries and is no respecter of countries. It is a global problem affecting more than 40 million people. By its very nature, it usually starts with the abduction or tricking of a girl or woman in one country and hardens into the forced servitude or sexual exploitation of that girl or woman in another country. That's why our partner Hope for Justice is working with the U.S.'s state department to help community members everywhere identify the signs of and help prevent more instances of human trafficking.
Hundreds of people in U.S. embassies have and will benefit from this special training. The State Department, which publishes the global Trafficking in Persons (TIP) Report every year, and Hope for Justice are partnering together to develop and deliver a training platform, the first wave of which prepares people to identify victims of modern slavery within the Middle Eastern region.
Why the Middle East?
Because that's where many victims end up. If the abduction of a potential victim can be prevented before they are taken there, the battle is won almost before it starts. If an embassy member—security personnel, healthcare workers, etc.—stationed in the Middle East can spot a possible victim and alert Hope for Justice, that victim has a much better chance of being rescued.
According to Hope for Justice's lead U.S. investigator Richard Schoeberl: "Modern slavery is a growing problem in the Middle East, especially as it combines with the impact of conflict and the rising numbers of refugee streams trying to reach Europe. Countries of the Middle East are considered countries of destination, origin, and transit for trafficking for the purposes of prostitution, other forms of sexual exploitation, and forced labor, especially domestic servitude."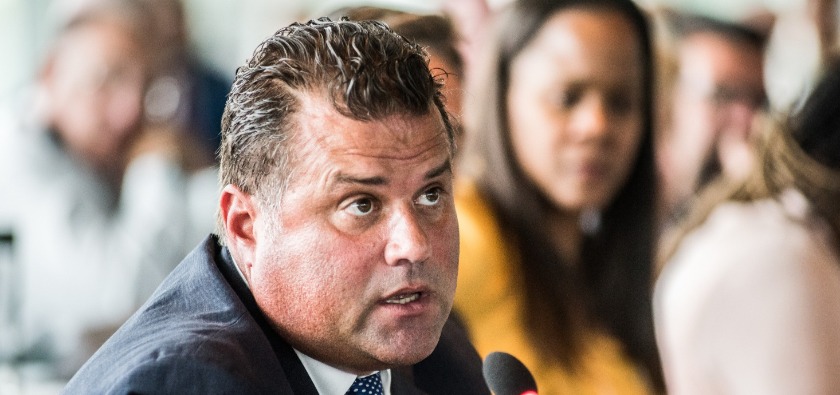 While some countries in the Middle East recognize some forms of trafficking, many of the legal systems within these countries do not yet specifically criminalize all forms of trafficking, nor do they provide protection or assistance to victims of trafficking. In Iraq, which is categorized as a Tier 2 nation by the TIP Report, forced prostitution within a type of marriage—a "zawaj al-multaa" or "pleasure marriage"—is prevalent. Iraq is also a source and destination country for women and children subjected to sex trafficking, and for men, women, and children subjected to forced labor. The ongoing conflict within the region continues to gravely increase the population's vulnerability to trafficking.
Investigator Schoeberl continues:

"By providing training, raising awareness, and equipping people, we are playing a vital role in ending exploitation and creating communities that are hostile to human trafficking. We are proud to be working with the U.S. Department of State to provide this training at U.S. embassies abroad. We are also recording and translating the training to make it accessible to all those served by the Department of State."
- Richard Schoeberl, Lead US Investigator, Hope for Justice
In the last year, Hope for Justice trained 21,910 people to spot the signs of modern slavery and to respond effectively. They look forward to working alongside the State Department on a number of training programs to serve other regions of the world in the future, to improve the response to modern slavery.
This training is just part of Hope for Justice's preventative efforts. Learn more about them by watching this video or visiting YoungLivingFoundation.org/hope-for-justice.
December 8, 2020