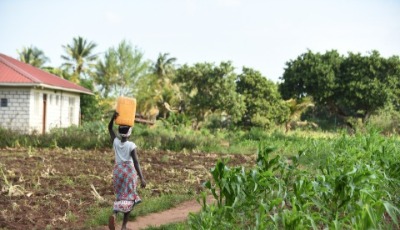 Alem* is a 15-year-old girl who was born and raised in southern Ethiopia. She lived with her parents and two brothers in a small town where she went to school until third grade. Her family members were small-scale farmers.
One day her aunt visited and suggested taking Alem to the capital city and raising her as her own to alleviate the family's financial stress and to secure a better education for Alem. Her parents agreed, thinking it was a wonderful opportunity.
As soon as they reached the city, though, Alem realised it was all a lie. Her aunt forced her to the hardest domestic work, and the promises of care and schooling never materialized. Alem said:
My aunt often used to deny me food. Even when I was hungry, she could only think of the chores I had to do. Sometimes I didn't understand what made her angry but she used to hit me and insult me.
- Alem
While all of this was going on, Alem was also dealing with a pain in her stomach that she did not understand. Her aunt refused to get her any medical attention. Eventually, the constant physical and emotional abuse drove Alem to run away from the house. She tried to live alone on the streets but was intensely vulnerable to further exploitation. Luckily the person who found her was a kind-hearted stranger, not a trafficker. She was brought to the police, who realized she would be served best at a Hope for Justice Lighthouse.
When Alem first joined the Lydia Lighthouse in the capital Addis Ababa, she was shy and did not interact with others. She had low self-esteem and talked very quietly. Medical check-ups revealed the source of the unexplained stomach pain: an umbilical hernia. The Lighthouse nurse arranged for an operation at hospital and Alem was given all the emotional support she needed in the lead-up to the day of the surgery.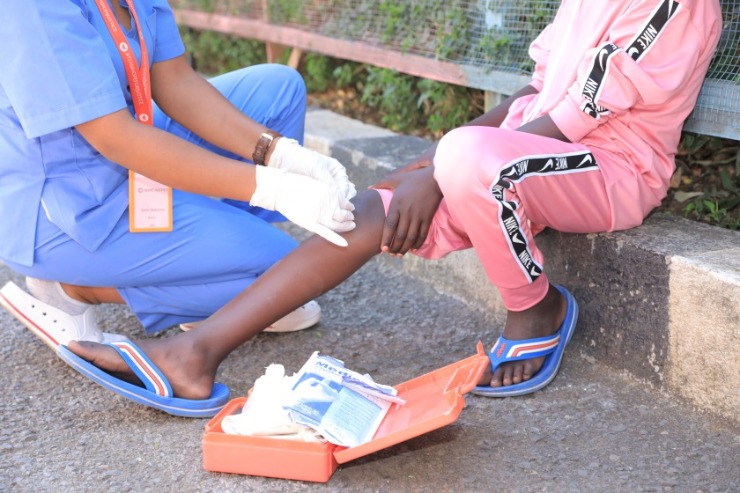 During Alem's stay in the hospital, she was constantly being looked after by the Lighthouse nurse and by a house mother at night. Alem's surgery went very well and she was out of the hospital in two days.
As the days went by and Alem got the opportunity to attend life skill sessions, individual and group counseling, as well as Shine School education at the Lighthouse, she appeared to be more active and participated more and more in daily activities. She started to make friends and to enjoy her education.
Trauma-informed care and counselling helped Alem to make better sense of her surroundings and have hopes and dreams for the future. When asked what she wants to be, she explained:
The tracing and locating of Alem's parents took a long time. She had little information about the whereabouts of her family back in the rural areas and it took social workers at the Lighthouse some time to find her parents. But they eventually succeeded and Alem's big brother, with whom she had a strong attachment, said he would bring the family to collect her.
Alem was in happy tears to be reunited with her family, where she is now living happily. She is determined to do well at school to pursue her dream of being a doctor, because she feels she has been taught the value of helping others.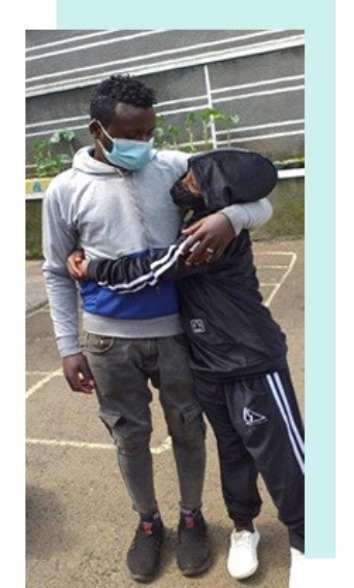 November 30, 2020