WHO we are
We believe empowerment is the key to long-term change.
Mission
The D. Gary Young, Young Living Foundation is committed to empowering individuals to achieve their potential and defy limitations by providing wellness and education opportunities to underserved communities.
Vision
We envision a world where children are provided with the resources and opportunities necessary to become confident, self-reliant leaders who can take control of their own health, provide for their families, and positively change their community.

Since D. Gary Young started the Foundation in 2009, we've been focused on giving those who receive far too little attention the tools and resources they need to unlock possibilities. Our mission and vision serve as our compass for providing long-term solutions.
It's not a hand out.
It's a hand up.
When we started,
few would have predicted that the
Following was possible...
Children, living in poverty, would be able to graduate high school and attend a university.
Orphans rescued from the streets would go on to strengthen their community in unique ways.
The problem of jiggers and malaria in East Africa could be stemmed and help change a generation.
A young girl in Cambodia could escape the shadows of modern slavery, regain her confidence, and find the life she deserves.
An entire village and school destroyed by an earthquake could be entirely rebuilt.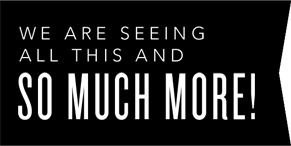 Young Living completely covers the Foundation's administrative costs to ensure that100 percentof your donations go directly to those in need,every time.
WHERE IT ALL BEGAN
It started by recognizing potential where others saw despair.
While establishing the Young Living Essential Oils farm in Guayaquil, Ecuador, D. Gary Young noticed the poor condition of a schoolhouse he passed each day. Forty-two students in first- through sixth-grade were crammed into one tiny room, forced to share limited supplies, and sit at broken tables while their volunteer teacher gave lessons on a damaged chalkboard.
Responding to the need he saw, Gary worked with local community leaders to build the beautiful Young Living Academy in Chongon, Ecuador.
The opening of the academy in 2009 marked the start of The D. Gary Young, Young Living Foundation.

Over the years the Foundation has evolved into the primary avenue through which Young Living Essential Oils demonstrates its commitment to helping families and communities worldwide. Gary is the Chairman of the Board of the foundation and guides it with his lifelong passion for serving and empowering individuals far beyond their present circumstances. Following his lead, the Foundation is dedicated to improving lives with more impact than ever before.

It started by recognizing potential where others saw despair; by listening to voices not yet heard. And that's how we operate today. With every project we initiate, every partner with whom we collaborate, or disaster that we respond to, we first look to help those who have received far too little attention.
What's Next