As the novel coronavirus has swept the globe, the work that we are doing has become more important than ever, and your support is directly helping vulnerable children and families in the face of this pandemic.
We are continually reflecting on how our partners and projects are being impacted by COVID-19, and we will share those updates below. We've also recognized the need to act with urgency to support organizations who are helping those most affected by the coronavirus due to self-isolation and social distancing measures which is why Young Living donated $233,767 to the Meals on Wheels Response Fund. To provide additional COVID-19 response support, we will also be making a contribution to an organization working with vulnerable populations worldwide. Stay tuned to our social media channels for a formal announcement.
We've also been in continuous contact with all of our partner teams on the ground, and nearly every day they are presented with unanticipated challenges. As we navigate this time together, we are committed to helping our partners find new, innovative ways to adapt while continuing their invaluable services.
Below you will find updates from our partners and projects as they tackle the challenges this pandemic is presenting them. Please note that we will update this information as the situation evolves.
Updated as of May 11, 2020.
Young Living Academy
The Ecuador government has asked its citizens to follow strict shelter-in-place guidelines as they are experiencing one of the biggest outbreaks in South America with Guayaquil, the major city near Chongón where the Young Living Academy and farm are located, as the epicenter. Over 75% of confirmed cases in Ecuador are in Guayaquil.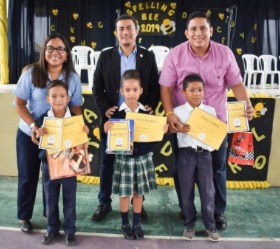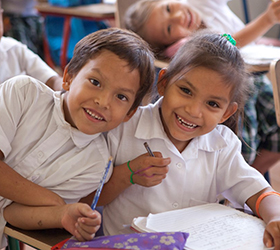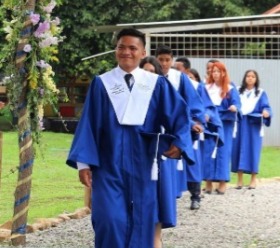 There are no confirmed cases among students and their families or Academy staff who are doing their best to work from home.
The following are main impacts thus far:
• The new school year, which typically starts in April, has been delayed until June 1, 2020 by Ecuador's Ministry of Education. On June 1, schools will be able to start online classes for their students. Academy staff are finalizing ways to prepare for online courses and figuring out how to connect families to electronic devices or internet access.

• Because classes would typically be taking place in May, Academy teachers are hosting 50 online classes to get students and families back in the school time mindset. Throughout this month, approximately 50 free, optional online classes taking place two hours per week in diverse topics such as dance, drama, family gardens, art, music, and more.

• Our team on the ground has been working to identify the needs of the school and the community to help coordinate a response. Chongón's top city official reports that donations, including food donations, are coming in and public spaces are being prepared to be turned into medical spaces because there is only a small health clinic in Chongón.


• Our team has been able to source food donations that will go to the families and staff of the Academy and then to families in Chongón, as supply allows. We know of at least 150 families in Chongón who are in immediate need of support and this will likely grow. In total, 60 sacks (weighing 100 pounds each) of rice were donated by a local organization called La Perla Protegida. Each sack can support about 10 families.

• Grocery deliveries have begun as Young Living Foundation, Ecuador and Academy staff are sourcing, sorting, and distributing groceries and food kits to families of the Academy.

Rebuild Nepal
Up to March 24, our teams on the ground were continuing forward with restoring the remaining eight schools as part of our Rebuild Nepal project. However, as the first confirmed cases of COVID-19 emerged, the Nepal government quickly mandated a country-wide lockdown and we have put a pause on construction to comply with the guidelines and to protect our Young Living Foundation staff in Nepal and the local workers we employ. The Young Living Foundation team in Nepal is all safe and healthy and is committed to keeping everyone involved with the project safe and healthy.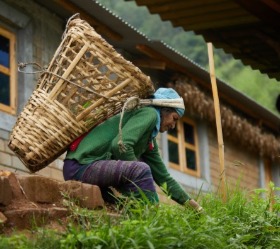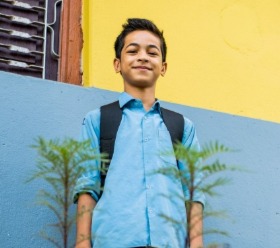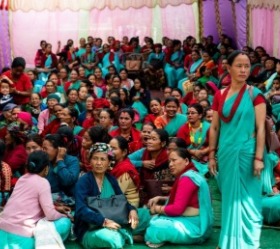 Our country manager in Nepal will continue to provide us with updates over the coming days and weeks. We remain hopeful that we will be able to complete the remaining eight schools by the end of this year.

Hope for Justice
As seen in the recent #CatchtheHope social media campaign, Hope for Justice continues to focus on bringing hope to those who have suffered from human trafficking and exploitation. As the coronavirus evolves, Hope for Justice continues to implement health and safety measurements for the staff and for the children at each of the facilities that your generous donations support.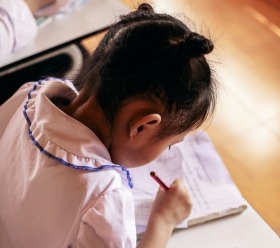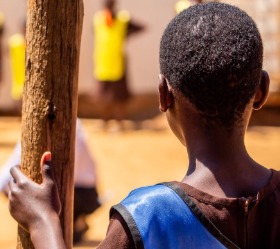 The following are main impacts thus far:
• Outreach programs. including child protection clubs, and community prevention activities have been paused to prevent exposure to COVID-19. Some self-help groups are continuing to meet in small groups on their own while practicing social distancing guidelines.

• Lighthouse centers in Uganda and Ethiopia will remain open and children residing in Lighthouses are receiving additional, daily medical checks that are in line with the World Health Organization's guidelines.

• Reintegration of children with their families have been put on pause due to the strict lockdown regulations in place in the countries where Hope for Justice operates Lighthouses.


• All new client intake will be paused at the Lighthouse in Cambodia. Current clients will also receive daily medical checks.


• The Shine Career School in Cambodia is currently closed due to school closures enforced by the Cambodian government. Girls within Hope for Justice's programs are continuing to attend classes, but girls who attend from other local community organizations are unable to.

• Five Hope for Justice Uganda staff members are currently volunteering with the Kampala Capital City Authority & Ministry of Gender, Labor, and Social Development in Uganda to provide services for children on the street needing safe food, shelter, and medical support.

Sole Hope
Uganda is on a lockdown, all public and private transportation is illegal, and all international borders are closed. The government has ordered all schools, universities, religions gatherings, and nonessential businesses to close.
Sole Hope is continuing to move forward with shoe making. In fact, they've lowered the price on their shoe-cutting party kit to provide a way for you and your family to give back while we practice social distancing guidelines. Use discount code FAMILY at checkout to receive $50 off your party kit order: solehope.org/shoeparty/.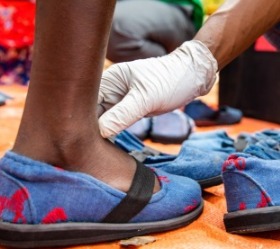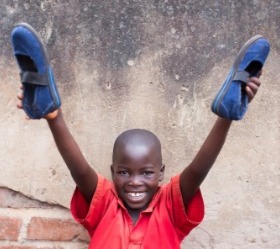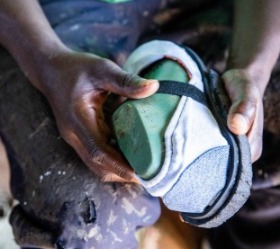 The following are main impacts thus far:
• To comply with national directives, Sole Hope has paused all school and community outreach clinics.

• After consulting with health officers, all new patient intake will be paused at the Hope Center and all patients at the Hope Center have received treatment and returned home.


• Sole Hope is working with the Ugandan Ministry of Health to offer the Hope Center for patient overflow in anticipation of COVID-19 overwhelming local hospitals.


• Sole Hope's trained and certified medical staff are working in government and local hospitals to offer life-saving medical care to the people who need it most and are registering Sole Hope's vehicles as ambulances in order to transport emergency cases to the hospital.
Healing Faith Uganda
After being closed for several weeks, the Malaria Center we help support through your donations was re-open by our partner Healing Faith Uganda on April 20. While Uganda is on lockdown to decrease the spread of the coronavirus, Healing Faith has received permits to continue their efforts as an essential service in the fight against malaria.
It was a moment of celebration when the doors to the Malaria Center were open again and the Healing Faith staff were met with cheers and smiles. Within the first day, 75 patients were seen and 60 tested positive for malaria. Healing Faith is also following a set of new protocols to ensure patients and staff remain safe, including the use of N95 masks for all staff members.
Your donations to the Foundation help support the Malaria Center and Healing Faith's efforts to educate the people of Uganda on how to protect themselves against this deadly disease.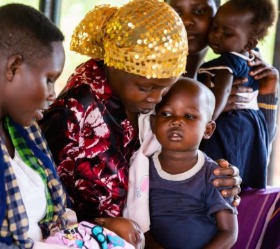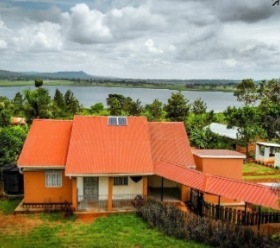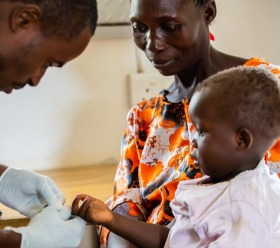 More information will be shared as the situation develops.
---
At times like this, we need each other more than ever. Let's recognize our common humanity and show compassion to each other so we can pull through, together.
Please stay safe, help others as you can, keep it positive, and remain ever hopeful."
- Jackie Skinner, Executive Director, Young Living Foundation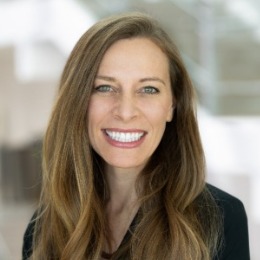 ---
If you would like to contribute to the Young Living Foundation's efforts to support nonprofits working to keep vulnerable families safe and healthy today, and every day, click the button below. Your donations continue to make a difference as 100 percent is applied directly to unlocking freedom for those who need a hand up.
April 7, 2020