Since 2016 The D. Gary Young, Young Living Foundation has been working alongside Hope for Justice to empower lives affected by human trafficking. The past three years have seen monumental success—including over $1 million raised at the 2018 International Grand Convention to expand the Shine Career School in Cambodia and bring the fight against modern slavery to Africa.
In September 2019, Mary Young, CEO and co-founder of Young Living, attended a Young Living Foundation service trip to Uganda for the first time to see how your donations are accelerating efforts in the field and empowering lives. To commemorate Mary's visit and to celebrate the generosity of Young Living members who have donated to the cause, the Hope for Justice team had a very special surprise waiting for our leading lady.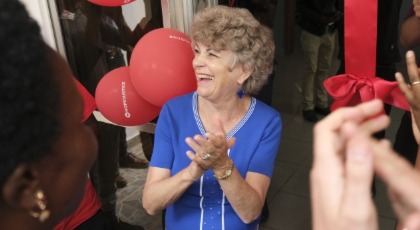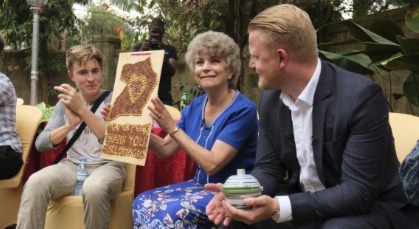 The Mary Lighthouse will employ 11 full-time staff and care for up to 30 girls at a given time as they begin the process of rebuilding their lives and learning to dream again after suffering at the hands of human trafficking. This center will first focus on helping girls who have been primarily rescued from sex trafficking.
While discussing the ways that this new center will support girls who deserve opportunities to overcome their past traumas, Mary opened up to Hope for Justice Staff:

We're so grateful for those who work tirelessly on the ground as the hands and feet of your donations. And, we are so thankful for every life changed as we work together with Hope for Justice to provide a beacon of hope each and every day!
Learn more about how 100 percent of donations to the Young Living Foundation empower lives through our partnerships such as Hope for Justice, and get involved by joining the Freedom Builder movement. A monthly contribution of as little as $1 per month is enough to inspire lasting change.
December 17, 2019