In 2019, the America's fell prey to numerous natural disasters, from raging fires to flooding in areas barely recovered from past storms, to hurricanes. Our disaster relief fund helps us provide support to Young Living members and communities affected by natural disasters and also protect and restore mother Earth. To all those who got involved by donating manpower or dollars to help those affected by the following three disasters, thank you!
---
AMAZON FOREST FIRES
As fires raged through the Amazon Rainforest in South America, we recognized the importance of getting involved to help stand as guardians for one of Earth's most vital resources. The D. Gary Young, Young Living Foundation's commitment of providing communities with resources that lead to empowerment and Young Living's stewardship in fostering a community that protects and renews nature came together to fight for a greener, healthier Amazon.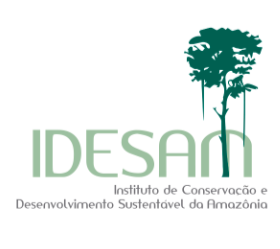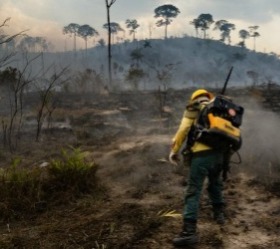 With the combined efforts of donations and Young Living's donation match, a total of $70,000 was raised to support firefighting and reforestation efforts in the Brazilian rainforest alongside the Institute of Conservation and Sustainable Development of the Amazon. IDESAM is a nonprofit that's been working directly with communities in the Amazon every day for the last 15 years to find sustainable, long-term alternatives for environmental conservation and social development.
IDESAM used a portion of the funds to support immediate firefighting needs, and the remaining amount will be used to fund long-term efforts to rebuild the rainforest, empower communities, and continue to campaign for change to protect this essential area.

As close partners with nature, we couldn't ignore our responsibility to step in and help. We're grateful for a global community of Young Living members who understand the importance of protecting the planet. I'm also grateful for the work of IDESAM. They're a remarkable, proven organization that I'm confident will make the most of this donation."
- Jared Turner, Young Living President and COO
HURRICANE DORIAN
Hurricane Dorian was the strongest hurricane on record to hit the Bahamas, and one of the strongest Atlantic hurricanes in history. Dorian devastated the people of the Bahamas, leaving tens of thousands of individuals in need of shelter, food, water, and other basic necessities. The storm made landfall on September 1, but moving as slowly as 1 mile per hour, it hovered over the Bahamas for over 48 hours and brought storm surges of 18-23 feet above normal tide levels.
To support the recovery efforts in the Bahamas, we partnered with All Hands and Hearts, donating $50,000 to the organization which is powered by donations and volunteer man-power. All Hands and Hearts is hard at work gutting schools and community centers, and prepping them for rebuild and restoration efforts.
We love how All Hands and Hearts arrives early to natural disasters to provide relief where others do not focus and then stays long after to continue to help communities rebuild and recover. We find both approaches match with our values as we seek for long-term change for those who have been overlooked.

Tropical Storm Imelda
Just as communities in Houston, Texas were recovering from 2017's devastating Hurricane Harvey, they were struck again by Tropical Storm Imelda. Imelda was the worst storm to hit Texas since Harvey, and the 5th wettest tropical cyclones in United States history. Many individuals who had to rebuild their homes after Harvey are starting over once more after severe flooding.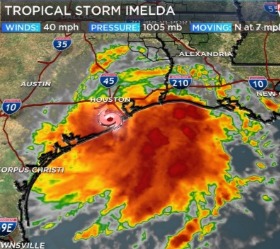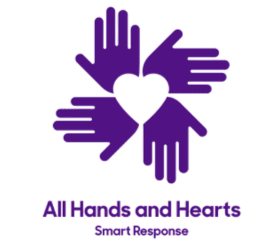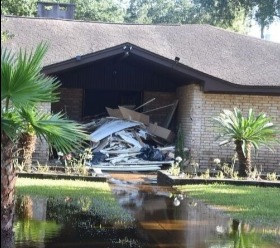 Just over two weeks after our first donation to All Hands and Hearts for Hurricane Dorian efforts, we contributed another $50,000 to support mucking, gutting, and mold sanitation efforts in hundreds of affected homes. Once finished with the cleaning process, All Hands and Hearts will stick around to finish rebuilding and restoring damaged properties.
---
When you contribute to our Disaster Relief fund, you are providing support and a hand up to individuals going through one of the hardest times of their lives. As stewards of your donations, we ensure that we are partnering with organizations that share our mission of empowering long-term, sustainable change to reach maximum impact. Learn more about how you can get involved with disaster relief efforts by clicking the links below today.
December 17, 2019