Service Trips | Uganda Service Trip




Join us in africa!
Applications are currently closed. Scroll below to sign up for updates.
Interested in applying for a chance to join The D. Gary Young, Young Living Foundation on a service trip to Uganda? Sign up for updates below and we'll let you know once the application process begins for our next service trips to the "Pearl of Africa." Then be sure to scroll below to see details from a previous service trip. This is a life-changing opportunity to truly bless the lives of others.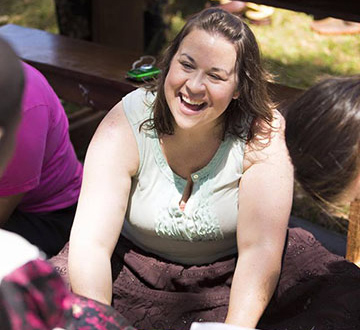 "The Young Living Foundation is impacting not only big groups of people by providing funding for schools, food, mosquito nets, education, and shoes, but we are impacting one life at a time, one soul in need at a time. And, each cent given is truly changing lives.– Jennifer Herbst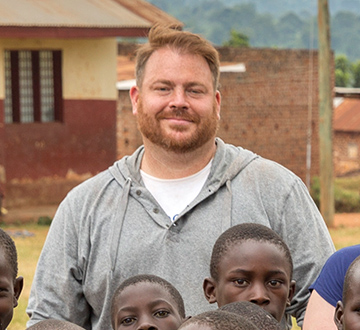 "To serve with the Foundation radically changed my life and my wife's life, and by extension my family's life. To really see what the Young Living Foundation is doing and to really see where your money goes when you Round Up or when you just make a donation, really changed things for me.- Bart Shields
VISIT EACH OF OUR PARTNERS IN UGANDA
While in Uganda, you'll have the opportunity to serve alongside our partner organizations Sole Hope, Healing Faith Uganda, and Hope for Justice Africa. Click below to learn more about each organization.
Uganda Service Trip Details
What service will attendees perform?
Members chosen for the 2020 Uganda service trip will visit each of our partners in Uganda: Healing Faith Uganda, Sole Hope, and Hope for Justice Africa. Service activities will primarily include working in the slums, hanging mosquito nets, cleaning and tending to the feet of those infected with jiggers, and sharing love with others. Please consider your personal health conditions and all associated risks when applying.
What is the trip schedule?
The trip will take place September 6-16, 2020. This means that you will most likely be departing your home country on September 6 and then departing Uganda to return home on September 16. Please note that dates are subject to change.
How much does a service trip cost? What does the cost cover?
A service trip costs $3,500 USD per person. This covers the cost of flights, transportation, hotel accommodations, food, and water while in Uganda. The cost of the trip is tax deductible for U.S. citizens who make contributions through the Young Living Foundation. Payments to individuals are not considered tax deductible.
Who handles flight and lodging accommodations?
Flights and lodging are arranged by the Young Living Foundation. Information will be provided to those selected to go on this trip.
What is the application period?
Applications are currently closed. Click here to sign up for updates and we'll let you know once the application process begins for the next service trip.
What factors are considered for acceptance?
Applications are evaluated based on skills, experience, desire, and an applicant's history of supporting the Young Living Foundation.
Are there any age restrictions?
Due to the intensity of the conditions in Uganda, applicants must be 18 or older.
How many members will be selected to attend?
All applicants will be considered. The number of members selected is based on need, and there are limited spots available for each service trip.
When will I find out if I've been selected to go?
All applicants will be notified of acceptance, denial, or waitlist status on or by December 4, 2019.
When will other service trips be offered?
We will start accepting applications for 2021 service trip opportunities in mid-2020.
Who can I contact for more information?
Please email info@younglivingfoundation.org with any specific questions you may have.