Service Trips 2019 | Nepal Service Trip




Serve with us in Nepal
Applications are currently closed. Scroll below to sign up for updates.
During our service trip to Nepal, you will work to restore and rebuild 16 schools damaged in the 2015 earthquakes. Attendees could also help build and restore two women's centers, one of which is home to a large women's cooperative. Please note that this is a physically strenuous service trip. Every day we will be working construction, which could include hauling 12–15 pound bricks, scrubbing or grinding the bricks and then cutting them, and working with cement.
If you're up for the adventure of a lifetime and ready to rough it with us in Nepal as we restore hope to the families, children, and underserved communities then sign up to receive updates! We'll let you know once the application process begins for our next trip.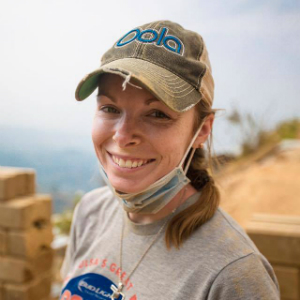 "It was by far the most amazing trip I have ever been on. I would go back in a heartbeat. I have made lifelong friends not only with other Young Living members but in Nepal as well. I loved getting to truly help someone and the only thing I got in return was a smile and a hug!- Kellie Jo Sundberg, Oklahoma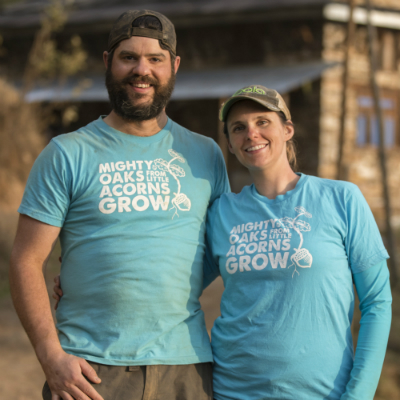 "If you look for opportunities to serve you will find them, even if you have little to give. The people of Nepal give with all their heart. They jump in with a can-do attitude. They are quick to express gratitude and gratefulness. They have taught us that happiness is a choice.- Ashley and Noah Huth, Washington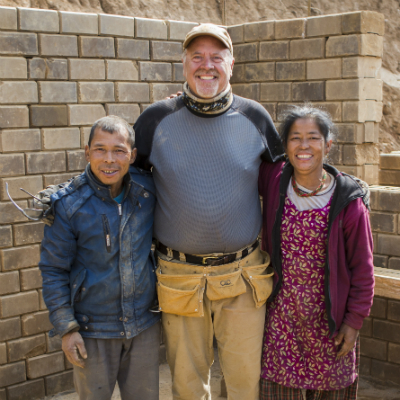 "The most moving part of the trip for me was working side by side with the husband and wife as we built each house. Without being able to speak Nepali, I still felt able to communicate my excitement and to feel their growing awareness that their house was rising in front of them. ... When I gave them a couple of photos of me standing between them in a house with the walls completed, we all burst into tears and exchanged heartfelt hugs. You can't buy that at any price.- Harry Sailer, Wisconsin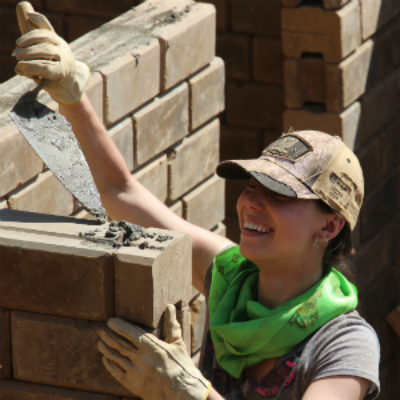 "Being immersed in their culture was so unbelievable. I had never been off the North American continent, so I was so nervous. But the Nepalese people were just so kind and so welcoming.- Lindsay Kusy, British Columbia, Canada
Nepal Service Trip January 2020 Details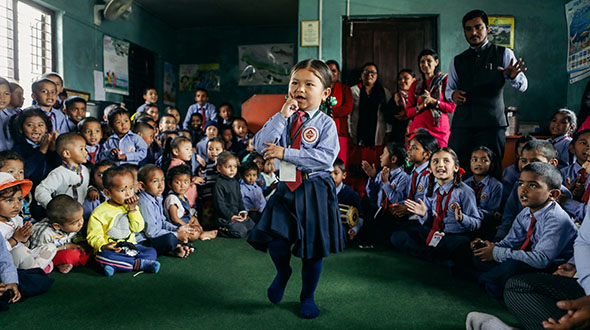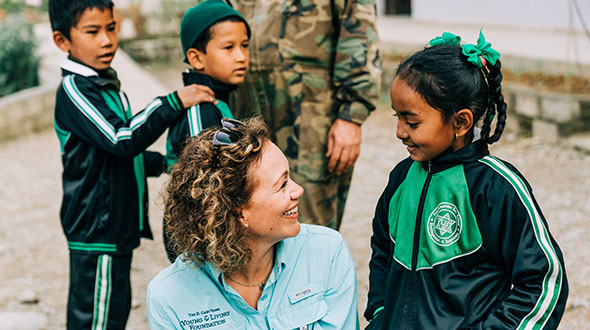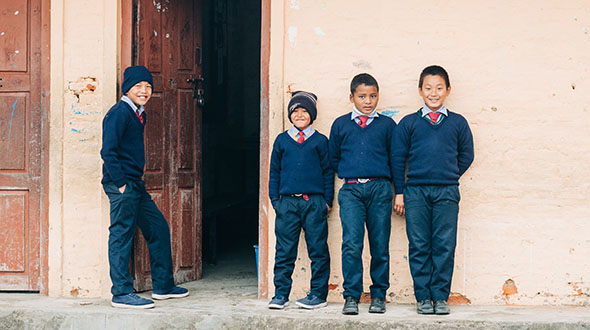 What is the trip schedule?
The trip will take place January 18-30, 2020. This means that you will most likely depart your home country on January 18, 2020 and then leave Nepal to return home on January 30, 2020. Please note that dates are subject to change.
How much does a service trip cost? What does the cost cover?
A service trip costs $3,500 USD per person. This covers the cost of flights, transportation, hotel accommodations, food, and water while in Nepal. The cost of the trip is tax deductible for U.S. citizens who make contributions through the Foundation. Payments to individuals are not considered tax deductible.
When can I submit an application?
Applications are currently closed. Click here to sign up for updates and we'll let you know once the application process begins for the next service trip to Nepal.
What factors are considered in acceptance process?
Applications are evaluated based on the applicant's skills related to the service, as well as experience, desire, and history of supporting the Foundation. We're primarily looking for volunteers who have construction experience or those who are willing to perform construction-type work for multiple days in a row.
When will I find out if I've been selected to go or not?
All applicants will be notified of acceptance, denial, or waitlist status on or by June 14. Those who have been accepted will have until July 1 to commit by making a nonrefundable deposit of $500 USD, which will go toward the overall cost of the trip.
What service will attendees perform?
Service during the trip will be primarily construction related. This will include hauling bricks to build walls, cutting bricks, mixing mortar, and working with rebar. You must be able to lift 25 pounds. Please consider your personal health conditions, including if you are prone to motion and/or altitude sickness, and all associated risks when applying.
Who handles flight and lodging accommodations?
Flights and lodging are arranged by the Young Living Foundation. Information will be provided to those selected to go on this trip.
Are there any age restrictions?
Due to the labor-intensive nature of this service trip, applicants must be 18 or older.
How many members will be selected to attend?
All applicants will be considered. The number of members selected is based on need, and there are limited spots available for each service trip.
When will other service trips be offered?
We will start accepting applications for other 2020 service trip opportunities in mid-2019.
Who can I contact for more information?
Please email info@younglivingfoundation.org with any specific questions you may have. We look forward to serving with you!