In February 2018, the Young Living Academy in Chongon, Ecuador, celebrated its third graduating class; and just like the two previous years, 100 percent of the 23 seniors graduated! This is truly an impressive accomplishment considering that, on average, only 20 percent of the students in Chongon graduate from high school.
My husband, Gary, had a great vision for this school, and where we are today is how his vision has come to life. He wanted a place where children could learn, play, and stay safe from the rain and the sun.

- Mary Young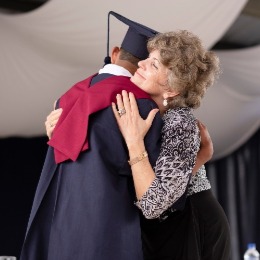 "The children here love him. They feel of his love when he comes. Everything that happens at the Young Living Academy is extremely important to him."

In the last three years, 58 students have graduated from the Young Living Academy in Ecuador, and they are now carrying the torch of the Young Living Academy throughout their community and country as they pursue degrees in medicine, law, business, engineering, and many other career paths.
In addition to educating the youth, many families in Chongon have been given new opportunities for a better life. The Mateo-Santana family, for example, used to live in a one-room plywood house. Thanks to the Young Living Academy sponsorship program, they've been able to save the money they would have spent on school for their children to build a 600-square-foot home. In 2010, they built the first four pillars of the home, and with the help of the Foundation and Young Living members, the home was completed in 2013.
"I don't speak Spanish," said Cindi Tompkins, a member who worked on the Mateo-Santana's house while on a service trip in Ecuador. "But when Nadia smiles at me and I smile back— that's the only form of communication that we need. She walks around saying 'Gracias!' all day. You know that we are making a huge difference because of the gratitude that [these families] show."
After the completion of the Mateo-Santana's home, the family passed through many economic trials. Nadia, the mother, had to sell nearly all her possessions to pay the bills. Seeing these economic hardships motivated Ivanny, the oldest child in the family and a graduate of the 2016 Young Living Academy, to pursue a law degree at the State University of Guayaquil. She's completed two semesters so far and has passed every class with top grades.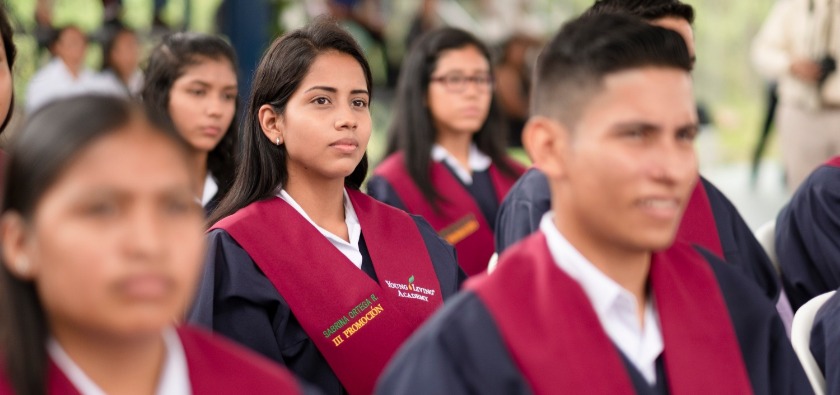 July 26, 2018