As students around the world transitioned in March to remote and online learning amid the COVID-19 pandemic, so did students at the Young Living Academy in Chongon, Ecuador. They, too, faced challenges during the transition, but you, our donors stepped up!
Ongoing support, and increased donations enabled our staff and students to pivot quickly and handle the transition with ease. Once again, your help makes such a difference!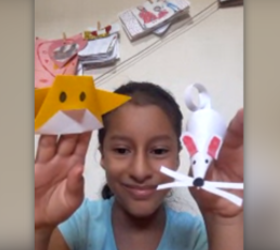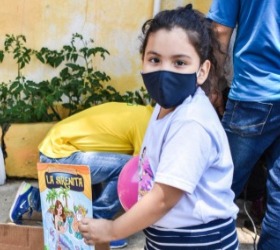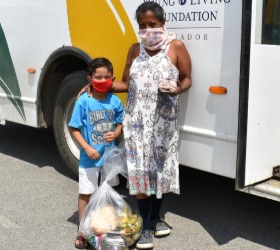 Because of your generosity, our students can continue accessing the wonderful education they have come to know and love from the Academy. Your support makes a difference every single day in Ecuador because it:
· ensures that each child has access to the technology needed to sustain virtual learning,
· helps adapt extracurriculars so students can still participate in their passions,
· facilitates the maintenance of the school grounds, and
· supports a community weakened by the pandemic.
Access for all
During the beginning of quarantine in March of 2020, staff realized that many Academy students did not have the technology to connect from home. Without internet or computers, many students and their parents had to spend the day at the public library to continue attending school.
Identifying a need, Young Living member Laura Hopkins—who also sponsors students at the Academy—began fundraising so that every child would have the opportunity to learn from the comfort and safety of their own homes. Thanks to Laura's initiative and the support of those who contributed to her fundraiser, every student who originally lacked the resources at home has been provided with home internet access and a Chromebook computer for the duration of online learning.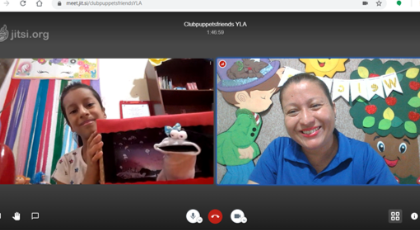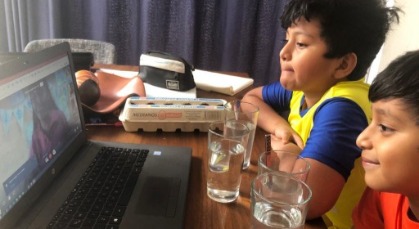 Now, Young Living Academy classrooms are connecting over the internet with students in their homes. Through online learning, students can still engage in real-time lessons with their teachers and peers, complete digital homework to save resources, and more easily share their work and progress with their families, friends, and sponsors. They can still learn and grow.
Extracurriculars in Action
With the shift to online school came the shift to online clubs and extracurriculars that our students enjoy. Young Living Academy clubs create spaces for students to develop specific skills of interest while having fun. High school students can participate in student council and work on their sophomore, junior, and senior projects, and younger students can elect to join one of the available online clubs:
Grades 1-3
· Sewing
· Baseball

· Soccer

· English: 1, 2, 3, Action!

· Reading

· Theater

· Music

Grades 4-6
· Baseball
· Chess

· Music

· Folk Dance

· Mandarin

· Plastic Arts

Grades 7-9
· Baseball
· Robotics Programming

· Journalism

· Cheerleading

· Theater

· Leaders for the Planet

· Physical Preparation

To carry out the club activities, the teachers created several rooms in Google Meet, a platform the students are quickly getting used to and can access once a week.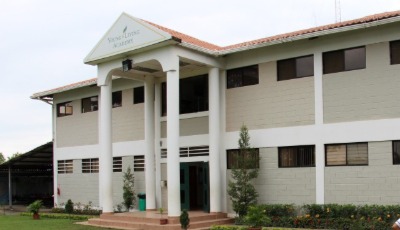 While our students and teachers are in their homes, the Academy's dedicated grounds staff is on-site each week making sure everything stays in proper working order. They maintain the school garden and deliver food kits that include the produce harvested from the garden to families in need around Chongón.

In Ecuador, producers have been less able to cultivate crops and get their products to market during the pandemic, and those who can are finding disruptions in the supply chain. This has contributed to food shortages and increasing costs, which greatly impacts people of lower socio-economic status. These food kits are providing families who have struggled during COVID-19 with food staples and fresh fruits and vegetables.
The work being done at and by the Young Living Academy continues to build up the community, which is more important now than ever. Now in its 11th year of operation, the Young Living Foundation continues to look for ways to not only improve our students' lives, but those of our community members as well!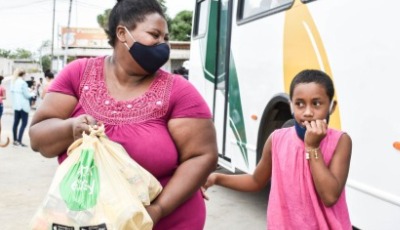 October 27, 2020