The D. Gary Young, Young Living Foundation is working to create a world where everyone has access to the resources and opportunities they need to become leaders in their own lives and positively change the world. At the 2018 International Grand Convention, Young Living members raised more than $1 million in support of Hope for Justice, an organization dedicated to ending modern slavery. This outpouring of support had a powerful impact, including the expansion of Hope for Justice's Shine Career School in Cambodia, where rescued girls receive education and vocational training.
The impact of this donation was made manifest during the October 2018 Cambodia service trip, when Young Living members and students at the Shine Career School shared in an unforgettable moment. Members watched on as students took a sledgehammer to concrete, ultimately tearing down the wall that will become the gateway to the school's new expansion.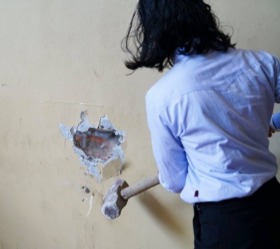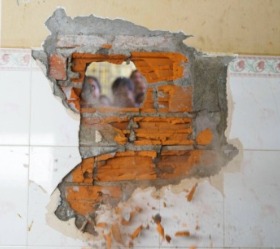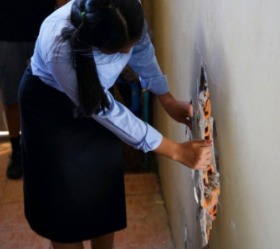 It was such a beautiful moment for the girls, the staff, and the teachers. I felt like it was a wall of Jericho that they were breaking down, and there was almost like a promised land on the other side.
- April Pointer, Royal Crown Diamond
---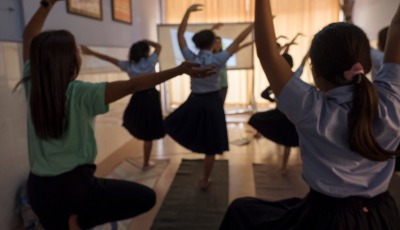 The upgrade will create more space for yoga and exercise, an art room, and a library. The expansion will also serve as a community center, inviting students past and present to a hospitable safe space for the young ladies to mingle.


---
There are more people trapped in slavery today than in any other time in history, and putting an end to human trafficking can start with the smallest contributions. "Give, even if it's only from rounding up. It is an easy thing to do, it's less than a dollar, and it makes such a difference!" said Royal Crown Diamond John Brock.
Make a difference for the young women who Hope for Justice serves by rounding up every time you place a Young Living order. Visit YoungLivingFoundation.org/hope-for-justice to learn more and donate today.
December 19, 2018