Those figures may seem daunting, even completely overwhelming, but Ben Cooley, CEO and co-founder of our partner Hope for Justice, isn't fazed. He and his staff work relentlessly to prevent human trafficking, rescue and rehabilitate victims, and reform systems that, at worst, encourage trafficking, or, at best, turn a blind eye.
It's a monumental task, made much more difficult by global lockdowns and their resultant economic fallout, but he, like us, is powered by action. "There's power in one person's actions," he says, with "actions" being the key word in that sentence.
Indeed, just like "no one raindrop ever felt responsible for the flood," maybe no one person ever feels responsible for or hopeful about the groundswell of action—the mountain, if you will--their "pebble-like" efforts might inspire in others.
Alicia Garza, co-founder of the Black Lives Matter movement, started it with a hashtag. The famous (or infamous?) "ice bucket challenge" of 2014 was started by a Massachusetts resident stricken with ALS posting a single video dousing himself in a bucket of ice. There is undoubtedly power in action, especially in action that invites others to act as well.
This holiday season, we offer you a unique opportunity to act and invite, with the purchase of a set of Ending Exploitation holiday postcards through Young Living's 2020 Holiday Gift Guide. These postcards can both inspire you with pictures of the young people such donation purchases have helped, and help you make a better and more meaningful Christmas for others. Each set contains two identical postcards: one to keep for yourself to lift you up and one to send as a gift to someone you love, telling them that an uplifting gift was made in their honor.
One hundred percent of your purchase is a donation to the Young Living Foundation to help in our fight against human trafficking.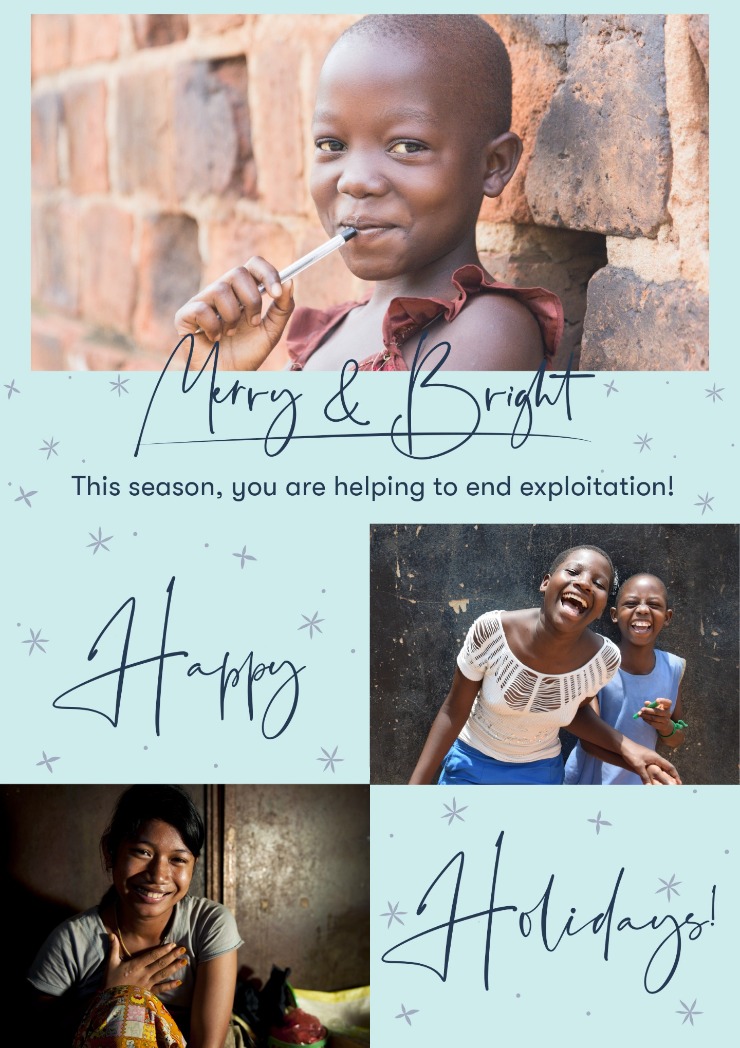 What kind of support does your holiday postcard help provide? The kind that helps Hope for Justice reunite children like Mekdes with their families. Mekdes' family was extremely poor and, out of desperation, her mother agreed to send her daughter with a relative to another African city, with the promise of a better life.
But the relative cared only about exploiting Mekdes for labor. She made her do backbreaking household chores, care for a baby, and physically and emotionally abused Mekdes constantly. When the young girl couldn't bear anymore, she fled the house. Hundreds of miles away from her home, she was forced to sleep on the streets.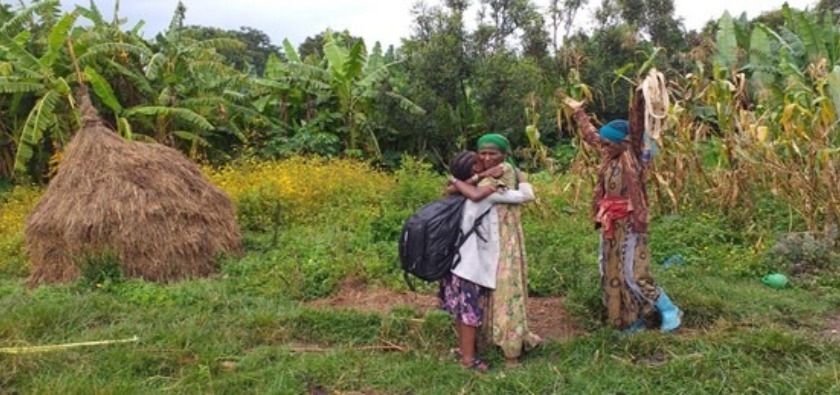 When she was found, she was brought to a Hope for Justice Lighthouse, where she got good food, safe shelter, and the care she needed. She wanted to return home with her parents and resume her education. After not hearing from her for so long, the villagers were astounded to see her alive. Her mother burst into tears and said: "I thought she was dead! We all believed she was deceased! A funeral was organized a week ago."
Hope for Justice has been working with Mekdes' family to protect them against future trafficking and eliminate some of the risks that lead to family breakdown. Mekdes is back at school and enjoying life at home.
You can be the "pebble," the beginning, with just the purchase of postcard.
November 18, 2020