In June, The D. Gary Young, Young Living Foundation released our first-ever Young Living essential oil blend, One Heart™. This blend was created to celebrate the joy of creating unity and connection in our communities by opening our hearts to love and service for others, and the story behind its creation is just as uplifting.
Rex Kidman, one of our valued scientists and essential oil formulators at the D. Gary Young Research Institute, is also one of Young Living's longest-serving employees. Starting with Young Living more than 25 years ago, Rex and Young Living Founder D. Gary Young quickly formed a friendship both in and out of the lab. So when the Young Living Foundation first approached Rex about developing this blend, he immediately thought of his dear friend Gary and knew he wanted this blend to be a tribute to the impact Gary strived to make in the world through the Foundation.
The first oils Rex chose for One Heart were those found in Valor® essential oil blend. Rex fondly remembers one of the last times he and Gary worked in the lab together: Gary shared with him why he created Valor—as a personal blend to uplift him and help him work through personal challenges he had been facing. With the spirit of Valor being to uplift others, as well as it being one of Gary's personal and favorite blends, Rex knew this would be the basis for the One Heart blend.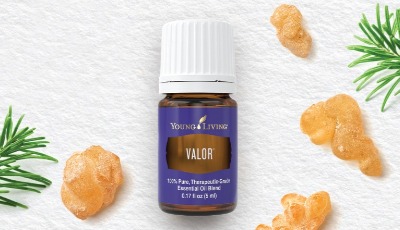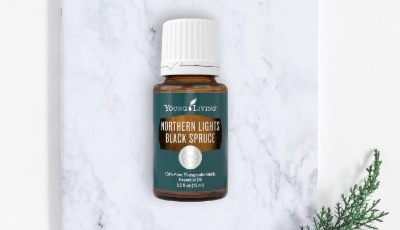 Following Valor came Northern Lights Black Spruce. Rex wanted to honor the hard work and dedication Gary put into building the Northern Lights Farm and Distillery from the ground up. The Northern Lights Farm was the last farm Gary built with his own two hands, along with the help of many others, including family and close friends.

Ocotea and Ylang Ylang are also present in One Heart, and both botanicals are sourced from the Finca Botanica Farm and Distillery in Ecuador. Ecuador holds a special place in the Young Living family's heart, as home to not only this beautiful farm but also to the Young Living Academy, where the Foundation began back in 2009. Gary fell in love with Ecuadorian Ylang Ylang, telling Rex several times that when it comes to balancing energies, no oil does it better than Ylang Ylang.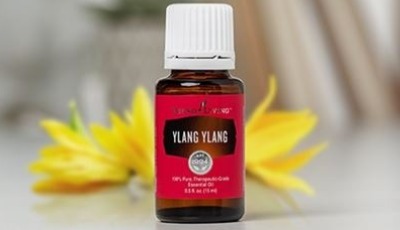 Next, Rex sought a gentle undertone of mint, adding Spearmint for its soft but invigorating touch, followed by Jasmine and Roman Chamomile. Prior to the 25th anniversary International Grand Convention, Rex was recreating Legacy™ essential oil blend to bring it back for the event. He was reminded about the beautiful aromas of Jasmine and Roman Chamomile. Their importance in the Legacy blend made it a no-brainer for Rex to include them in the One Heart blend as well.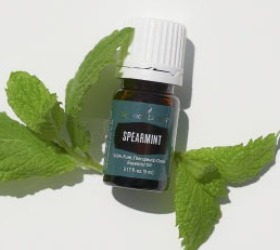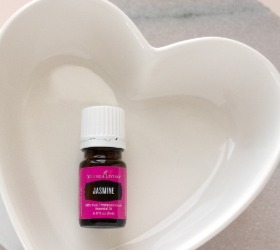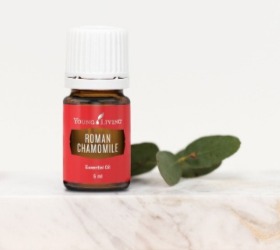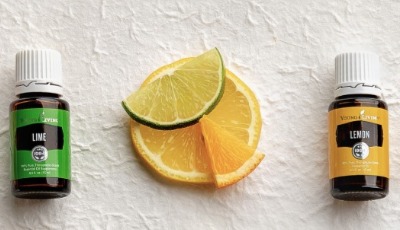 Finally came a perfect blend of Lemon and Lime. "The Lemon and Lime made me feel happy, just put a smile on my face," Rex said. "I thought, 'Look at the Foundation and everything it represents and all the people they're helping. Why not put something in the blend that gives others an opportunity to feel happiness when they smell it? To feel joy. To feel like smiling!'"
After finding the perfect synthesis of these oils, Rex brought One Heart to Mary Young first.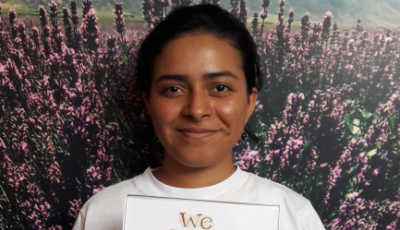 Rex also loves the way the unique label pays tribute to Gary's service to others, as it was designed by Anita Perlaza, a graduate of the Young Living Academy. When Gary set out to establish the Young Living Academy, he was dedicated to making a difference in the community of Chongon. To see a student who unlocked her potential at the Academy go on to graduate and pursue a career in graphic design and design this label is inspiring, much like the aroma profile of the One Heart blend.

To me, that is such an incredible full circle, because without Gary's support, that student may have never had this opportunity."
- Rex Kidman
The refreshing aroma of this balancing blend can encourage a bright outlook on life and the awareness that we are all in this together. "Of all of the people I've spoken to who have smelled this blend, it makes them feel at peace," Rex said. "Gary always said, 'If even just one person uses one of my products one time and it blesses their life and changes their life, then it's a success.' I look at it the same way."
In the spirit of this uplifting, connecting blend, 35 percent of each One Heart purchase is donated to the Foundation to empower, improve, inspire, and change the lives of those in need.
Click the button below to purchase One Heart today!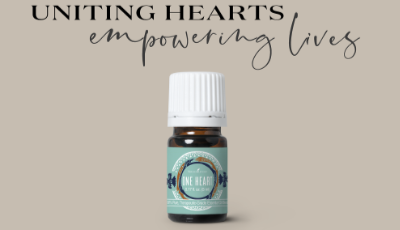 October 7, 2020