Hope for Justice's final step in their plan to end human trafficking is reforming society by training professionals to spot the signs of trafficking and to respond. They also campaign for policy change and help businesses ensure their supply chains are free from modern slavery.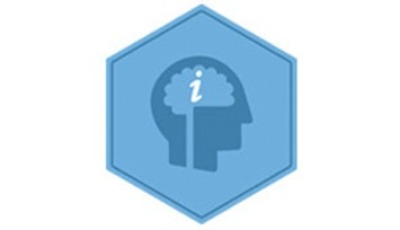 Hope for Justice is working at local, national and international level to bring an end to human trafficking. They work to reform society by campaigning for changes to the law and training professionals to spot the signs of trafficking and respond.
Hope for Justice's US team is currently training 600 Deputies at the Sheriff's Department in Shelby County – the biggest county in Tennessee – and has signed an agreement to train all of the new recruits who join the police academy.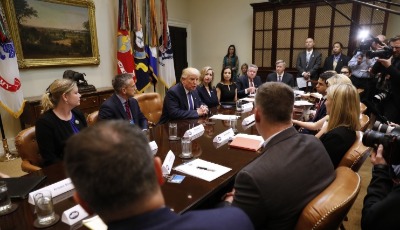 In 2017, Hope for Justice was invited to the White House to brief the President on trafficking issues, and ever since has been working with federal, state and local agencies to improve coordination and response for victims.

Last year, Hope for Justice trained 10,807 people globally to recognise exploitative work practices. These officers were taught how to look for common signs of exploitation, such as an extreme fear of authority, signs of physical or psychological trauma including anxiety or malnourishment, and evidence suggesting workers may be living on site. More than half of referrals to Hope for Justice of potential victims of trafficking come from organizations Hope for Justice have trained, and many of those referrals lead directly to rescues.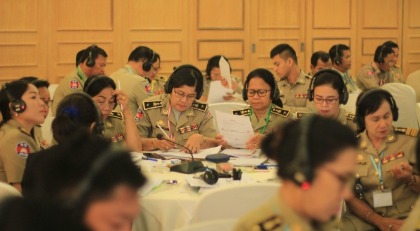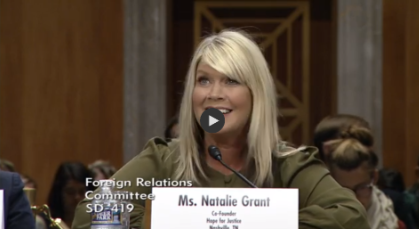 In Ethiopia, Hope for Justice is supporting the government there to protect children and families who are vulnerable. The organization sits on the Ethiopian government-led but non-profit driven National Anti-Human Trafficking and Smuggling Task Force. It is also developing programs to facilitate community-led reform. Hope for Justice now runs six Self-Help Groups in Ethiopia and three in Uganda, with a focus on family reintegration. The women in these Self-Help Groups are often from very poor, marginalized villages. They are being empowered and equipped to make change at an area level.
Alongside Self-Help Groups, Hope for Justice runs child wellbeing clubs and focuses on raising awareness within village settings. Working through these three grassroots projects, the organization is making long-term sustainable change. Children, women, families and entire neighbourhoods are hearing about trafficking, child labor, and exploitation. This vital learning is literally saving lives in this generation and generations to come.
These same lessons are also being applied to Hope for Justice's work in Vietnam and in Cambodia, where it recently helped brief and train police and military leaders from each of that country's provinces about human trafficking and improving care for young victims.
August 1, 2019