---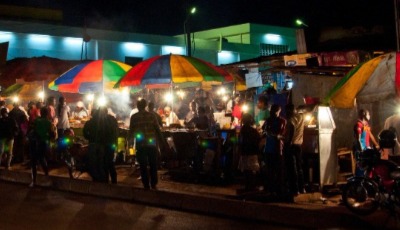 Fourteen-year-old Rachel* ran away from home to escape an abusive and alcoholic relative, hoping to find security and an improved way of life on the streets of Kampala, Uganda.

Unfortunately, her vulnerabilities were quickly realized by predators and she was lured into sexual exploitation and forced labor at a bar in the city.

Rachel and three of her peers were rescued from the bar, but fearing arrest, Rachel fled back to the streets earlier this year. Then, COVID-19 hit. She was stranded once again and struggled to survive. To gain shelter and food, she began living with a 17-year-old boy under the guise of marriage. In reality, Rachel was being abused and sexually exploited once again, and this time she turned to drugs to help her cope with the abuse.
Finally, Rachel chose to separate from the boy. She moved in with a friend and began receiving support from various local organizations and community leaders. Eventually, the Parish Kagugube Child Community Protection Committee (CCPC) referred Rachel to Hope for Justice's Mary Lighthouse.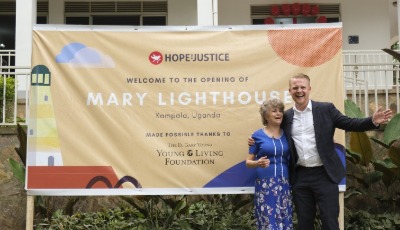 Here, Rachel is receiving support as she continues on her journey of leaving her past traumas behind her and looking forward to the future. Hope for Justice's family reunification team found Rachel's grandmother and arranged a pre-visit so that once Rachel is ready to return to her family, she has a safe and supportive home environment.
During the pre-visit, Josephine Nangendo, Hope for Justice's Family Strengthening Officer, explained the experience of Rachel seeing her grandmother for the first time since being exploited.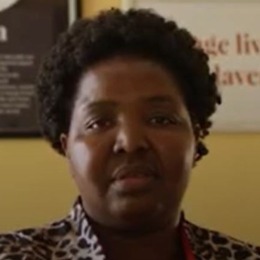 The sight of Rachel hugging her grandmother gave me goose bumps. This immense love and family attachment had been destroyed by parental negligence but has now been rebuilt through Hope for Justice's community-based responses by simply linking formal and informal processes."
Another Hope for Justice staff member said: "When Rachel began the process of rehabilitation, she was lonely and sad. She had lost hope that her family would receive her. At reunification, Rachel was a happier girl, determined to become a better person. She longed to see her family and could not hide her excitement on seeing her grandmother after almost one year apart."
Learn more about our commitment to end exploitation to give more "Rachels" a second chance at a good life at younglivingfoundation.org/hope-for-justice.
*Name changed to protect survivor's identity.
September 8, 2020