Every day, kitchen staff at the Young Living Academy prepare two nutritious, delicious, home-cooked meals for 400 students and staff. As you can imagine, serving up 800 meals, five days per week is no easy feat! Over the years as the Academy grew, the kitchen didn't.
The original kitchen
The original Academy kitchen was part of the main Academy building, and because of this, available space was quite limited for the six full-time kitchen staff members and occasional additional volunteers. The kitchen featured a window where students would collect their meals from the cafeteria area. This window also served as the main source of ventilation to relieve staff from the heat.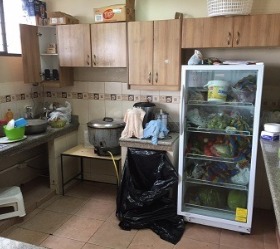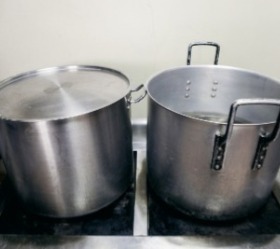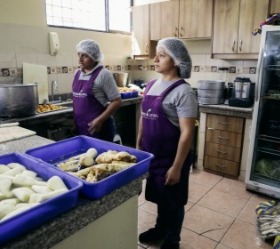 Seeing need, taking action
During 2018 Platinum Retreat, a group of Young Living members recognized a need and sprung to action proposing a plan to build a new Academy kitchen. The kitchen they envisioned would be outfitted with modernized amenities and would not only support the current population of Academy students and staff, but would accommodate future growth. It would have a window to face the cafeteria, but would be separate from the main building which will provide more space for preparation and for food storage.
After leading fundraisers which contributed $21, 207, or 45 percent of the total cost to build and outfit the kitchen, Kristi Zittle, Nick and Audra Johnson, Kelley and Courtney Schwartz, Chelsea and Ryan Henning, Harry Sailer, Malia Coleman, Mike Amy, and Mandi Haney made their way to Ecuador to implement their plan.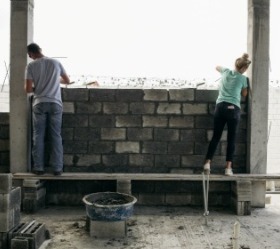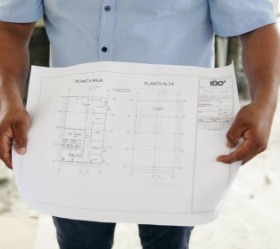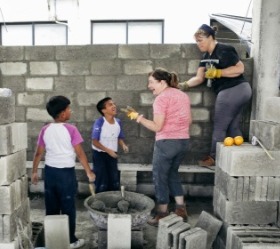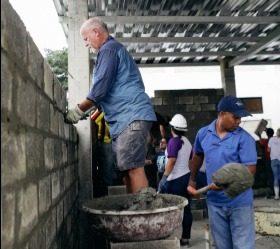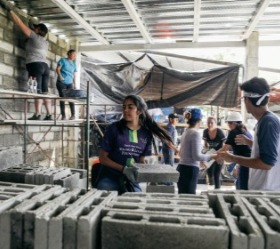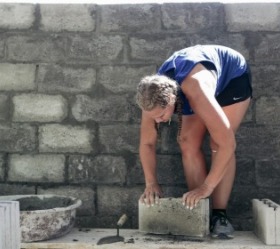 the new kitchen
After days of strenuous labor, laying bricks and mixing mortar, the kitchen's walls were built. Over the next few weeks, construction teams on the ground polished the appearance of the walls with plaster and paint and proceeded to outfit the kitchen with counters, cabinets, and appliances.
Now, kitchen staff led by chef Diego Borbor can easily move around the kitchen to streamline the preparation of each day's meals.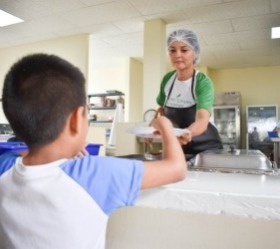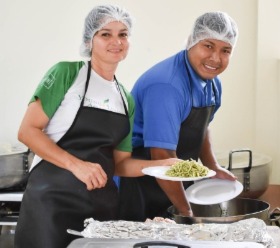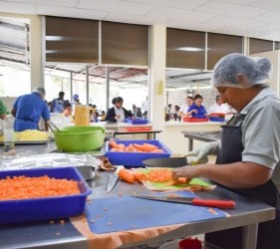 It's amazing what can be accomplished when passion meets purpose. Watching this member-led vision grow and create lasting change for everyone who has the opportunity to visit the Young Living Academy has been inspiring, and proves that getting involved can be as easy as identifying need!
Another special thank you to the 11 dedicated Young Living members who made this possible.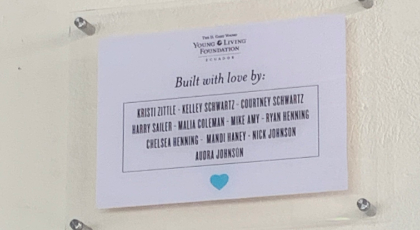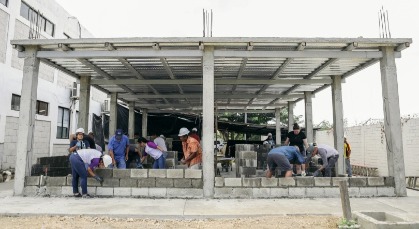 December 17, 2019