The past four years of partnering with Healing Faith Uganda have seen incredible successes, from providing more malaria nets that protect vulnerable households, to the opening of The D. Gary Young, Young Living Foundation Malaria Center in Jinja.
While the Malaria Center makes malaria testing and treatment accessible to thousands of individuals in communities surrounding the Lake Victoria region, those who are unable to transport themselves to the center are still at high risk for contracting this fatal ailment. To empower more lives and serve these communities, this year the Young Living Foundation has committed to funding the new Healing Faith Mobile Unit which launched in April 2019.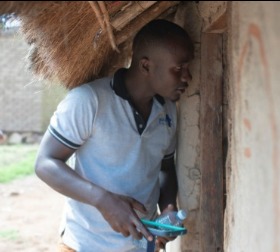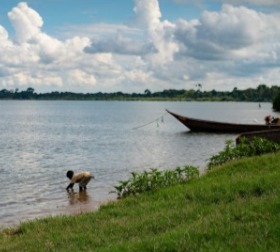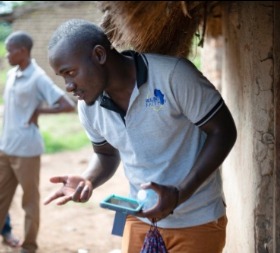 Two-year-old Cauthara was one of the first Jagusi residents to receive life-saving treatment. Her case was one of the worst Healing Faith has ever seen. The mobile team medical staff immediately administered an emergency IV and rushed her by boat off the island to a hospital to receive a blood transfusion and advanced treatment. Cauthara was on the edge of death, and there wasn't much hope for her survival, but after two weeks in the hospital, she is now healed and back on the island living a malaria-free life playing with her new baby sister.
The Mobile Unit team continues to provide education on how to prevent and detect malaria, hang nets over beds, and teach families how to plant lemongrass, a natural mosquito deterrent, around their homes, doorways, and windows.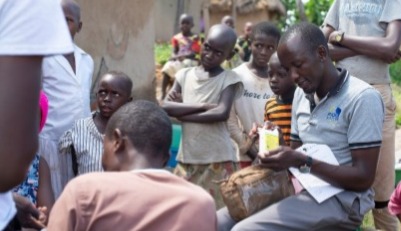 With these increased efforts, so far this year we have empowered Healing Faith to more than double the number of individuals impacted from last year. Because of our members' generosity, the new Healing Faith mobile unit will test, treat and educate villages on the island and will continue to do so until every household is reached. Support these efforts by becoming a Freedom Builder by donating at least $1 per month to the Foundation. Join the movement today and learn more at YoungLivingFoundation.org/one-million.
September 12, 2019