Fozia* tragically lost her mother at a young age, leaving her and her siblings solely in their father's care. Their father eventually remarried and, try as she might, Fozia could not get along with her father's new wife. Wanting to escape some unfair hardships, Fozia and some of her siblings left home to live with her grandparents. She was 13 years old at the time.
Reunited with their grandparents, the children found happiness again. Fozia loved spending time with her grandparents, playing with her siblings, and attending school. Life was good!
One day, Fozia's father came to visit. He told her stories of prosperity and wealth in Ethiopia's capital, Addis Ababa. Unbeknownst to her, many people in Fozia's hometown, such as her father, unwittingly encourage girls to move away to find work and send money back to support their families. Parents are usually deceived by a trafficker and are unaware of the true consequences of sending their children away.
All Fozia had to do, according to her father, was venture to the city and secure employment as a domestic worker. With hopes of making a better life for her and her siblings, Fozia bravely embarked on the long journey to the capital.
Once Fozia reached the city, her expectations were shattered as she soon realized that she would not live the rags-to-riches life that her father had led her to believe. Instead, her employer was cruel and abusive. Seldom was she provided with the proper care or food that she needed, and her assigned tasks were physically overwhelming for a child of her age. She felt alienated and trapped as she could not speak Amharic—one of 88 languages spoken in Ethiopia—and had no way to ask for help when she needed it the most.
One day, Fozia's employer became enraged with her when a pot in the home was broken and he falsely accused her of breaking it. He retaliated by throwing her out onto the street and tossed her belongings out the window. Fozia felt helpless, all alone in a city of 3.4 million that spoke a language she couldn't understand, and with no idea how to get back home to her grandparents' house. Bewildered and afraid, Fozia began to wander the streets.
Eventually she was found by a woman who was selling goods on the street. Luckily a translator was nearby and was able to breach the communication gap between Fozia and the woman. Soon, the woman came to realize what Fozia had endured and called the police.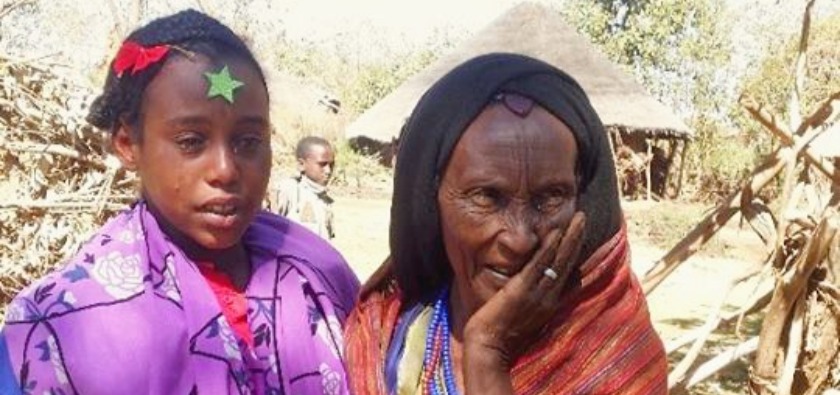 After being taken in by the police, she was passed on to a government institution that aligned her with Hope for Justice who safely transferred her to one of the Hope for Justice Lighthouse Assessment Centers in Addis Ababa. Fozia was one of the most disciplined, cooperative, and respectful girls at the center. She learned critical life skills, received psychosocial support, and was able to get caught up on her education despite having spent so much time away.
After several months, the Hope for Justice social workers were able to track down Fozia's family, ultimately reuniting her with her sweet grandparents. Those who were fortunate enough to witness the powerfully moving and emotional reunion all shed tears of joy, elated to see a happy ending for sweet Fozia. Today, she is still living with her grandparents and continues attending school.
The D. Gary Young, Young Living Foundation is overwhelmed with gratitude at the amazing work that Hope for Justice is doing as we work together to eliminate modern slavery in our generation. At Young Living's 2018 International Grand Convention, generous Young Living members helped us successfully raise over $1 million with the goal of ending modern slavery in Africa. We'll start by expanding Hope for Justice's work in Africa into Uganda and supporting three Lighthouses in Uganda.
We are forever thankful for your continued support as 100 percent of your donations allow us to work with partner organizations to expand our reach and save more lives.
*Name changed to protect identity.
Story and information provided by Hope for Justice.
July 24, 2018