Looking back at 2018, The D. Gary Young, Young Living Foundation is grateful for the boundless generosity of Young Living members. Thanks to your donations, the Young Living Foundation has been able to empower more individuals than ever before through our projects and partnerships. Here are a few highlights from the Foundation's ninth year.
---
Sole Hope
After a year of being under construction, the Young Living Foundation Hope Center, Sole Hope's new jigger treatment mecca, opened its doors on January 11, 2019. The Sole Hope team is elated with this new building, an upgrade to their program that will allow them to treat and empower twice as many patients.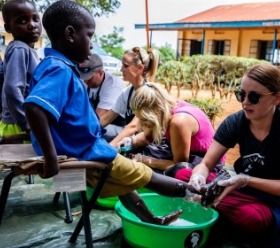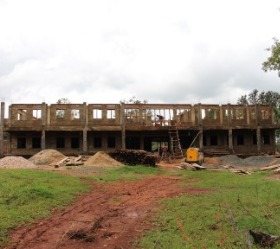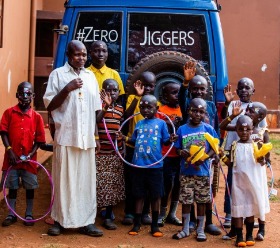 Rebuild Nepal
In May the Foundation successfully completed rebuilding 100 homes and a primary school in Yarsa, Nepal. Members and staff witnessed as 100 families moved into their new homes at the same time. At the close of this project, the Foundation assessed where Nepal's needs still existed and announced new projects to restore 16 schools and two women's centers.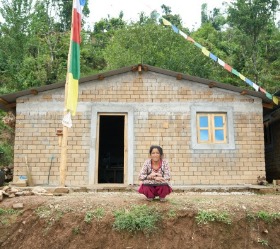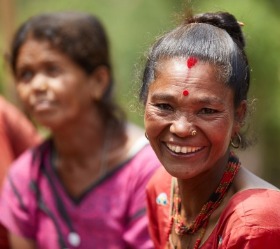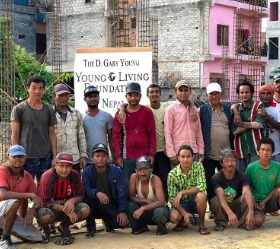 Hope for Justice
The passion and dedication of Young Living members shined bright at the 2018 International Grand Convention as over $1 million was raised in support of our partner Hope for Justice. With those funds the Foundation will will support two Lighthouse centers in Cambodia, three in Uganda, and five in Ethiopia. Additionally, this funding will go towards the Shine School expansion that began in October, providing more space for exercise, an art room, and a new library.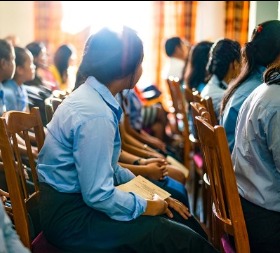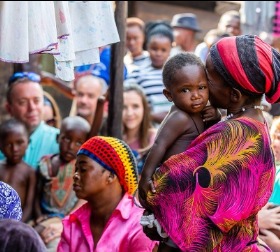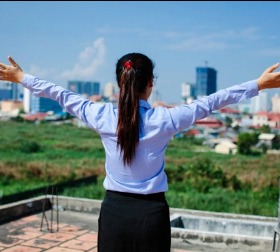 Healing Faith Uganda
Healing Faith Uganda has extended the hours of the D. Gary Young, Young Living Foundation Malaria Center from three days per week to five. This Malaria Center, located on the banks of Lake Victoria at the onset of the Nile River in Jinja, Uganda, is an area where malaria transmission is at an all-time high. The extended hours are allowing the Healing Faith team to maximize their outreach, ultimately saving more lives.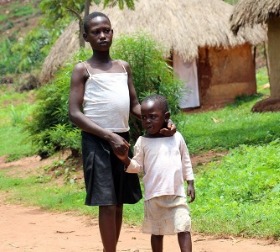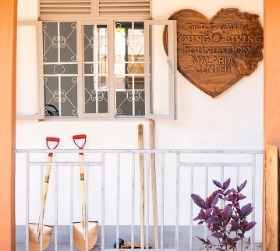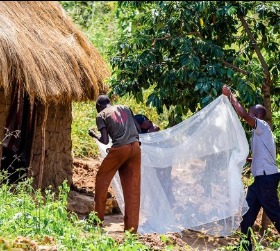 Young Living Academy
The Young Living Academy celebrated 23 new graduates in February, marking four consecutive years at a 100-percent graduation rate. Five homes were constructed for five Young Living Academy students' families over the course of two 2018 service trips. On both trips, family members and Young Living members worked side by side building homes for those who needed them most.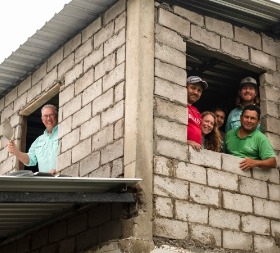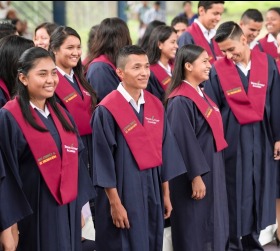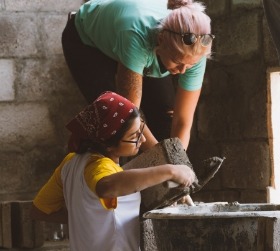 ---
As we reminisce on a very successful 2018, we are excited and look ahead to more surprises and successes in the tenth year of the Young Living Foundation in 2019!
January 8, 2019