Education is one of the critical components of empowerment, which is why it is a key focus for so many of the Young Living Foundation's partnerships and programs. Hope for Justice, for example, places high emphasis on education for creating change which will transcend generations, which is exemplified by their Shine School program in Cambodia.
DISRUPTING THE STANDARD OF EDUCATION
In the late 1970's, Cambodia faced extreme hardships with the communist takeover of 1975 by the Khmer Rouge. With intellectuals being targeted by the regime, and schools being converted into prison camps and detention centers, the country's education system took a nearly fatal blow. Of the 20,000 teachers living in Cambodia in the early 1970's, approximately only 5,000 remained when the regime was overthrown, and peace was restored in 1979.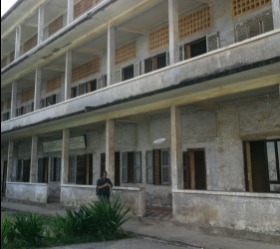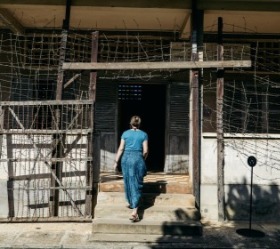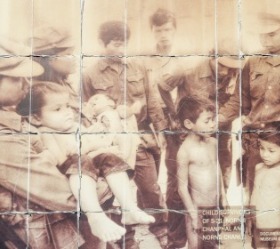 REESTABLISHING EDUCATION
In 1993, the government mandated six years of compulsory education, and in 2007, another law passed which increased mandatory free education to nine years, though students may elect to continue on to complete high school in twelfth grade. Today, more students than ever are receiving an education in Cambodia. According to UNICEF, as of the 2018/19 school year, over 97 percent of children were enrolled in school, up from 82 percent in 1997. Much work still needs done, however, as by age 17, approximately 55 percent of adolescents will have dropped out of school.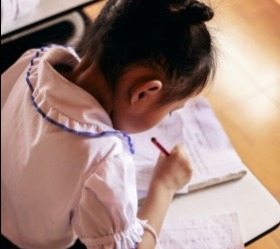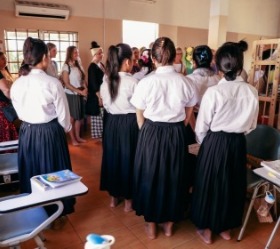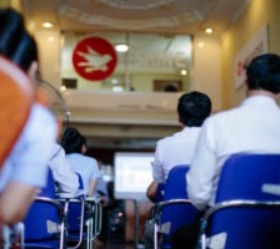 HOPE FOR JUSTICE'S SHINE SCHOOL
Understanding the correlation between education and opportunity, Hope for Justice makes education a fundamental component of the rehabilitation process with its clients. Each year, the Shine School educates approximately 45 high-school aged girls, helping them catch up on education they missed while entrapped in human trafficking and rediscover a love for learning. In fact, Hope for Justice is the only NGO (non-government organization) in Cambodia recognized by the Ministry of Education. This means that when students graduate from the Shine School, they have a formally recognized diploma and will not be defined or stigmatized by their past traumas.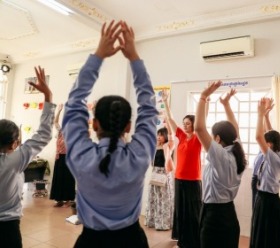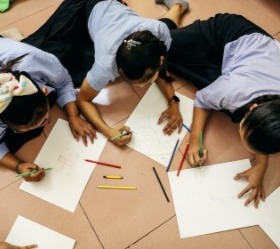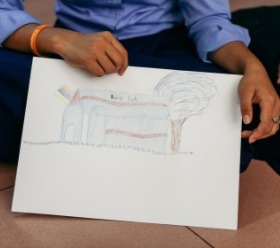 Teachers, social workers, therapists, and the students' families and friends support their studies, encouraging them to attend class and study hard. When the students face challenges at school and in the community, the support system works together to address all the problems to help prevent the student from dropping out of school. Graduating from ninth grade is a fantastic accomplishment for these students and for those who pursue their education through grade 12 are almost always college-bound afterwards and have incredible opportunities for their future careers.
GRADUATION
On Friday, October 25, 2019, 11 Young Living members on our service trip had the opportunity to attend graduation in which over 20 girls received their ninth-grade certificates, and two completed twelfth grade, successfully graduating high school. The two girls who passed the national exam and graduated serve as positive role models for younger students and encourage them to continue studying hard in order to achieve their dreams. This celebration also encourages the Hope for Justice staff to keep working hard with students, families, partners, communities, and government officers to support the students to reach their goals.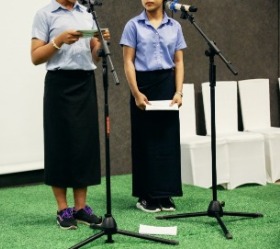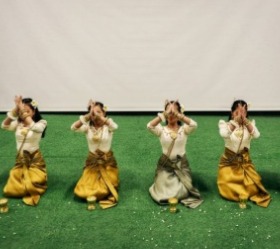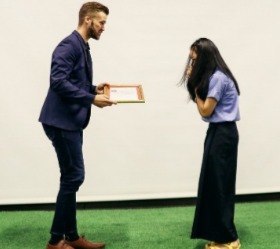 Rathna*, a Shine School student sums it up beautifully explaining, "Hope for Justice works hard to make my future better. Everyone needs an education."
*Name changed to protect identity
November 8, 2019