January was National Human Trafficking Awareness Month, so for the first time ever, The D. Gary Young, Young Living Foundation took a small group of members on a service trip to Cambodia to visit the Foundation's partner Hope for Justice.
Hope for Justice is fighting a noble battle, combating slavery by rescuing girls of all ages from human trafficking and bringing hope to the girls that they never thought possible. Hope for Justice gives the survivors an opportunity to receive an education and plan a bright future.
The girls are passionate about providing others with hope for the future and find that giving back to their community helps them share the promise of a better life. Many in the senior class at Hope for Justice Shine Career School joined the Foundation team and Young Living members in delivering classroom supplies to one of the poorest primary schools in the Takéo Province of Cambodia. Many of the girls from the school donated their own money to help pay for these supplies.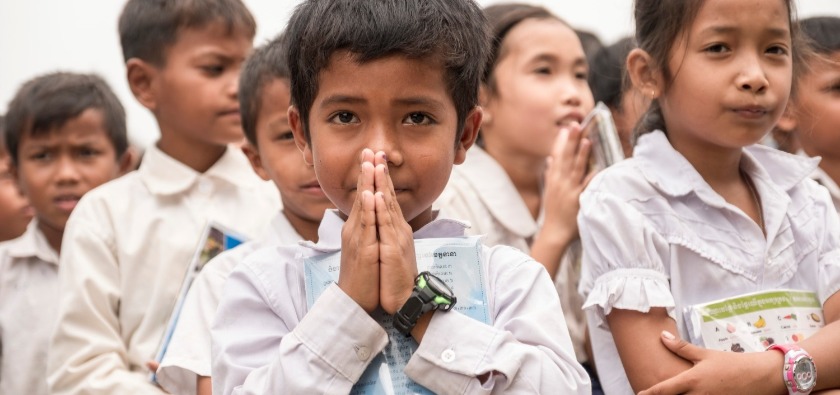 After members learned about Hope for Justice's extensive recovery programs, the Foundation team taught the girls about Young Living essential oils and about the power of yoga, photography, and career planning.
Each of the 37 girls received a variety of single oils and blends, including Joy™ and Valor®, to help promote overall well-being. They also received a Savvy Minerals by Young Living™ Lip Gloss, which for most of them was the first item of makeup they had ever owned. Close to the end of the group's time in Phnom Penh, the students shared an amazing presentation at the Shine Career School, performing a traditional Khmer dance— something they had never done before. They also made an amazing video about the school, and three girls shared how the school has positively impacted their lives.
Before I came here, I had given up on my education for three years. However, since coming here, I have completely changed myself from my previous goals and dreams. Thank you for supporting us and believing in us. Because of you, we can all have our dreams again.
- Ata*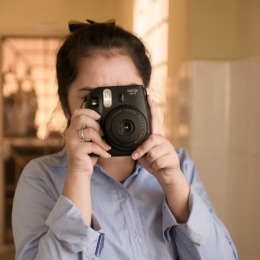 The entire presentation was a testament to what can happen when incredible girls like these are empowered to accomplish their goals. The trafficking survivors at the Shine Career School had missed anywhere from one to five years of school. That's why the Young Living Foundation is fully supporting the Shine Career School with your donations. This school provides the girls with an accelerated education that is recognized by Cambodia's Ministry of Education.
Providing a girl with an education means that she will be healthier, enjoy greater economic opportunities, and have a positive impact on her community.
*Survivor's name was changed to protect her identity.
July 26, 2018