On January 11 the Foundation team stood with Sole Hope staff to celebrate the grand opening of the brand-new D. Gary Young, Young Living Foundation Hope Center. This new building will more than double the capacity of the previous facility, the Sole Hope Outreach House.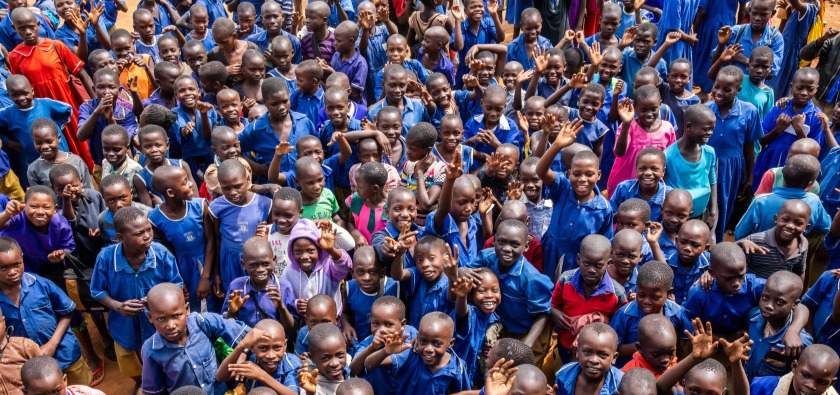 Sole Hope is working daily to empower the people of Uganda to become free of jiggers, tiny but destructive parasitic fleas common in the country. Jiggers live in sand or loose dirt and attach themselves to bare feet, toes, and ankles—causing pain, immobility, and sometimes disfigurement. With the brand-new D. Gary Young, Young Living Foundation Hope Center that opened in January, however, the organization is poised to remove more jiggers, provide shoes to more children, and educate more people about jiggers and how to keep them at bay than ever before.
Sole Hope's original Outreach House had the capacity to treat up to 24 patients at a time. Almost 745 individuals were treated and 80,000 jiggers were removed there in 2018. Now the new Hope Center will allow Sole Hope to more than double its efforts, offering space for 60 patients at a time and employing 36 locals.

"This building is going to restore hope," said Sole Hope Founder Asher Singe at the opening ceremony. "It's going to allow people who never thought they could walk again to be able to run back to their villages, to go to school, to go to work, to take care of their families, and to be part of their communities like they were supposed to be."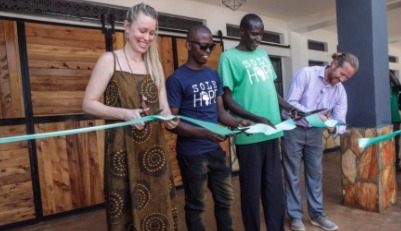 The Hope Center's construction was funded by the Young Living Foundation, and after bringing in a record amount of donations in 2018, the Foundation is also thrilled to announce its commitment to sponsor the first year of operations at the Hope Center.

The Hope Center has been a dream in the making for Sole Hope Founder Asher Singe since 2014. That year Sole Hope didn't have a place for two boys who had over 100 jiggers in their feet and hands, but the team created a room for the boys to sleep in anyway. The pain from the parasites that lodged within their soft tissue prevented them from walking to school and fetching water.
It took multiple days to remove each jigger, and the Sole Hope staff cared for them until they were well enough to go home. Those two boys are now living in the United States and to this day are jigger-free! The Sole Hope team and the Foundation are thrilled for the new Hope Center and the opportunities it offers to create more successes stories like these.
May 8, 2019