How does one gain hope? Surfing the Internet? Maybe, if you know where to look. Watching TV? Not really. Reading an inspiring book? Probably. Doing something positive? More likely. Helping someone else? Definitely.
The Developing Enterprise holiday postcards available in Young Living's 2020 Holiday Gift Guide help you lift others and yourself. The cards come in sets of two: one to keep for yourself to brighten your day and the other to send as a gift to someone you love as a holiday gift telling them that a donation has been made in their name. This is the gift to top all gifts: you're making a difference for others, setting an example, and getting your holiday shopping done—all with just the purchase of a postcard!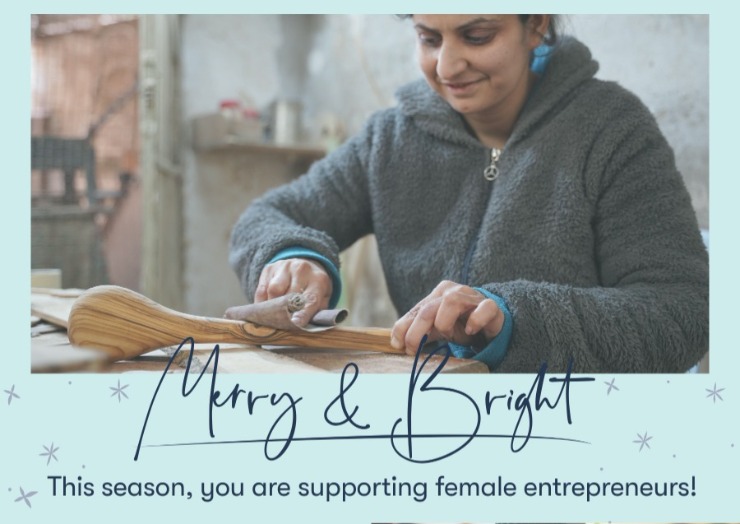 Your purchase of a set of Developing Enterprise cards supports the Young Living Foundation as it supports talented women artisans experiencing economic hardship in areas like the West Bank, India, and the United States. Within our
Developing Enterprise
"pillar," or area of focus, we partner with women's co-ops around the world to improve women's abilities to support their families and help their children thrive.
The Khairenitar Women's Cooperative Centre, located in a remote village in Nepal's Tanahun district, is one of the groups we support. This co-op unites women determined to make a difference in their corner of the world. Although some of them live four to five hours away by foot from their central meeting place, 2,450 of them gather in this building, obtaining small loans to run small income-generation businesses like gardening, beekeeping, pig farming, poultry farming, and merchandise selling. They also borrow money to pay for their children's education and send family members abroad for employment.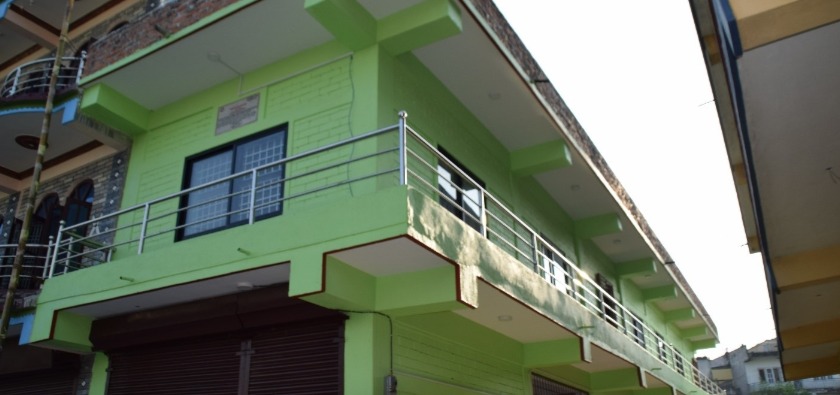 The Young Living Foundation funded a new building that was recently completed and is where they will organize vocational and skills development trainings. With two big conference rooms, two offices, and three rest rooms, this modern facility sets the stage for these women's development and success. They'll use it not only as a gathering place and bank, but also as an income source in and of itself as they rent the facility to other organizations when they're not using it.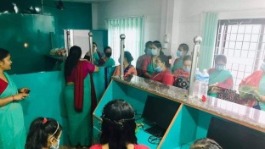 The women of the co-op explore their new bank.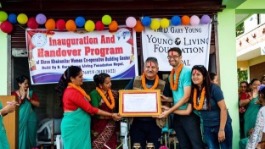 Foundation representatives present a plaque to co-op members.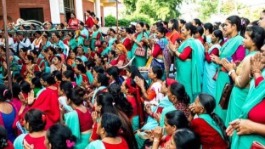 It was standing room only at the opening of the new building.
Before the chairperson of the cooperative was put in touch with the Young Living Foundation, she was not hopeful that they would be able to build this new building, as multiple construction companies had given her assurances that they would work with her but none came through. But now, she says their dreams have come true with their own building.
The Young Living Foundation is helping these women build hope for themselves and their families, one brick, one building at a time. You too can join us in supporting them…a postcard at a time.
November 19, 2020