"We came because we heard we could tear down walls," said a man who called himself Ringo, referring to him and his friends Paul and John. There were, indeed, plenty of walls to be torn down in an old house to be remodeled in American Fork, Utah on a cold day in January 2021. The walls needed to be torn down to make way for a better infrastructure inside the house, a freer way of moving about it. Darren, who didn't mind going by his actual name, came because he was a friend of someone in charge of the project and had experience in remodeling because he'd done that to his own home.
Others came to help with the remodeling project—which was really more of an Extreme Home Makeover, Young Living style—because they worked for Young Living and wanted a hands-on way to help make a difference in the world. The purpose of the makeover was to take a 40-year-old house, gut its interior, transform it into a beautiful, new version of itself, sell it, and donate all the proceeds to Hope for Justice, a Young Living Foundation partner dedicated to ending modern-day slavery around the world.
This, in itself, is monumental, both the fact that Hope for Justice exists because more than 24 million people are held bondage in forced labor and sexual exploitation situations (according to the International Labor Office), and the idea that transforming a house in Utah can help them. Josef Young, son of Young Living co-founder Mary Young, said, in fact, that "only with the Foundation does tearing up a house equal helping people," as he swung a sledgehammer.
More monumental, perhaps, was the coming together of different people with disparate motives to help people they'll probably never meet. In short, they came for unity, even if they didn't realize it. Suffering from a unique kind of isolation and disconnectedness brought on by the rampant COVID-19 virus, civil strife, and various natural disasters, they came together for a common purpose, which could give the rest of us a clue as to how to tackle all of those problems, or at least mitigate their effects.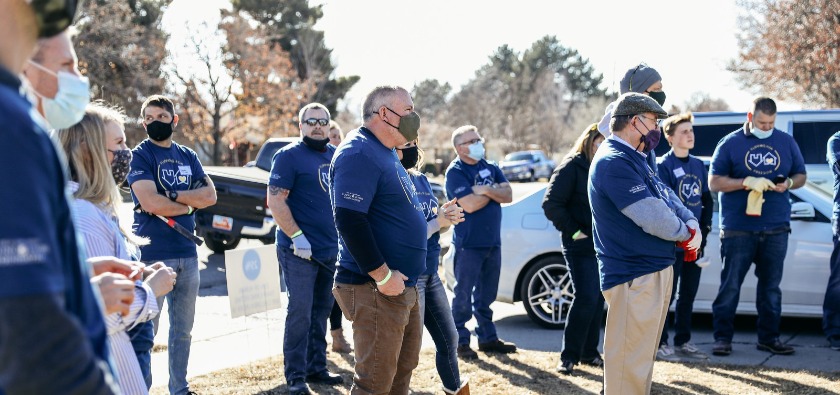 The difference between the best communities and the…worst is not the number of problems they have. All communities face problems. The difference lies in how they deal with problems. In the best communities, key individuals and groups find a way to engage in healthy dialogue.
[And] the first principle of dialogue [is] start with heart. That is, your own heart.
- Kerry Patterson, Joseph Grenny, Ron McMillan, & Al Switzler
Maybe unity starts with looking at oneself and realizing that you're not the only one with problems. Maybe it's fostered when people who do that come together to focus on someone other than themselves.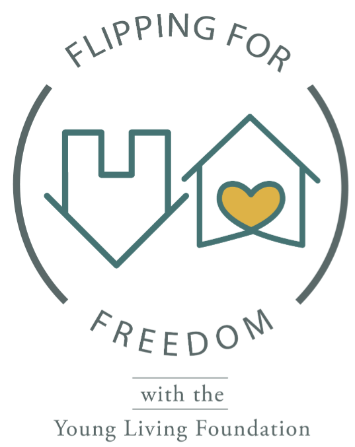 flipping for freedom
The house project—called Flipping for Freedom—kicked off January 15th and will go for approximately six weeks. It's led by Young Living member leaders Bryan and Amanda Cooper, who have "flipped" many houses over the past 10 years. Volunteers with a plethora of motives have already filled up all of the available slots, so any others wishing for a similar hands-on experience, at least with Young Living, will need to wait, but they can act towards unity by learning about Hope for Justice and its mission and impact, sparking dialogue about human trafficking, and attuning their hearts to the purpose of seeking unity, understanding, education, and inspiration.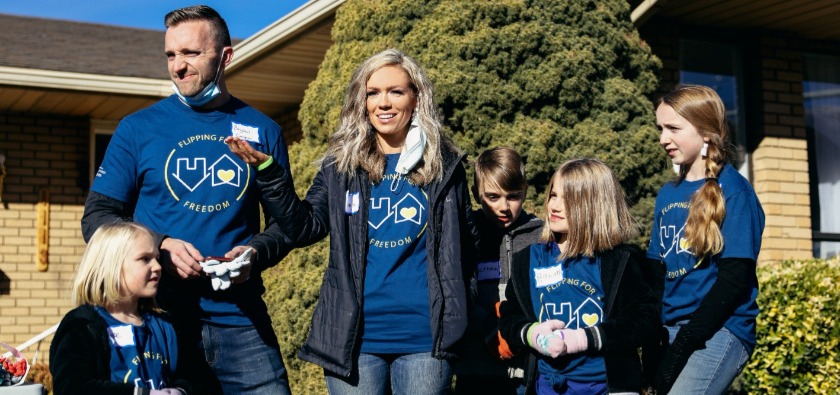 The Foundation, in fact, provides this information about human trafficking, Hope for Justice, and its impact:
Hope for Justice's four main areas of work center around:

Prevention, by establishing trusting relationships in at-risk communities
Rescue, by collaborating with specialized teams and law enforcement to identify victims, build trust, and remove them from exploitation
Restoration, by providing restorative care environments to support survivors as they overcome past traumas and rebuild their lives
Reform, by training professionals to identify and respond to signs of trafficking and campaigning for policy change
Between April 1, 2019 and March 31, 2020, they:

Reintegrated 1,208 children with their families
Reached 102,803 children through outreach, in their restorative "lighthouses," at child wellbeing clubs, and through caregivers
Supported 5,490 women in self-help groups
Trained 20,686 people to spot the signs of modern slavery
As the project kicked off, Bryan Cooper compared the upcoming transformation of the house to the transformation of a child traumatized by sexual exploitation into a person who realizes their own worth and is armed with the desire to get out of the poverty that so often contributes to trafficking in the first place. They are, indeed, freer to move about in the world, ready to tear down walls of ignorance and division. Maybe we, even with our different motives, can join them in that fight. Learn more at younglivingfoundation.org/flippingforfreedom.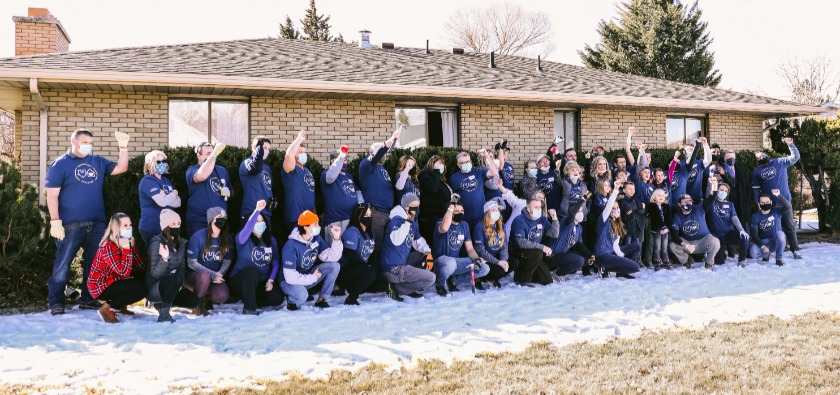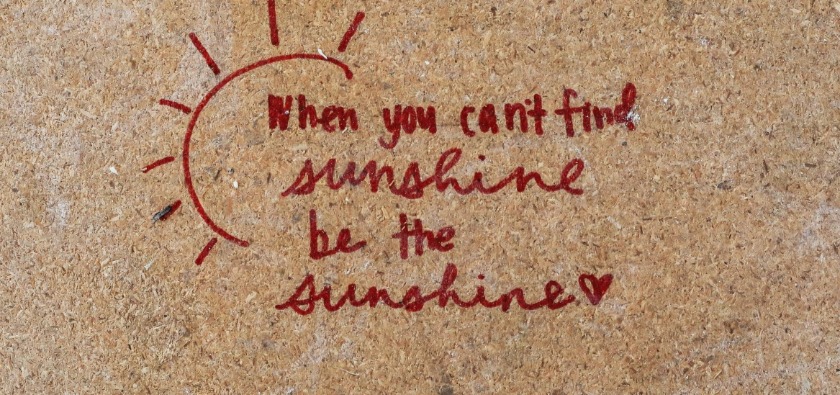 February 2, 2021