Extreme Makeover: Home Edition is back, and better than ever. The HGTV 2020 revival will showcase great stories of families who are dedicated to giving back to their communities, inspired volunteers, and incredible home renovations which take place over the course of just 7 days.
In August, Extreme Makeover: Home Edition drove the bus to Utah to change the lives of two families in the local Ogden area, and Young Living employees had the opportunity to volunteer with the show and work on the renovations.
On Sunday, February 23 at 9 p.m., ET and Sunday, March 15 at 9 p.m.,ET, the episodes featuring the families Young Living helped uplift will air, and we'd love for you to tune in with us!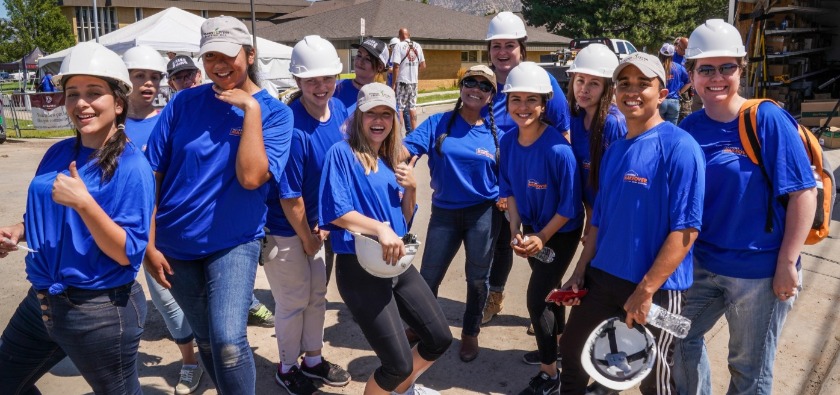 The barobi family
Less than a decade ago, the Barobi family of six endured unthinkable tragedy in their homeland of the Democratic Republic of the Congo. Congo rebels killed Ashraf's parents in his village, and at age 13 at the time, he became the guardian to his three siblings, aged 12,10, and 5. Ashraf led his siblings to safety at a refugee camp in Uganda where on their first day at the camp, they recognized and reunited with his aunt and her young daughter.
Four years ago, the family was granted asylum in the United States and settled into a small but safe apartment in Ogden which had three bedrooms and one bathroom. The reveal of their beautiful new home will take place on February 23 on HGTV, and word is that their reactions will warm your heart.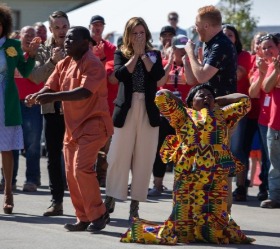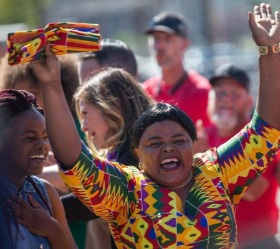 The Mayo Family
In just one week, the worse-for-wear brick house that three generations of women lived in for 17 years was demolished to make way for a new home to rise in its place. In 2016, a tornado struck their neighborhood which left their brick house damaged, and their basement flooded. The ongoing water breaks, flooding, and mold that resulted from the storm was beginning to make conditions in the home difficult, but the family couldn't afford to replace it.
Enter HGTV with a life-changing commitment to rebuild their home stronger and better than they could have dreamed. You won't want to miss this transformation, or the reactions of Kelly, her daughter Michelle, and her granddaughter Haylee on Sunday, March 15!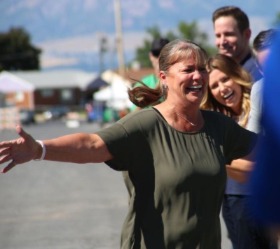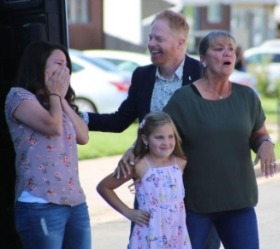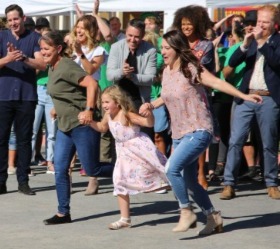 VOLUNTEER EFFORTS
Over the course of two days, 35 Young Living employees contributed 192 hours to the remodels, working with local contractors also donating their time and resources to give back to these two deserving families. Smiles and saws were running at full-force, and everyone who participated had a ton of fun working in the Utah sun.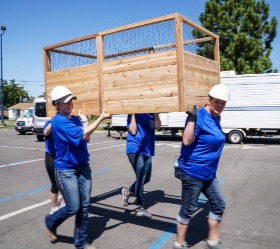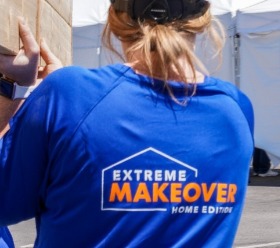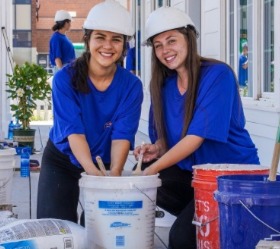 in-kind donations
In addition to volunteer power, Young Living also proudly donated $1,000 worth of Young Living Products and grocery store gift cards to each family as a house-warming gift. Each family received baskets filled with all of our favorite Thieves cleaning and hygiene products, and another loaded with self-care personal products.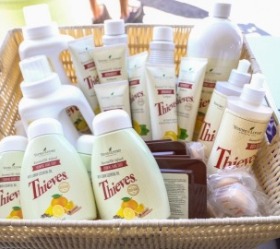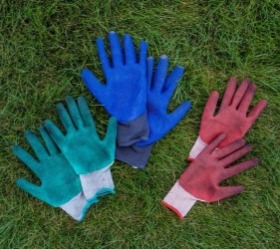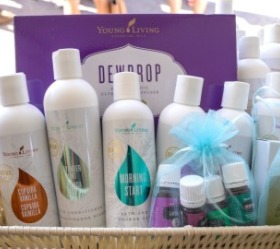 February 13, 2020