Did you know that the sense of smell is one of the first senses humans develop, even before they are born? It's true! Our sense of smell is one of our oldest and most powerful senses. Studies have proven that scents can have a powerful impact on our memories, our feelings, and even our work performance.
As more studies are conducted on the power of scents, more schools are trying to incorporate this research into the classrooms. As attention spans become shorter and shorter, it is imperative for educators to find ways to connect their students to the materials and help them focus to enhance learning. This is why many schools are turning to the benefits offered by essential oils.
Granite School District in Utah is no exception. This district has implemented a "scents-ory" curriculum as a part of their Mindfulness program, which educates children on the advantages of using scents to improve study time, relaxation, and overall health. As more children begin to learn about the powerful benefits of essential oils, it is more important than ever to ensure that the oils they are using are safe and pure!
When we found out that the Granite School District was purchasing oils for their new program from big-box stores, we knew they weren't Seed to Seal quality and realized we could help ensure children are working with 100% pure, therapeutic-grade essential oils. Aside from the risk of contaminants in inexpensive oils found at local mega-stores, the oils the district previously used just didn't last long because the fillers reduced potency, thus requiring higher quantities.
Dozens of Young Living employees volunteered, assembling 500 oil kits for one of Utah's largest school districts. Each kit included Basil, Copaiba, Orange, Thyme, and Stress-Away. That's a total of 2,500 oils! We donated these oils to the Granite Education Foundation, a non-profit serving the district and its 68,000 students.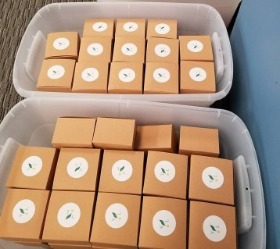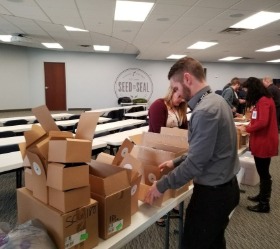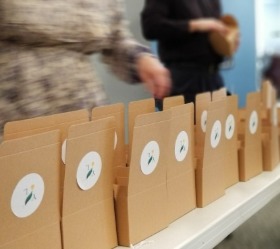 Some of the schools teach the "scents-ory" program in every classroom while others implement the curriculum with select groups of students. Regardless, the students who engage with the oils discuss how the oils make them feel and what memories the scents evoke.
It is beautiful to see how Young Living's oils have brought the diverse student base within the Granite School District (over 160 different languages are spoken by students in the district) together to learn, grow, and flourish.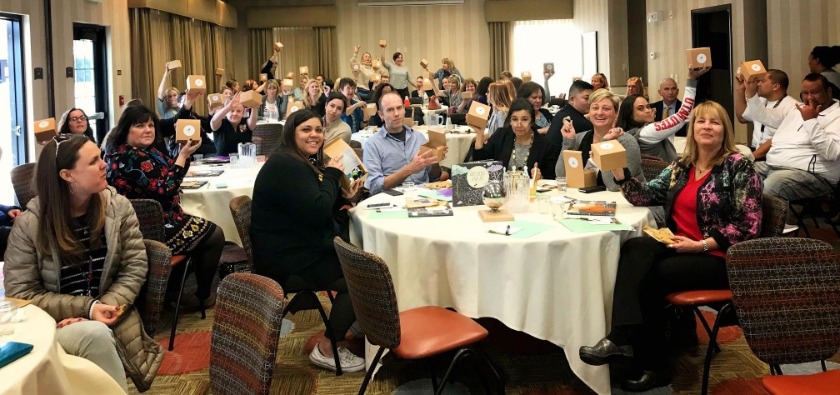 July 25, 2018