---
Some may see the state of our global education efforts as in crisis.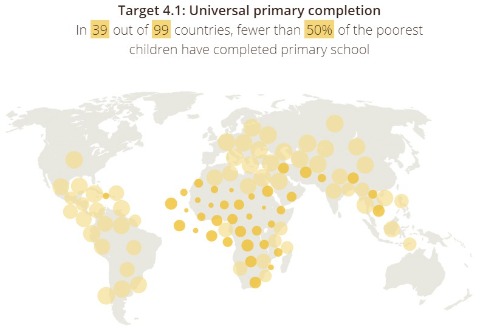 That same organization's Institute for statistics estimates that about 258 million children and youth weren't attending school at all in 2018. That means that 59 million children of primary school age, 62 million of lower secondary school age and 138 million of upper secondary age were missing out on opportunities to end generational poverty cycles. And it's only gotten worse since COVID-19 began.
We, however, see that as an opportunity.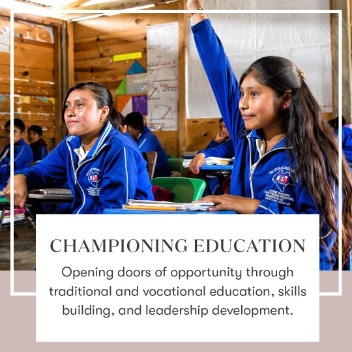 We envision a future where youth the world over are empowered to get the educations they need to improve their lives and the lives of their family and community members.

We do that by supporting or wholly sponsoring education nonprofits around the world who fight on the front lines of hope. We provide funding to schools, increase access to education, support leadership development, enhance skills training, and fund higher education scholarships.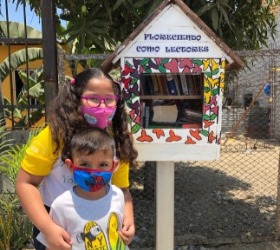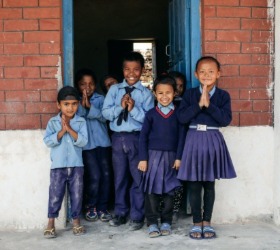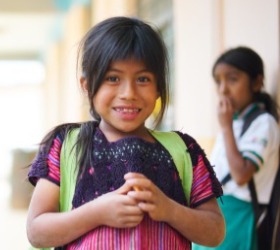 But we can't do it alone.
You can help us improve education access simply by purchasing a set of Champion Education postcards.
Available in the Young Living 2020 Holiday Gift Guide, these postcards not only warm hearts with the inspiring pictures of students supported by the Young Living Foundation, but they can also help you make a better and more meaningful Christmas for others.
With the donation purchase of a set, you get two postcards: one to keep for yourself to lift you up and one to send as a gift to someone you love.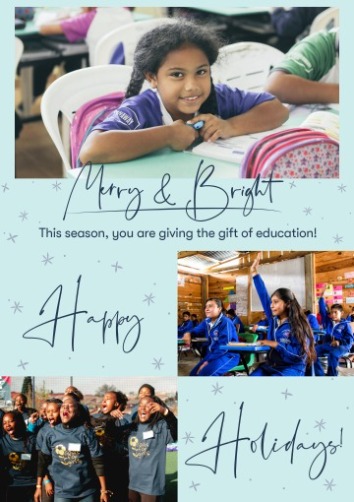 What kind of support does your holiday postcard help provide? The kind that makes it possible for 15-year-old Esmeralda del Carmen Hernández to attend the School of Commerce and Administration in San Cristóbal de las Casas in Chiapas, Mexico.
Chiapas is the most rural and poorest region of Mexico, and her family struggles to put food on the table. Her situation changed, she said, the moment she heard about the scholarships offered through our Escalera partner in that country.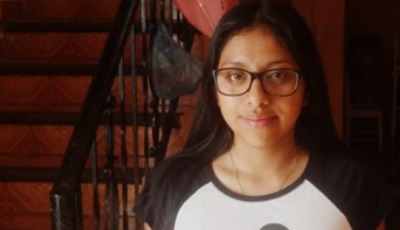 "Escalera opened a door for me to continue studying in high school, because with that scholarship I paid the registration and material expenses," she explained. Her virtual classes began on September 21, 2020, and, although she was nervous because she had no internet devices at her house, she found a cybercafé near her house to receive the classes.
Although I never I imagined studying this way,
I'm going to do it because it's part of my dreams."
- Esmeralda del Carmen Hernández
November 17, 2020