July 2019 was one for the books as Young Living celebrated International Essential Oils Day and hosted the annual International Grand Convention. Between the two events, over $1.5 million was raised in support of The D. Gary Young, Young Living Foundation's partners and projects.
International Essential Oils Day
On July 11, we celebrated the second International Essential Oils Day, a day established by Young Living to honor the benefits that essential oils provide to humanity and to celebrate the visionary that pioneered the modern-day essential oils movement, Young Living Founder D. Gary Gary Young. 5% of all sales on this day, totaling $250,000, were donated to the Young Living Foundation in support of the new Leadership Endowment.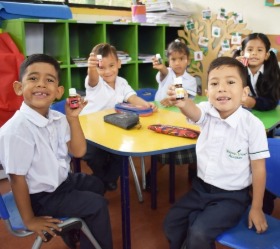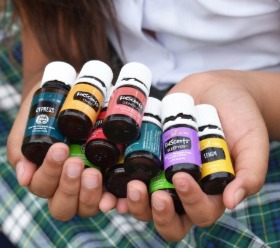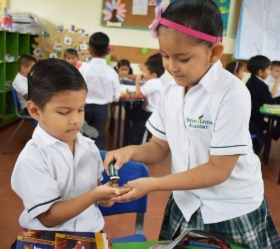 Students at the Young Living Academy also joined in the celebration. Each student brought their favorite Young Living essential oil to school to share with their classmates and celebrated Gary's memory and legacy.
International Grand Convention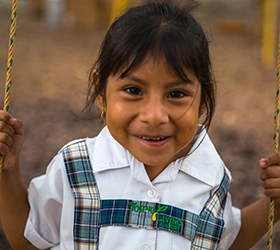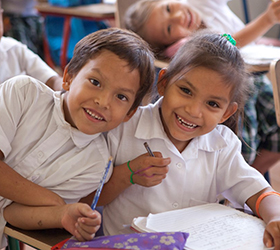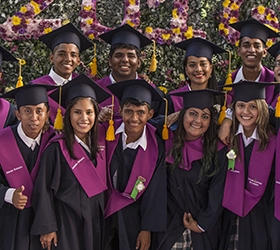 The 2019 International Grand Convention was a huge success as Young Living celebrated its 25th anniversary and The D. Gary Young, Young Living Foundation celebrated 10 years of empowering individuals in need. Following in the 2018 convention's footsteps was no easy feat, but your record-breaking contributions of $1.3 million will allow us to empower more lives than ever before.
Run for a Cause
Members put the fun in fundraising, supporting the Young Living Foundation by participating in the various Foundation activities offered at the convention, including the annual Run for a Cause. Approximately 4,000 members sacrificed sleeping in on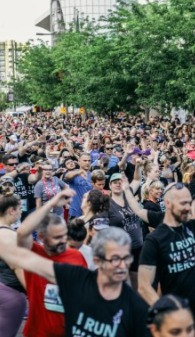 Saturday to join us for a superhero-themed 5K and 5K relay race. Runners daring enough to dress to the theme added an element of surprise to the typical downtown landscape of Salt Lake City.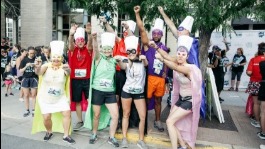 This team of Young Living Essential Oils took home the best team costume award.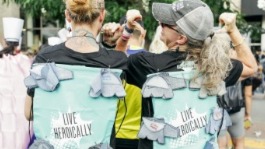 Showing some love to partner Sole Hope, adorning their bags with shoe pattern cutouts.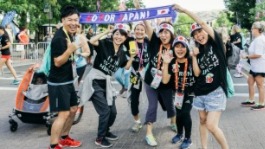 Young Living members from Japan ran together to represent their country.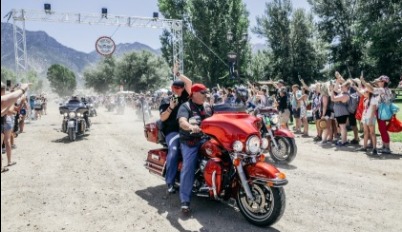 Ride for a Reason
Six incredible vehicles were donated by generous Young Living members, and brought in an astonishing $363,090. Congratulations to the following winners: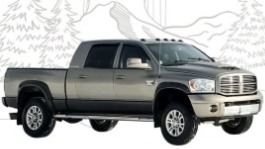 Gary Young's restored Dodge Ram 3500 Laramie Edition: Kathy and Chip Kouwe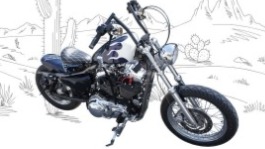 2004 fully-customized Harley-Davidson Sportster: Kathy and Chip Kouwe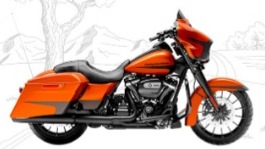 2019 Harley-Davidson Street Glide Special: Randy and Robyn Murrah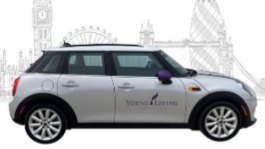 2017 Mini Cooper: Darren and Sera Johnson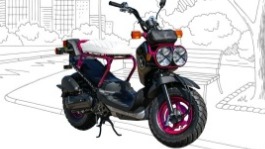 Savvy Minerals branded Honda Ruckus scooter: Joy Trunk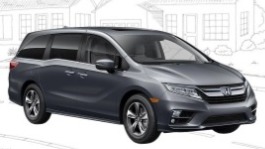 2019 Honda Odyssey Touring: Melissa Stoltzfus
Cut It Or
Keep It
By a narrow margin, members voted for former Young Living Foundation Executive Director Greg Larsen to buzz his head and donate his locks to an organization that fashions wigs for children in need.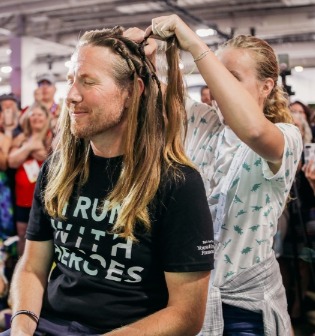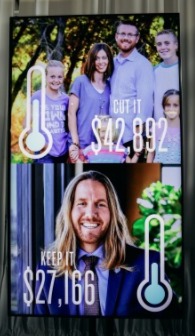 After an intense bidding war involving Young Living members and executives, a total of $115,000 was raised through Cut It or Keep It, and funds will support Wigs for Kids, the Barefoot Servant Scholarship, and the five key partnerships and projects the Foundation supports.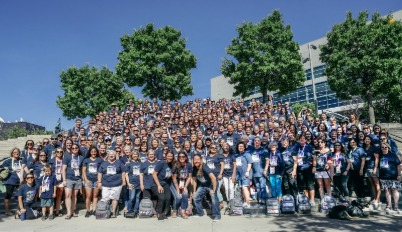 T-Shirt Flash Mob
Hundreds of members convened outside Vivint Smart Home Arena sporting their Gary's Legacy shirts designed by member Whitney Scott. Her t-shirt fundraiser and flash mob raised over $20,000 for the Foundation for the second year in a row!
We are so grateful for the generosity of our members who were able to make the 2019 International Grand Convention such a success. Thanks to your support, we are one step closer to achieving our 5×5 Pledge goal of empowering over 1 million individuals around the world by 2023. Thank you for contributing to making Gary's dream for his Foundation a reality!
November 25, 2019