On July 11, we celebrated the second International Essential Oils Day, a day established by Young Living to honor the benefits that essential oils provide to humanity and to celebrate the visionary that pioneered the modern-day essential oils movement, Young Living Founder D. Gary Young.
Gary founded Young Living 25 years ago to provide health and wellness opportunities to families around the world, but he also believed in purpose over profit, which ultimately resulted in the establishment of The D. Gary Young, Young Living Foundation in 2009.
The Young Living Foundation's flagship project is the Young Living Academy, located in Chongón, Ecuador. On a trip to scout and establish farmland, Gary watched as 42 children of varying ages ran around a worn-out school building and his servant heart took over. He became inspired to create a world-class school in the heart of Chongón that would empower these young minds to prosper and develop into the future leaders of their families, community, and country.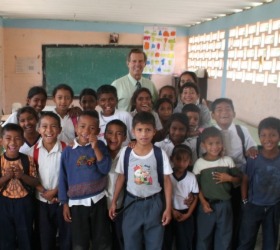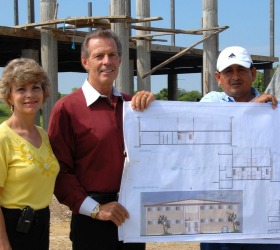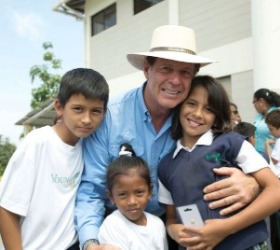 Ten years later, continuing Gary's vision of empowering the future leaders of Ecuador, the D. Gary Young Leadership Endowment was established. While 100 percent of students at the Academy are reaching graduation, many of them dream to further progress their education by attending university or trade school, but financial hardships all too often hold them back. This new endowment fund, powered by the generosity of Young Living members, is helping these bright students overcome this barrier by offering scholarship opportunities.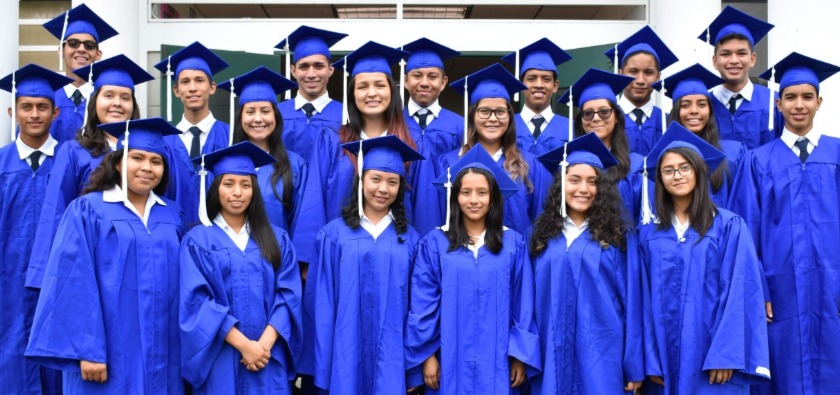 For the first time, students in the 2019 graduating class had the opportunity to apply for a scholarship to cover up to 85 percent of higher education costs, reducing the financial burden on their families and allowing them to chase their dreams. We are thrilled to announce that two of our recent graduates, Ariana Barceló and Johan Álava, applied for and were awarded scholarship support and are currently attending well-known universities in Ecuador!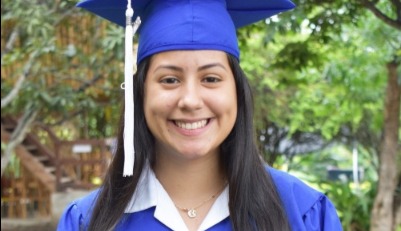 Ariana Barcelo
At age 12, Ariana and her three sisters left their home in Caracas, Venezuela with their mother Kathy to escape a failing and turbulent marriage and to have a fresh start in Kathy's hometown of Duran, Ecuador.

Despite the hardships they faced throughout the long 4-day bus journey, they finally reached Duran, where they stayed with their aunt and nine other family members for nearly a year. During this time, Ariana couldn't attend school, staying home to take care of her little sister Allison while her mom sought employment to support their family.
After two missed years of school, Ariana picked up where she left off entering the 7th grade. She had to leave the house at 5 a.m. every day to endure an exhausting 4-hour bus ride to a halfway decent school in the area. Finally, her mom landed a good job just outside of Guayaquil and the family moved once more.
Ariana's new school gravely concerned her mother. The school battled gang issues and absentee educators. On those days, the students would just sit in the classroom with nothing to do. Luckily, Kathy's new boss was familiar with Young Living, and told her that if she wanted to save her daughters, she should enroll them into the Young Living Academy. Kathy took her advice and submitted applications for each of her children.
Ariana didn't pass the entrance exam for the Academy on the first go. She spent that summer studying as much as she could to be ready for the next exam. Her hard work paid off as she was accepted into the Academy at the beginning of the 2014-2015 school year.
Ariana immediately fell in love with everything about the Academy, especially the atmosphere and the family environment created by the teachers who care about their students far beyond the classroom and homework assignments. A few years later, Ariana was preparing for graduation but was met with anguish.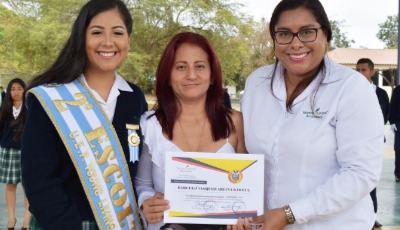 She had been applying to attend a university and while one of them accepted her, she was only able to obtain a partial scholarship. Her family just could not financially provide the remaining tuition, let alone books and transportation to and from school. Ariana felt that her dream of attending a university to pursue a degree in marketing would, at the least, must wait. Or, at the worst, die.
Staring into a void and once again facing an unknown future, Ariana was extremely grateful when we announced the Endowment fund and that the 2019 graduates would be the first graduating class offered the scholarships! She was so emotional as the cloud over her future and dreams lifted.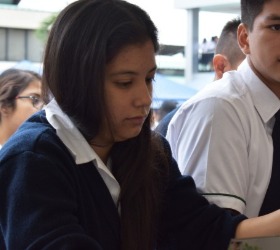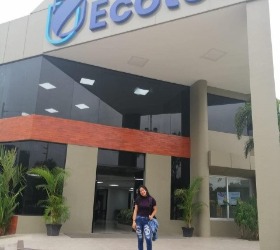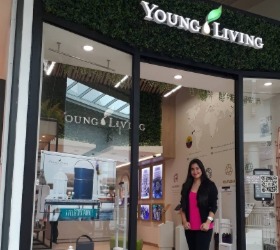 Since receiving her scholarship, Ariana started attending Ecotec University and has secured a job at the Young Living Experience Center in Guayaquil! "I am very happy to begin this new journey. I am also afraid, but the fear does not stop me! I want to thank the Young Living Foundation and Young Living Academy for this great opportunity. They do not know how grateful I am. My mission in life is not merely to survive, but to thrive, and to do it with passion, compassion, humor, and style."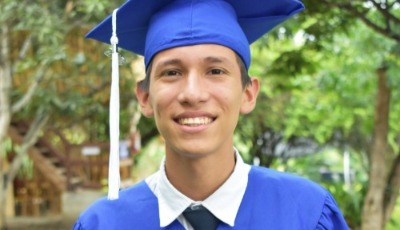 Johan Álava
Before his acceptance into the Young Living Academy in 10th grade, Johan Álava was attending a public school in Guayaquil. When his father was offered a job at a farm in Chongón, Johan's family relocated which meant it was time to find a new school.
Not long after applying to attend the Academy, both Johan and his brother Luis were accepted! Johan had always been a creative and artistic child and was excited to see what the Academy had to offer in the arts, a subject not offered at his previous school. Soon, he started to learn formal drawing techniques and his skills inevitably improved. In 2016 he participated in the Academy's art contest, where Johan's artwork won and his design was stamped on official Young Living Foundation shirts that were sold at that year's International Grand Convention all the way in Salt Lake City, Utah.
A few years later, in 2019, Johan received his high school diploma with one of the highest GPA's in his class! Because of his hard work in school, he was offered a 20% scholarship at the Digital Arts Institute of Guayaquil in the Graphic Design program. In order to enroll in school, Johan needed a bit more financial assistance and seized the opportunity to apply for aid through the D. Gary Young Leadership Endowment. His academic merit and ambitious demeanor secured him 61 percent of the costs, leaving his family with a very manageable 19 percent of total tuition costs.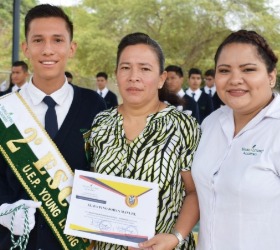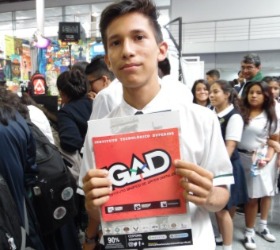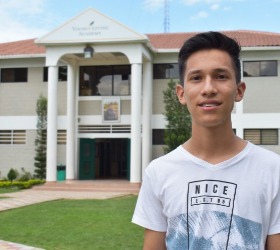 This makes his parents very happy and proud because when they were young, they were unable to pursue their higher education goals due to their parents' financial hardships. They are thankful every day that Johan did not have to repeat this pattern and has the opportunity to chase his dream of becoming an expert in designing car prototypes. As Johan's limitations gradually fade away, his expectations grow closer to reality every day. Johan has a great sense of humor, and despite the fact that his life has not always been easy, his positive attitude helps propel him forward, always.
September 3, 2019