Life in the Tanahun district of Nepal can be difficult for single mothers struggling to find work.
Saraswati and Parbati understand the hardships all too well. Both were victims of domestic violence, and they've been left to support their young children on their own. This often means working long days in a small agriculture field—if work was available.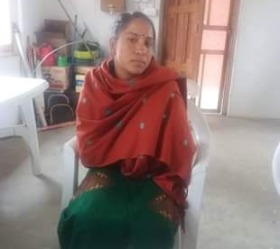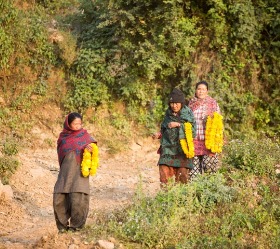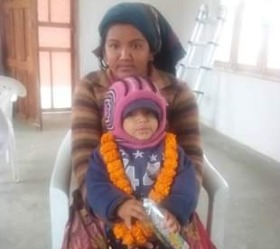 After a long day of work, Saraswati and Parbati would trade their earnings for a few kilograms of rice, allowing them to feed their children. Some weeks were unbearably difficult to pay tuition for their children's education or school uniforms. During these days, both women found themselves eating half a meal for lunch in order to have the other half for dinner, sacrificing what they could for their children to receive a good education.
Feelings of despair transitioned into feelings of hope when the women learned that The D. Gary Young, Young Living Foundation had pledged to begin restoration and expansion efforts on the school that their daughters attend together. Shortly after, the Foundation began hiring workers to help with the construction projects. The women eagerly agreed and are now working alongside 28 other individuals in the community who are earning a fair wage.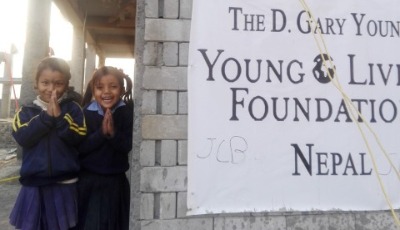 Now, Saraswati and Parbati are advancing towards their goals! Because of the financial stability provided through the construction opportunity, the women no longer have to worry about putting food on their table. Because they are generating consistent income, they are not only able to purchase staples such as rice by the bag but have also earned the shopkeeper's trust who allows them to purchase goods on credit.
The women look forward to using their surplus income to enter a local co-op where they will have abundant opportunities to learn and practice a trade with the opportunity to grow and scale their own small business, something they have dreamed of starting together. The cooperative provides training on raising and selling livestock, sewing, agriculture, and other necessary business skills.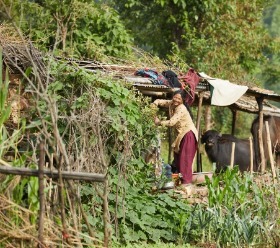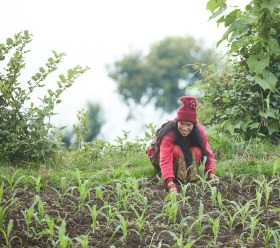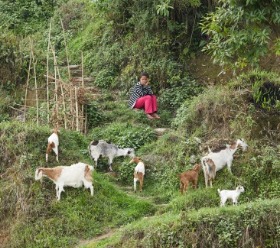 Once women like Saraswati and Parbati are able to generate consistent income through their trades, they can then apply for outside funding through a financial institution, an opportunity that would have never been available to them previously.
February 13, 2019