In September 2017, a violent earthquake rattled the city of Puebla, Mexico, and surrounding areas, injuring over 6,000 individuals and decimating structures from homes to businesses. Young Living Founder, D. Gary Young, sprung to action, dispatching aircraft and trucks full of aid products and implementing a team to assess the long-term needs of the communities affected.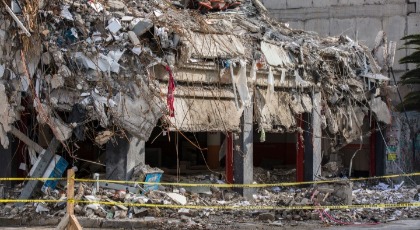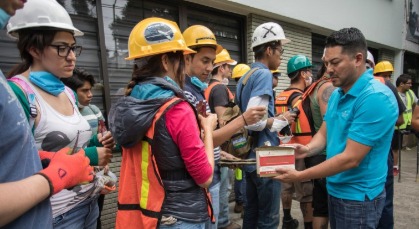 This devastating earthquake rendered families homeless and forced them to seek shelter with relatives or build emergency temporary shelters with severely limited resources. Families such as the Flores clan sought refuge with relatives and found that their accommodations were bursting at the seams with over 10 individuals living in one 2-bedroom home. However, the Flores family believed this to be their only option as rebuilding their home seemed like an insurmountable task.
The Flores family earns income by making and selling handwoven baskets. Once the baskets are woven, family members travel from market to market, competing with other vendors, to sell their baskets for $1-$2 each. To rebuild their home, given that one brick costs approximately 50 cents and one home is comprised of approximately 3,000 bricks in addition to other materials, the family realized that they would need to sell over 1,500 baskets to make this possible. Such a feat would take years, even if they doubled their monthly basket sales and could dedicate 100 percent of their profits to their rebuild efforts.
The D. Gary Young, Young Living Foundation understood the Flores's need and many other families in their community and chose to partner with Techo, an organization supporting efforts to provide displaced families with dependable shelter as they find long-term solutions.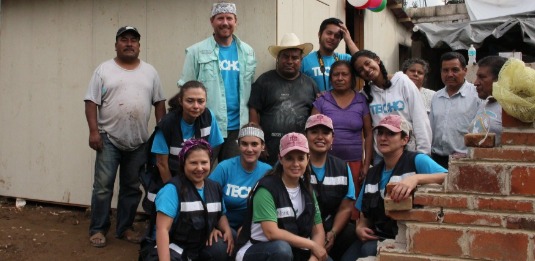 Techo is an established Latin American non-profit that focuses on finding sustainable solutions to the problems that families living in extreme poverty in their local communities face every day.
The Young Living Foundation, Young Living Mexico, and Techo gathered an incredible team of Foundation employees, Young Living Mexico staff members, 30 native Young Living members, and countless Techo volunteers to assist in the efforts to build dependable temporary housing for 8 families in the area. These shelters would stand strong against the frequently fierce elements of this region.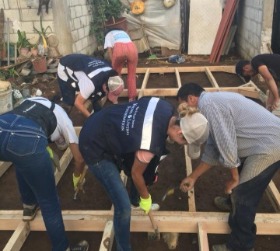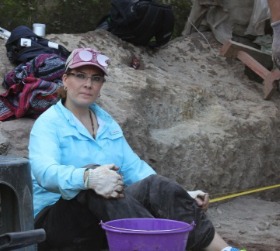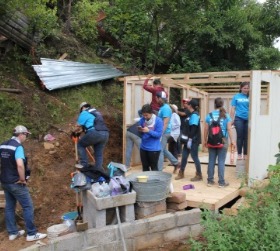 The 8 families that received aid, including the Flores family, are not quite out of the woods yet, but they've been provided with the space they need to reach their final destinations. Their new homes are designed to provide sanctuary for up to 8 years, allowing families the time to gather resources to build their forever homes.
October 1, 2018