You could feel the love and admiration for Young Living Founder D. Gary Young as the community of Chongón, Ecuador, gathered together to celebrate his life on Sunday, May 20. 2018, shortly after he passed away. People young and old made their way to the Young Living Academy to remember a man who changed so many lives— particularly the lives of children, whose futures he impacted forever when he provided them with an education.
Gary collaborated with the local community to build the Young Living Academy in 2009, creating a school of seven teachers and 42 students, which rapidly grew to 83. Now more than 350 students attend. During the celebration, multiple students and those who helped build the Academy shared ways in which the school and Gary himself had impacted their lives.
The program began with words from Andrea Ollague, who helped Gary start the Academy. She recalled her interview process and the fact that Gary was so concerned with making an impact on the community—never talking about the size of Young Living.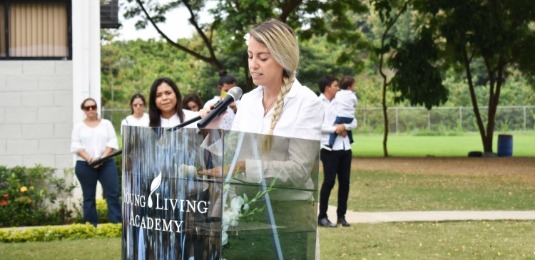 Two students who have been part of the school since it opened shared the ways in which Gary was viewed as a father figure and how grateful they are for their education and the beautiful school they study in. They also remarked on the fact that Gary provided jobs for them on the farm.
The economic impact of the farm did not go unnoticed, and community members' overwhelming gratitude continually returned to the fact that Gary built a school and cared for the children in the community when he did not have to.
He saw a need and gave them more than anyone thought possible. Not for a profit, but simply to help them have a better life.
- Michelle Inchiglema, Assistant Program Manager
"Children were desperately in need of an education, so he built a school. Some were homeless, and he gave them homes. They were hungry, and he gave them food. But most importantly, he gave them love. Whenever Gary would go to the school, the kids would come running to greet and hug him."
Dylan Santana, a fifth-grader at the Academy said, "I'm thankful for Gary Young, who has a sincere heart and showed us that the most important thing is to love one another and to give everyone unconditional love. With his sweet smile, he won everyone's hearts. Today we are sad for him leaving, but his legacy stays with us. Beyond being grateful, I promise to fulfill his dream and will work hard to become a future leader of Ecuador. Today we are not saying a goodbye, we are saying see you later."
To commemorate the impact Gary had on the school and the community, they planted a Ceibo tree at the end of the event, representing the tree of life. Students from the school wrote promises about completing school and creating better futures on paper that was folded into origami doves and hung from the tree.
See the powerful commemorative event in photos and feel like you were there by visiting this album.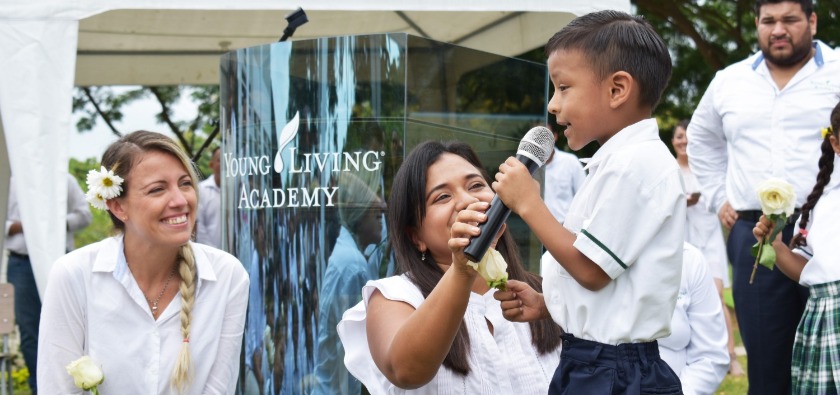 July 25, 2018