The spirit of giving is alive and well as we head towards the holidays, and the 2020 Young Living Holiday Gift Guide really helps put the reason in the season. Throughout this year's catalog you'll find six items handcrafted with love by female artisans around the world. That means this year, these gorgeous giftables allow you to give in more ways than one.
The D. Gary Young, Young Living Foundation, under its Developing Enterprise pillar, empowers women facing economic hardships throughout the world by investing in small business and fair-trade enterprises. These women work hard to break the generational cycle of poverty for their children, families, and communities by crafting beautiful, unique gifts by hand. Buying these gifts through Young Living not only supports them but also boosts your gift-giving mojo!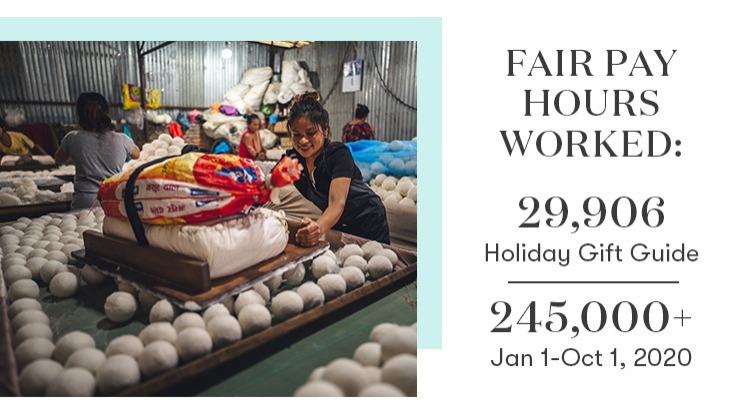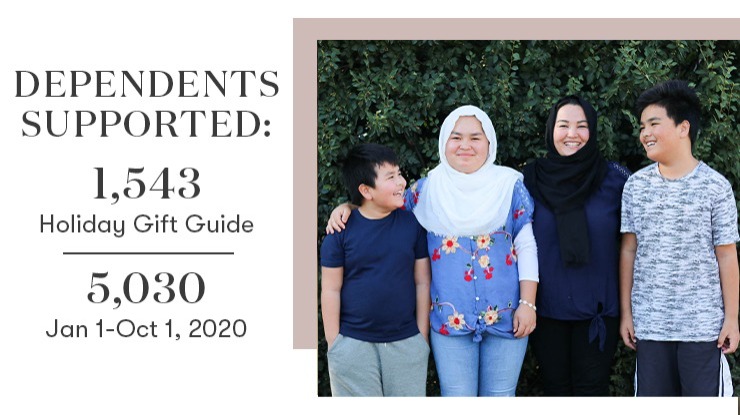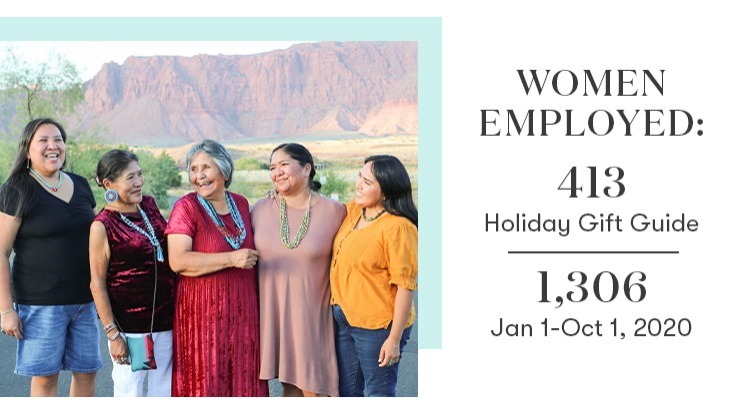 Join us as we explore these items, the women who made them, and how your purchases this holiday season impact these impressive and resilient craftswomen.
Olive Wood Giving Grove Collection
Complement your favorite room's décor or make a perfect centerpiece with these timeless olive wood trees. Olive woodworking is an ancient craft that has been passed down from parents to children for decades throughout Bethlehem, and the olive trees these pieces come from are sustainably sourced.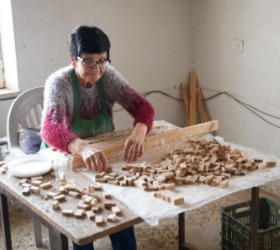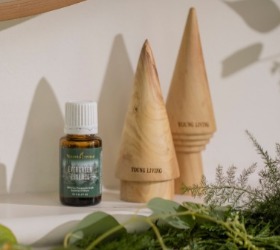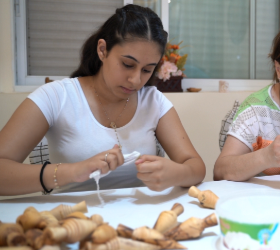 In an area so often plagued by sociopolitical instability, families in Bethlehem are being forced to leave their homes to find jobs and escape growing restrictions on their freedoms. For the dozens of family-owned workshops we work with, these olive wood crafts enable them to remain in their homeland and provide for their children.
The matriarch of one such family-owned workshop is Evon, who is known in her hometown as "the mother of peace" despite a life of hardship in the heart of Bethlehem. When she lost her 16-year-old son to violence during a time of civil unrest in the 1990s, Evon chose to focus her energy on providing a better life for her six daughters.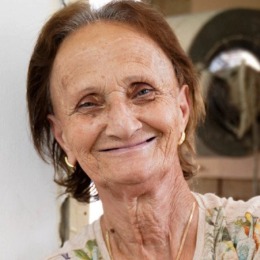 Evon and her husband built an olive wood workshop that generated enough income for them to send their daughters to school so they can break the cycle of poverty. The Holy Land Handicraft Cooperative Society, which helped connect Evon's workshop to the Young Living market as a part of this year's Holiday Gift Guide, works to heal the extreme sociopolitical divide in the region, providing a lifeline for families seeking economic security.
---
Drops of Joy Diffuser Earrings Collection
These ornate, handmade earrings celebrate a proud cultural tradition in India. With a terracotta diffusing bead and stylish tassel centered inside of a lightweight brass ring, these earrings make a lovely complement to any outfit and allow you to wear your favorite Young Living essential oils with you throughout the day.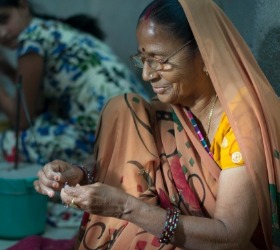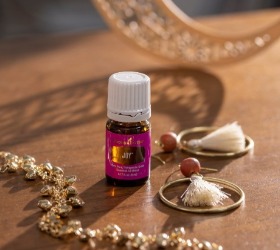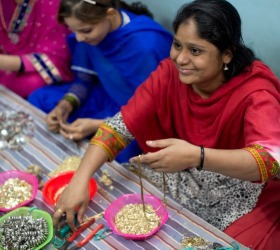 A group of 80 women in Old Delhi learned the art of delicately bending, etching, beading, and polishing sustainably-sourced stones, glass, and upcycled materials into beautiful jewelry from their ancestors. These women have been empowered by the fair-trade work and community investment provided by you through Young Living.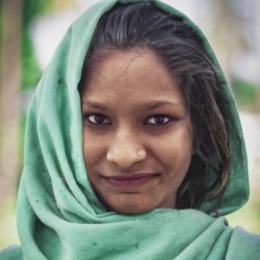 Sana and her three sisters are the daughters of a traditional jewelry-making family. Watching her parents struggle to promote their jewelry business, she applied her basic literacy and internet skills to messaging companies who promoted artisan items.
Since becoming connected to Young Living, her family's entire artisan group has been revived by access to our markets and the ability to bring their traditional craft to the modern world. Spending the income she's earned to continue her education, Sana has become the first young woman in her community to go to college!
---
Southwest Sterling Silver Jewelry
The Southwest Sterling Silver Diffuser Bracelet and its matching Southwest Sterling Silver Necklace make perfect gifts that give back to women of the Navajo Nation. Imagine giving the gift of dazzling silver complemented by eye-catching turquoise-frosted amazonite stones, framed by the beauty of your generosity.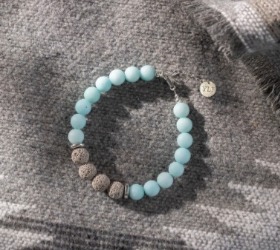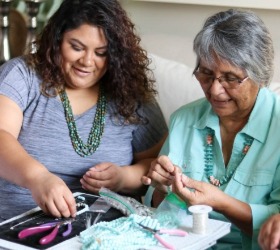 By purchasing these pieces of jewelry, you're empowering Navajo women in Utah and Arizona to preserve their ancestral craft and break down barriers to employment. With their deep cultural value of communal care, many of these women are the providers for not only their children, but also for aging parents, grandchildren, and other family members in need.
One of those women, Sheila, 53, is proud of how far she has come in her two years of sobriety, with the wisdom and strength found from overcoming years of addiction and domestic abuse. Growing up as one of ten children in her family, Sheila watched her parents struggle to make ends meet.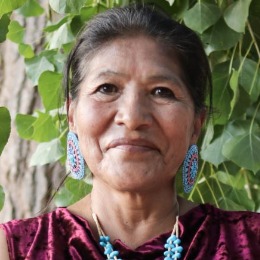 As a teenager, she turned to alcohol to cope with the turbulence of her home life, and that coping mechanism spiraled into a decades-long addiction. Since overcoming her addiction, however, Sheila has reconnected with her family's traditions, collaborating with family and tribe members to form the native artisan group Sáanii Dahayóóígíí, which truly embodies its meaning of Women of Strength.
---
Nepalese Wool Dryer Balls Collection
From the organic, dye-free wool dryer balls to the 100-percent-cotton carrying bag, these laundry-day essentials were sustainably made every step of the way. They'll help you spend less time in the laundry room and more time easily infusing your laundry, drawers, and closets with the sweet smell of your favorite Young Living essential oils.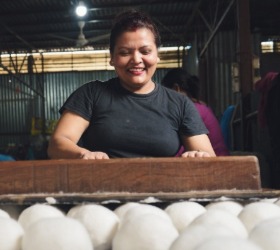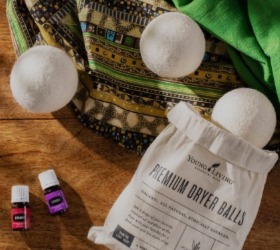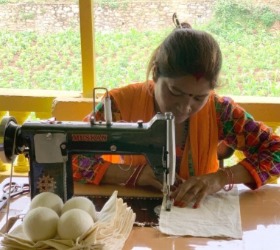 Women in Nepal crafted these dryer balls, working safely and for above-average salaries and benefits. Their workshop supports single mothers, widows, and women with husbands working abroad, letting them bring their children to work so they can earn income and care for their families.
Women protected by Raksha Nepal's women shelter and rehabilitation program sewed the nifty cotton bags that the dryer balls come "pre-wrapped" in. Raksha provides hope and healing for women freed from exploitation and human trafficking by connecting survivors to skills-based training, pursuing legislative action against traffickers, and creating awareness and prevention against sex crimes in Nepal.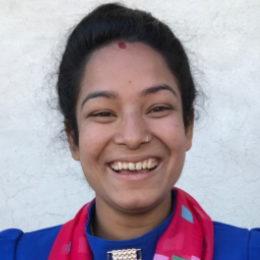 One of those women, Muna, was rescued from trafficking and taken in by Raksha where she received therapy, medical care, and education. Since her rescue, Muna has completed school, vocational training in sewing.
Muna is also a vital part of Raksha's leadership team, becoming a voice for girls like her who have been exploited and helping them through the rehabilitation process.
---
Once Upon a Farm Collection
The pendant charms featured in the 2020 farm-themed advent calendar that becomes available in November were crafted to represent the elements that make each of our farms so special. Each charm features a botanical harvested at one of our farms around the world that are distilled into some of your favorite Young Living essential oils and products.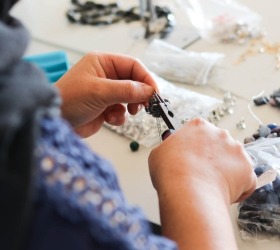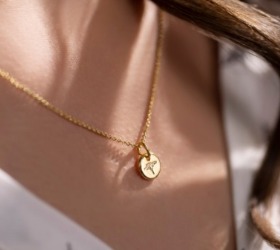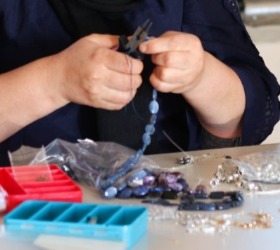 The 40 women who created those charms have fled conflict, abuse, and persecution all around the world and found freedom in the United States. They started Free Women, a cooperative providing sustainable work to women and mothers who are building a new life for themselves and their children.
Born in Afghanistan, Hanifa, the leader of Free Women, relocated with her children to the United States to escape a loveless marriage she was forced into as a child, and the domestic abuse that followed. After years of working and saving in the United States, Hanifa has purchased a home for her family and looks forward to helping other women actualize their dreams with the money she has earned from this project.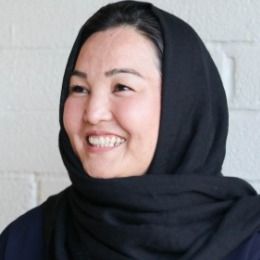 Hanifa is working towards starting her own sewing company, which will employ refugee women like herself who are seeking financial independence and autonomy over their lives. Through her example, she wants to spread awareness about the invaluable roles of women and their leadership abilities.
---
Holiday Postcards
Looking to send a little holiday cheer by mail this year? Check out our holiday postcards and give a card that cares about communities. With each purchase, you will receive two cards—one to keep for yourself and one to send as a gift to someone you love, sharing the love and informing them that you made a donation to the Foundation on their behalf.
The best part?
One hundred percent of your postcard purchase will support the Foundation pillar of your choosing!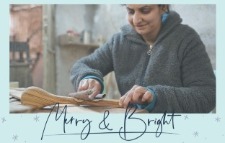 With your Developing Enterprise donation, you will support the efforts of women—like the many who handcrafted artisan items for this Holiday Gift Guide—living in vulnerable conditions around the world.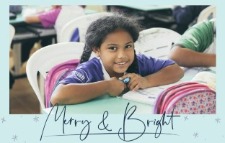 Purchase the Championing Education set and give the very best gift: a quality education that will help underprivileged youth break the cycle of generational poverty.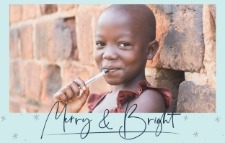 Through the Ending Exploitation postcards, you'll help a survivor feel safe as they begin their journey of healing, recovery, and ultimately, reunification with their family after being trafficked.
---
Your purchase this holiday season truly can make a world of difference in the lives of women in need around the world.
Shop the full 2020 Holiday Gift Guide by and learn more about our Developing Enterprise initiatives by clicking the buttons below!
October 17, 2020