The 2020 Young Living Virtual International Grand Convention was certainly one for the books as we announced the exciting new direction and initiatives that will guide our next decade of empowerment.
We'd also like to extend our incredible gratitude to everyone who helped us raise over $1,271,107.23 throughout the event!
Here's a recap of the big announcements and initiatives fueled by your continued support:
---
NEW MISSION
TO PROTECT AND EMPOWER OUR WORLD'S YOUNG.
---
THREE KEY PILLARS OF FOCUS
CHAMPION EDUCATION END EXPLOITATION DEVELOP ENTERPRISE
---
CHAMPION EDUCATION
Opening doors of opportunity through traditional and vocational education, skills building, and leadership development.
Under this pillar, we will focus on five key approaches: 1) providing funding to schools; 2) increasing access to education; 3) supporting leadership development; 4) enhancing skills training; and 5) funding higher education.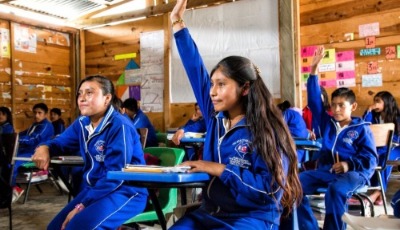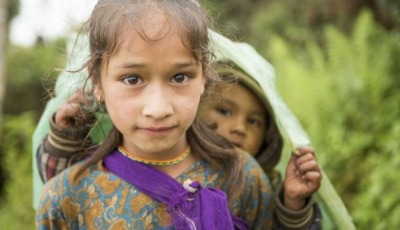 END EXPLOITATION
Protecting the vulnerable from losing their freedoms to abuse and human trafficking.
For the past four years, we've helped accelerate Hope for Justice's efforts to put an end to exploitation in our generation, and each year, we have increased our support in this fight. Read more below.
DEVELOP ENTERPRISE
Empowering women worldwide to break the generational cycle of poverty for their children by investing in small business and fair-trade enterprises.
Under this initiative, we are teaming up with 15 women-led enterprises worldwide so they can scale their businesses to new heights through capacity building and by providing a marketplace for artisans looking to provide for their children.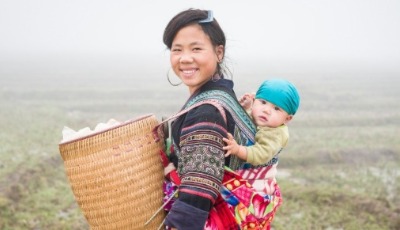 ---
PARTNERSHIP ANNOUNCEMENTS
GOALS FOR GIRLS ESCALERA HOPE FOR JUSTICE
---
GOALS FOR GIRLS
Goals for Girls is using soccer to teach young women how to be leaders and change makers in their own lives and communities.
Under our education pillar, we will help support Goals for Girls' Leadership Summits that are offered to girls across the United States, India, and South Africa.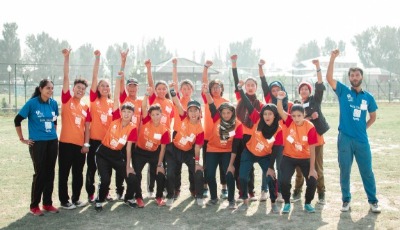 These leadership development events bring girls ages 12-18 from diverse backgrounds together to participate in workshops that build on teamwork, communication, goal setting, and becoming powerful leaders.
The girls also learn how to "Be the Change" they wish to see in the world by designing impact projects where they put leadership into action to tackle local issues affecting them and their community.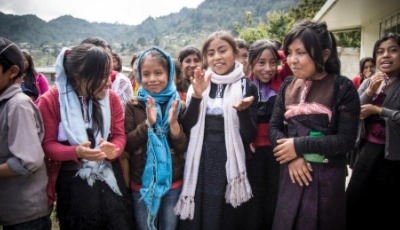 ESCALERA
In Chiapas, Mexico's poorest state, only 40 percent of youth make it past the 9th grade largely because most families live on subsistence farming, and many children work instead of going to school so they can contribute to their families income.
The Young Living Foundation is partnering with Escalera to change this statistic, and ensuring all youth in Chiapas have access to secondary education. Over the next three years, we will provide funding to support Escalera's REACH program.
Short for "high school is within REACH," this program provides scholarships to students for every semester they attend high school. These scholarships are designed to reduce the potential financial burden on a family to send their child to high school, providing for school fees and supplies.
hOPE FOR JUSTICE
Since 2016, we have partnered with Hope for Justice to end modern day slavery in this generation.
While we have supported efforts in Cambodia, Uganda, and Ethiopia, we are excited to announce that we are expanding our support to bolster Hope for Justice's work in the United States, Europe, and Australia.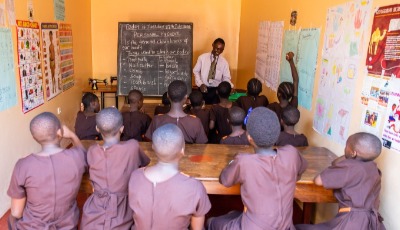 By expanding our partnership, we will be able to contribute to all four of Hope for Justice's steps to ending exploitation in this generation: prevention, rescue, restoration, and policy reform.
---
One Heart™ ESSENTIAL OIL BLEND
THE FOUNDATION'S FIRST ESSENTIAL OIL BLEND.
The Foundation launched it's first-ever essential oil blend, One Heart.
This blend was designed to celebrate the joy of creating unity in our communities by opening our hearts to love and service for others.
One Heart's refreshing aroma can encourage a bright outlook on life and the awareness that we are all in this together.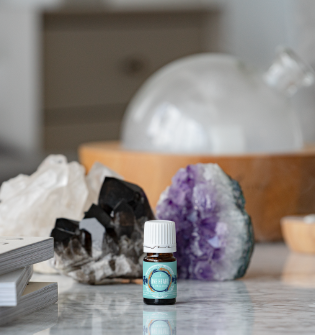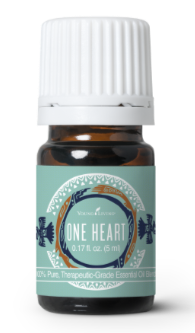 Best of all, 35 percent of each One Heart sale goes to support the Young Living Foundation's initiatives.
The beautiful One Heart label was designed by Anita Perlaza, a graduate of the Young Living Academy in Chongon, Ecuador who is now studying graphic design. Anita said she was inspired to create the design because "I think that if all people can join and collaborate, we can do great things together."
Each oil in One Heart was carefully selected to create a unique blend inspired by Young Living Founder D. Gary Young's love of nature and bringing together hearts and spirits. Valor inspires strength; Northern Lights Black Spruce helps create a meditative atmosphere; and Ylang Ylang and Ocotea create a delightfully sweet, uplifting aroma characterized by sweet citrus tones.
---
BE ONE FOR SOMEONE
The Young Living Foundation launched it's theme for the upcoming year: Be One for Someone. This year, we encourage you to find multiple ways to "Be One" for others in your community, as well as through the Young Living Foundation. Become a beacon of hope and Be One for Someone by donating to the Young Living Foundation today.
Visit YoungLivingFoundation.org/beone to sign up today!

---
NEW YLF MERCHANDISE
Support the Foundation in style by sporting our newest branded merchandise! Choose from a variety of super soft shirts, a sleek new hat, or a stainless steel, reuseable water bottle. The proceeds from all sales support the work of the Foundation.

---
VIRTUAL 5K RECAP
Our annual Run for a Cause 5K went virtual this year along with convention, and this year's superhero-themed Virtual 5K was a record-breaking success! 7,114 participants helped raise $230,079 in support of our initiatives and had a ton of fun showing their support!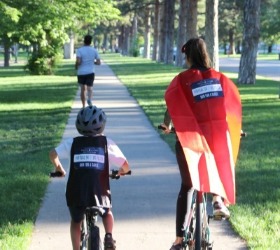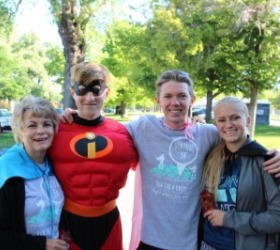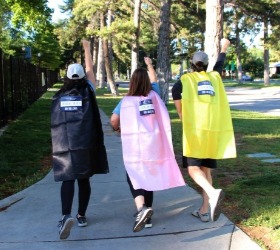 Thank you to everyone who ran, walked, hiked, or biked in support of freedom and empowerment!
---
RIDE FOR A REASON RECAP
After four years of creating incredible impact, we celebrated the final year of Ride for a Reason. A huge thank you to Scott and Brenda Schuler who not only initiated and orchestrated this popular Foundation fundraiser, but for also inspiring others to blend passion and purpose for a great cause.
Ride for a Reason helped us raise $158,374 during this year's convention.
Congratulations to our three lucky vehicle winners, Mary Starr Carter with the 2019 Harley-Davidson FXDRS, Dawn Powers with the 2017 Harley-Davidson Street Rod 750, and Tekla Rhea Sperry who won the 2016 Jeep Wrangler Unlimited. We hope you love your new rides, and thank you for your support!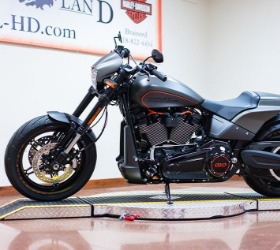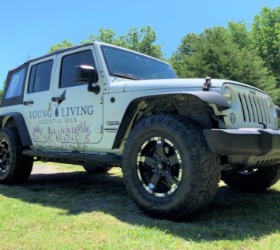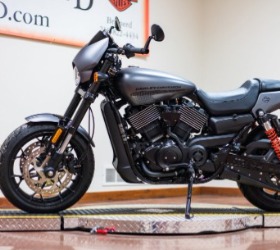 ---
Thank you again to everyone who helped make 2020 VIGC a huge success!
To stay up to date with the latest Foundation updates, news, and events, follow us across your favorite social media platforms @YoungLivingFoundation.
June 10, 2020