FROM RUIN TO REBUILD
Help us continue to rebuild homes near the epicenter.
On May 12, 2015—17 days after the first earthquake rattled the country—a second earthquake measured at 7.3 struck Nepal, with its epicenter on the border of the Dolakha and Sindhupalchowk districts in the Himalayan foothills. The two earthquakes reduced entire villages in the area to rubble.
Villages like Yarsa, just miles East of the epicenter, where we are helping the community get back on their feet and rebuild—brick by brick, home by home, family after family.
DONATE A BRICK with round up+$2
We invite you to round up your order to the nearest dollar and donate an extra $2 USD to provide a family with at least one brick for their new home in Yarsa. It takes about 3,000 bricks to rebuild a home in Yarsa and each brick costs between $1.60 and $1.75 USD.
If each member who ordered did this over a four-day period, it could potentially generate $100,000 USD in donations; enough to rebuild 20 more homes in Yarsa!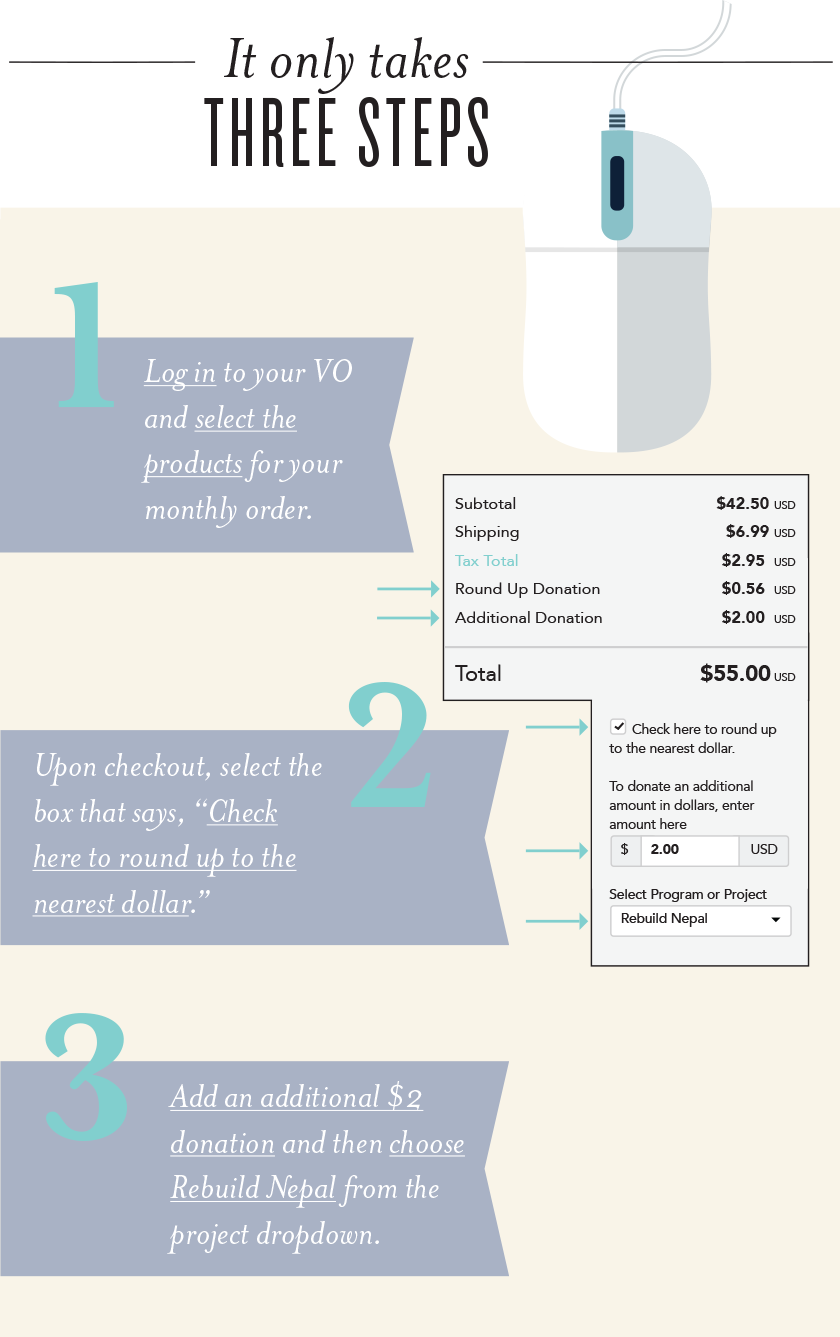 "I WILL NEVER FORGET"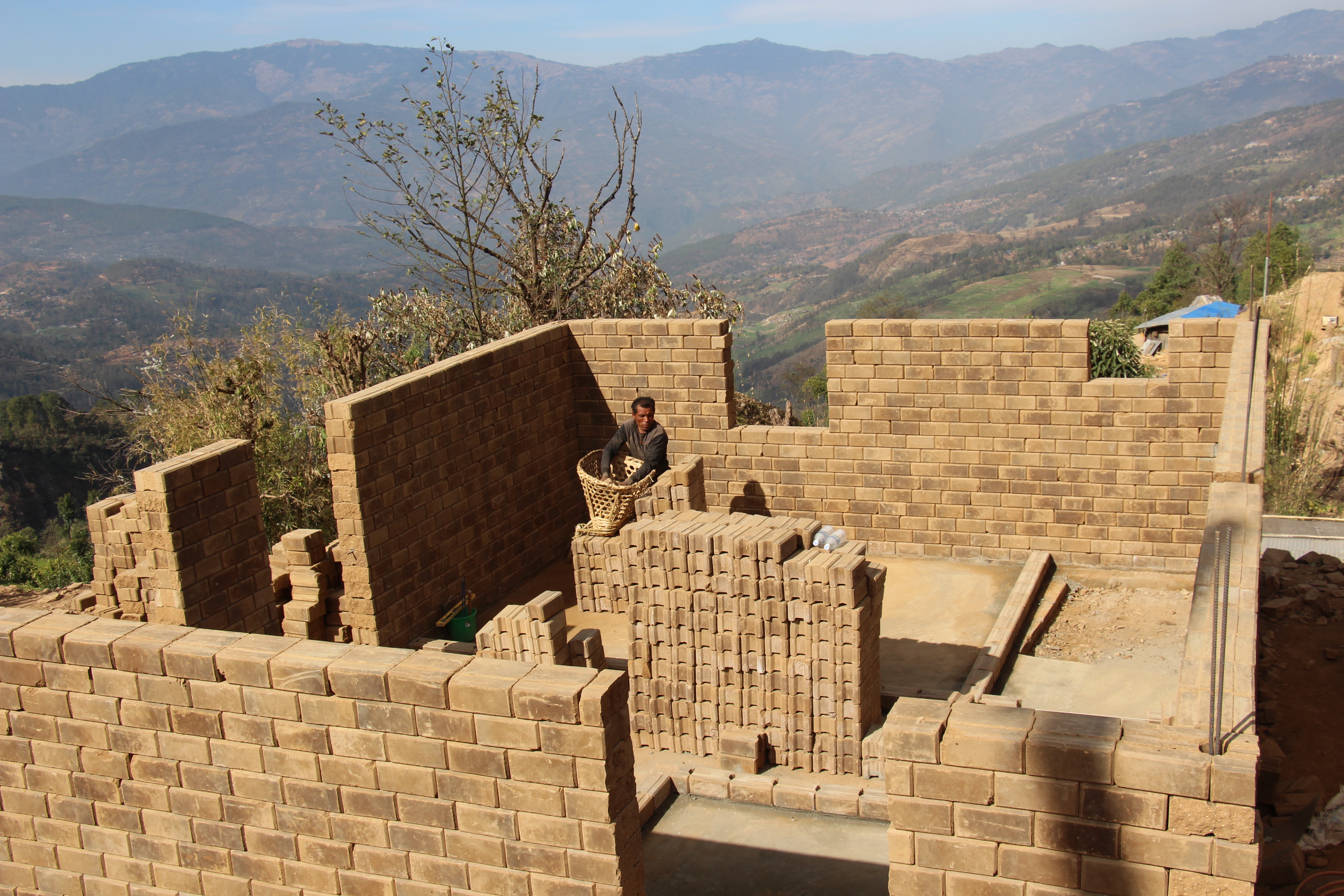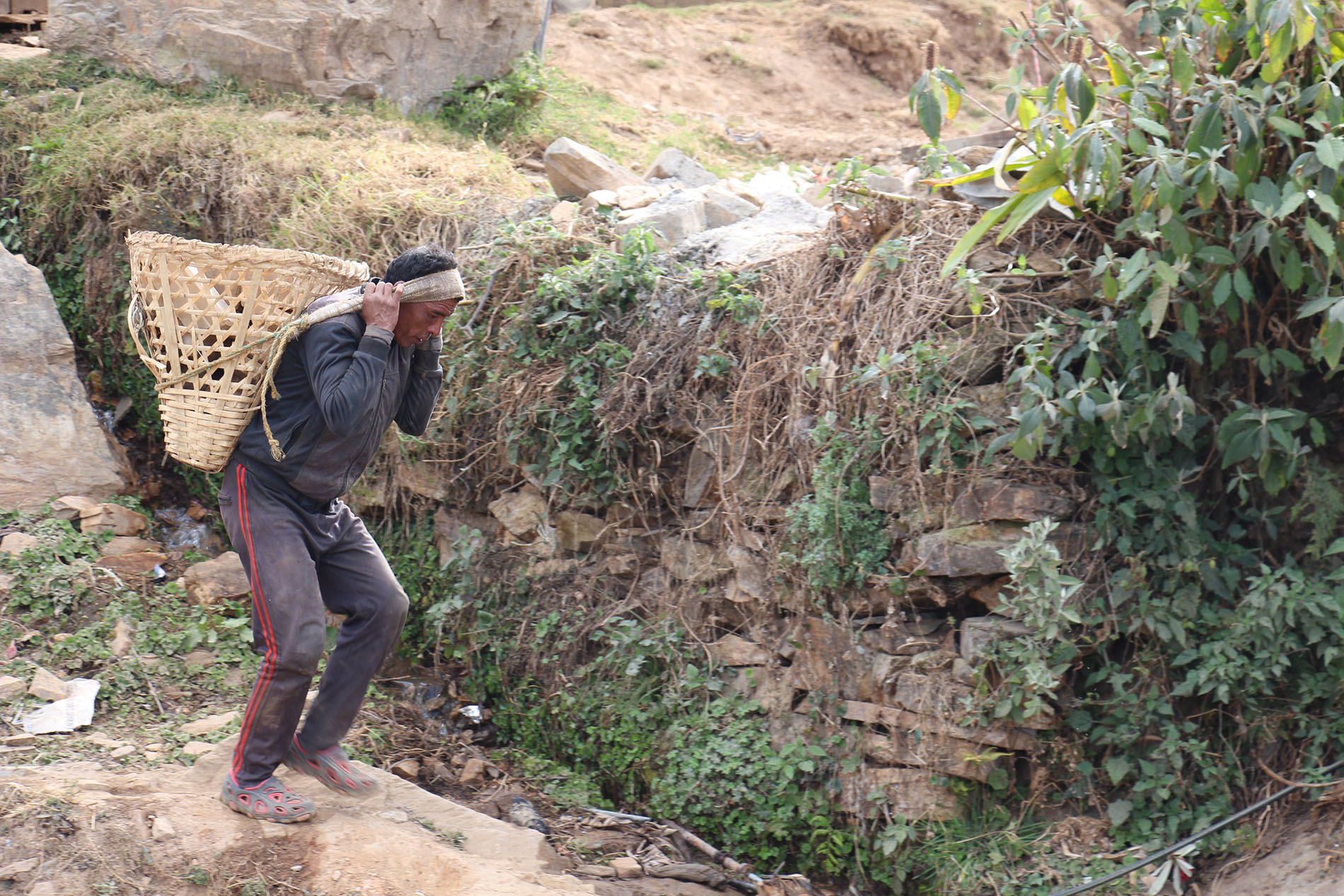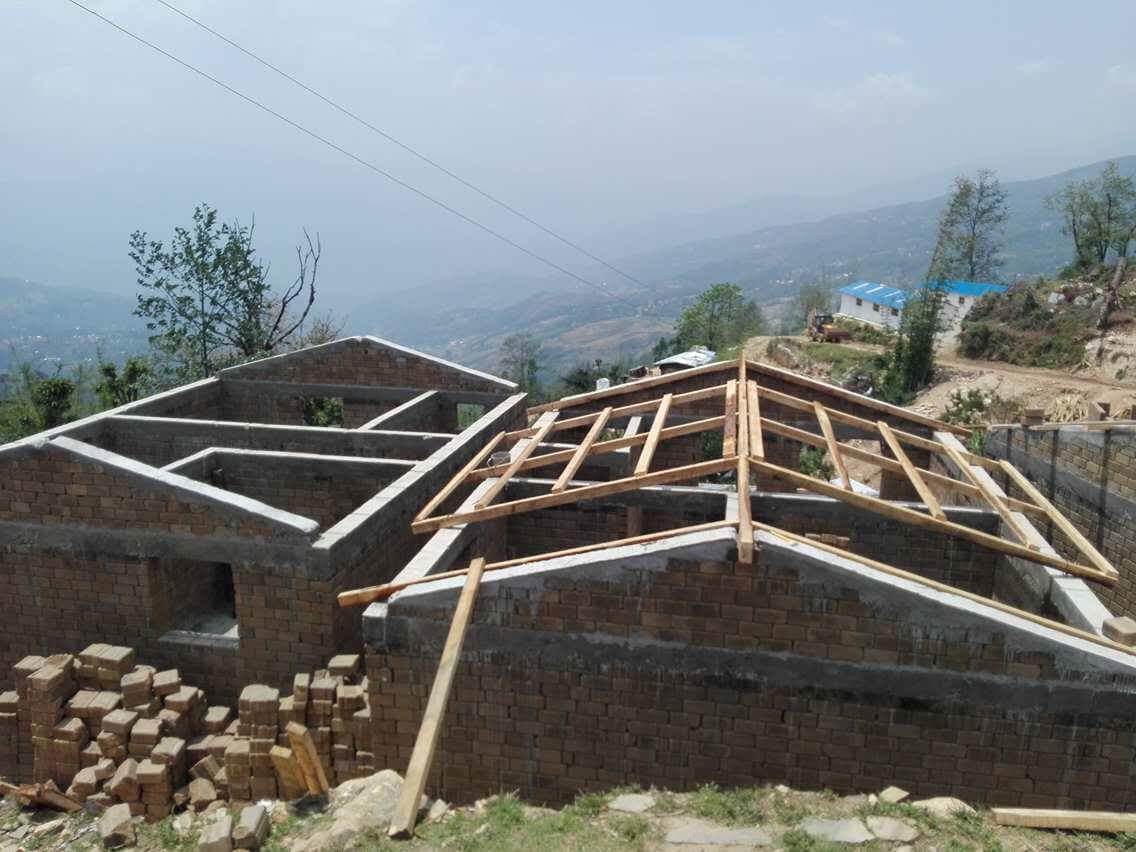 A year before the earthquake, Pasang Sherpa took out a $5,000 USD loan to build a nice home for his wife and two sons in Yarsa. They were only in their new home for a few months when the earthquakes hit, leaving the home in complete ruins. Their food and clothes were buried under the rubble, and, like most families, they were forced to take shelter with the livestock before building a temporary tin home.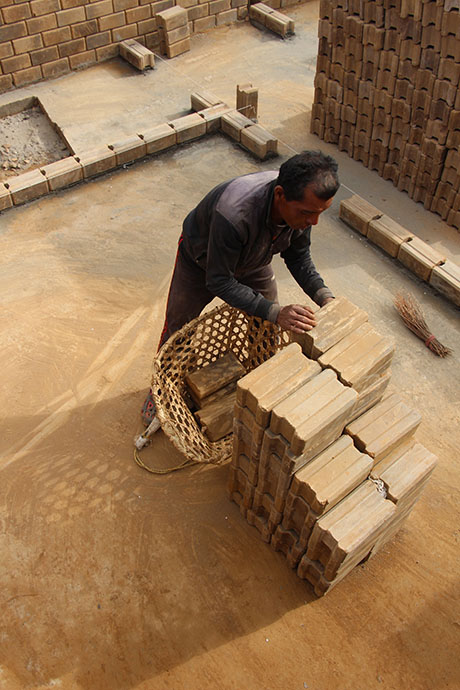 But the loan for their now destroyed home was outstanding, and Pasang worked tirelessly to pay it off. In Nepal, men and women carry heavy items by distributing the weight between their back and with a strap that goes around their head, just above the brow. "I carried heavy bags of cement and rice on my head to the point I have lost a portion of my hair from all the weight," Pasang said as he showed how the hair just past his brow and below the crest has been rubbed away, and the skin underneath is sore and calloused.
Having paid off the loan, Pasang had no idea how he was going to pay to build another home. He wept long and hard over the prospect that they may never be able to rebuild and they would spend the remainder of their time living in an inadequate tin shelter.
During our February 2017 service trip to Nepal, a team of Young Living members took part in rebuilding Pasang's home. He worked alongside us as we laid each brick. And as the walls reached completion, the joy Pasang felt was overwhelming. He stood in the middle of his home crying as he showed us where his wife and children were going to sleep. He cried tears of gratitude, and we cried with him. To Pasang and his family, the new, 590 square-foot home is a castle—a castle filled with renewed hope for his family's future and the future of the entire village.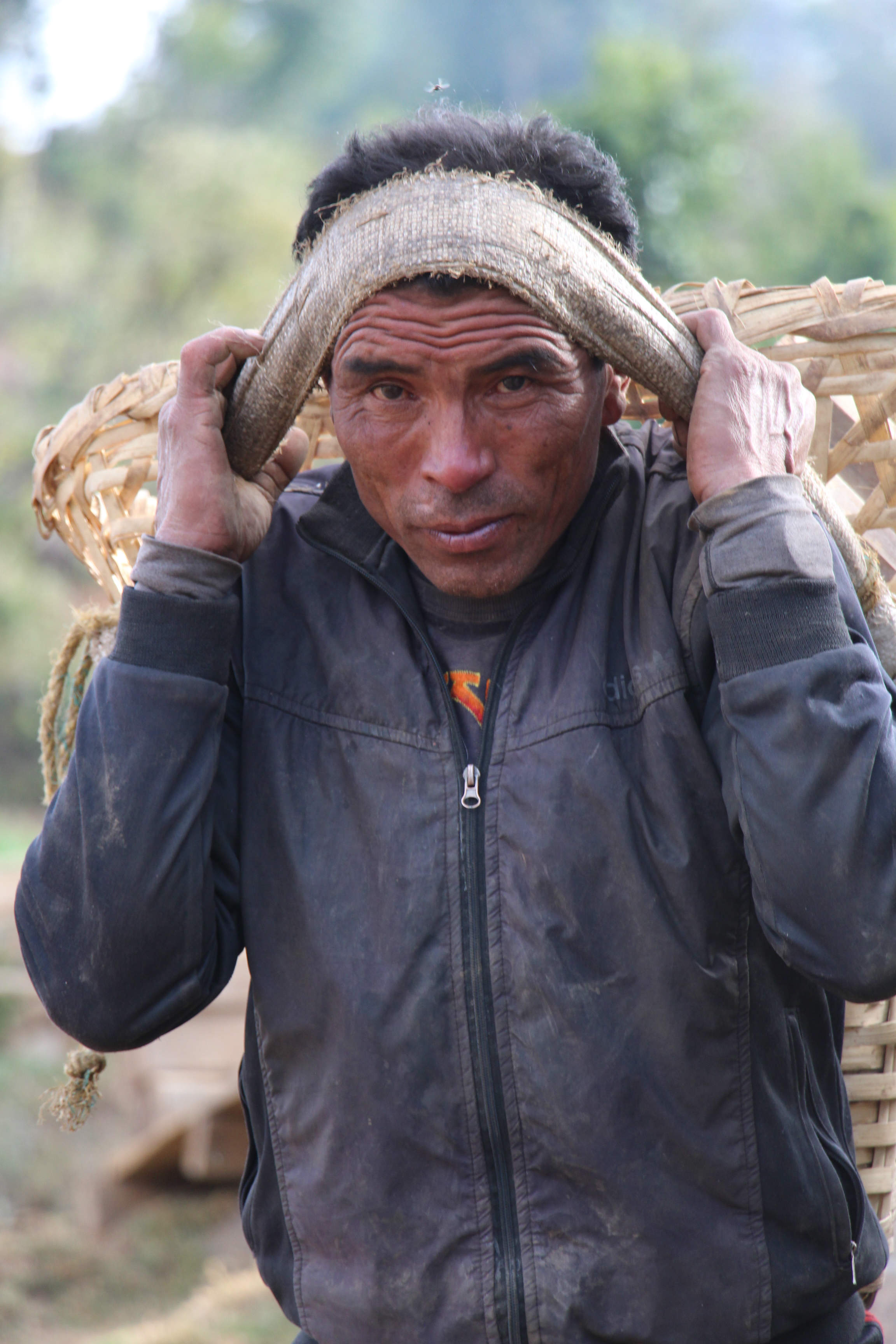 "This new home to me is a big, luxurious palace. I will never forget the Young Living volunteers. You came from a far country… to build me this mansion, this palace.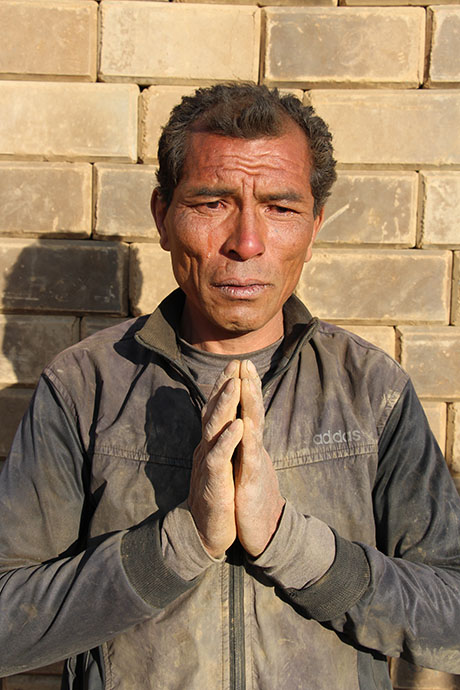 "You are like a god to me. You have given me and my family new life. I will be forever grateful for the Young Living volunteers.