It could be said that our newest partnership was destined to happen when you consider Young Living's roots and the people being helped by that partnership. Seems like a company committed to making the world a better place through natural means while working through a Foundation whose purpose is to help people lift themselves "organically" would be drawn to help Native American communities whose very ethos springs from the Earth itself.
The fact that the Young Living Foundation has partnered with Heart of America, a national education nonprofit, to bring help to those communities who face remote-learning challenges, bears further witness to both the importance of the Foundation's focus on creating and expanding education opportunities and the urgency of Heart of America's mission.
About Heart of America
For 24 years, Heart of America has ensured students have access to modern resources and transformed educational and community spaces into modern learning environments.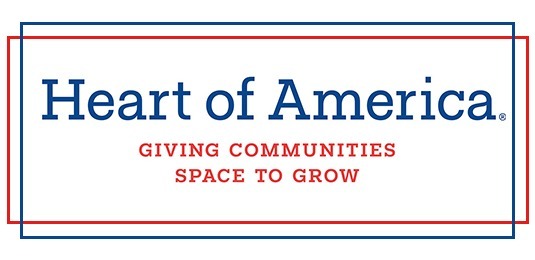 They've provided more than 500 school libraries, tech labs, gymnasiums, cafeterias, and classrooms to various schools throughout the U.S in coordination with their network of public/private partnerships to address inequities in educational opportunities. 
Of course, since they work in the educational space, which has seen many closures and reconfigurations over the past year, the ways they accomplish their mission have had to be re-examined. In fact, their awareness of the specific distance-learning challenges faced by Native American communities came about as organically as the solutions they've come to provide for those challenges: they have cultivated relationships within the Native American Reservations in Utah, New Mexico, and Arizona, and have a communities liaison who is a member of Navajo Nation.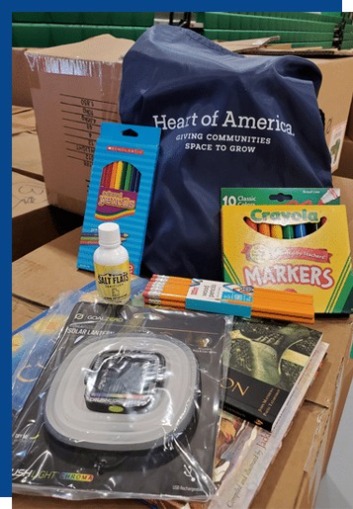 They have already served 34 schools throughout Navajo Nation in Arizona, New Mexico, and Utah, and the Pueblos and Reservations of New Mexico, and it is because of input from those schools that they shifted to responding to students where they were and are, bringing resources from the classroom to the kitchen table and homes, making distance learning easier.

Since then, the organization has distributed almost 30,000 Distance Learning Kits in communities across the U.S., each filled with supplies like markers, crayons, pencils, pencil sharpeners, notebooks, glue sticks, STEM activities, art supplies, age-appropriate books, solar-powered lanterns, face masks, and hand sanitizer.

Helping Native American Communities
An estimated 30% of Navajo Nation residents lack access to clean water for handwashing and drinking and 60,000 residents do not have stable access to power. More than 45,000 kids across Navajo Nation were and continue to be without school. Residents there have faced a mounting crisis in both public health and effective distance learning.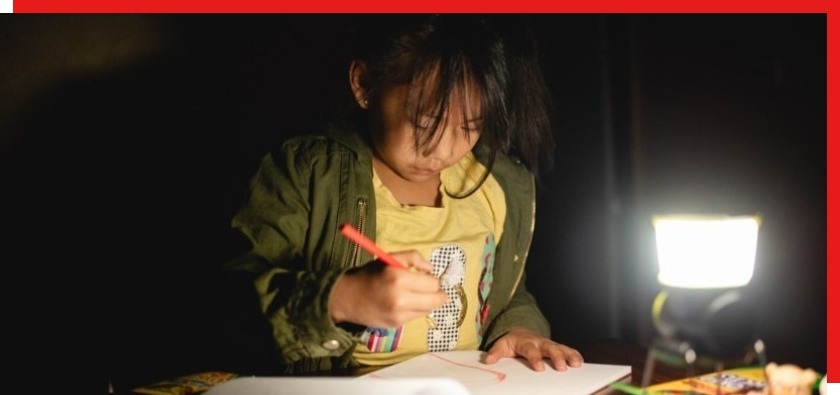 Because of this, Heart of America worked to ensure teachers and staff had access to modern learning environments to create, record, and broadcast lessons to students at home. They're working to provide at least 10,000 more Distance Learning Kits to these communities by the end of 2021, having already given out 7,500 of them in Native American communities.
It's a big goal, meant to address a big problem. And it will take big efforts to meet that goal. That's where we come in.
What Our Partnership Looks Like
The Foundation is funding 1,000 Distance Learning Kits and 50 hybrid solar power and Distance Learning Kits to be given to students within the Goshute and Navajo Nations.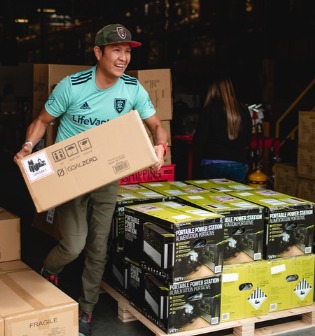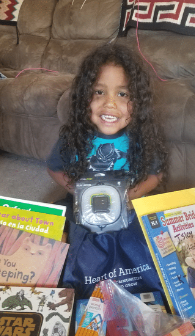 Most of the Distance Learning Kits contain the supplies mentioned above—complete with Young Living Thieves Hand Sanitizer—while the solar power kits include the aforementioned distance learning materials, not only for the student or students in each home but also for the adult learners as well, plus a computer tablet, a hot spot (if needed), and a portable solar power station kit complete with battery and solar panels.
These education kits will be utilized through the end of the school year and into the summer to help these students recover from the academic slide they've experienced. Young Living employees themselves are rallying to the cause as well, helping to assemble the kits, eager to help their neighbors.
Additionally, in Fall of 2021, the Foundation will fund a makerspace transformation at White Horse High School in Montezuma Creek, Utah. This makerspace will include: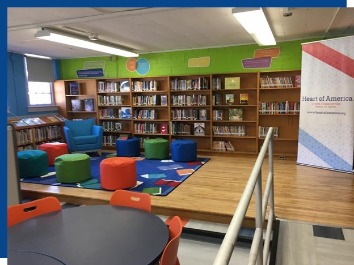 Collaborative seating
An interactive utility wall
Supplemental technology including:
Smartboards, laser cutters, and embroidery and sewing machines
A technology hub featuring:
An electronics charging station, a 3D printer, and circuitry and robotics materials
What You Can Do To Help
We think you'll be as excited by the possibilities this partnership brings to these communities as we are! Your efforts alone to expand awareness of how this relatively quiet corner of the world is working to address the challenges of learning from home can make a meaningful difference.
Consider sharing this blog post on social media, following us on social media for updates on this project, or just telling your friends about the issue as proactive ways to serve others today!
April 26, 2021