The Young Living Academy in Chongon, Ecuador is a school unlike any other. Since 2009 when Gary and Mary Young first opened the Academy, the school has stood as a beacon of hope in the community, offering a quality education to 350 students annually, thanks to the continued support of our donors and those who sponsor students.
Where it all Began
When Gary Young built the Finca Botanica Young Living Farm in 2008, he noticed a one-room brick building nearby bustling with activity each day. He soon realized that this small, one-room structure was the community school. Inside, students in grades pre-k through fourth grade crowded together and shared learning supplies as a volunteer teacher gave the lessons.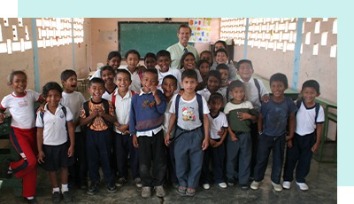 Realizing the children's potential was being limited by their families' socioeconomic status, Gary knew he could make a lasting difference in the community by building a school. That's how the Young Living Academy came to be. Now, the Academy continues to grow and provide new opportunities to more students. What started as a primary school has blossomed into a pre-k through high school institution and boasts the highest graduation rate in the area. And the best is still to come!
the Future of the Academy
The Academy is still growing. While 2020 has been a year of immense challenges, staff at the Academy continue to work hard to take the school to the next level. While students have been off-campus learning from home virtually, staff have taken this opportunity to make some exciting upgrades!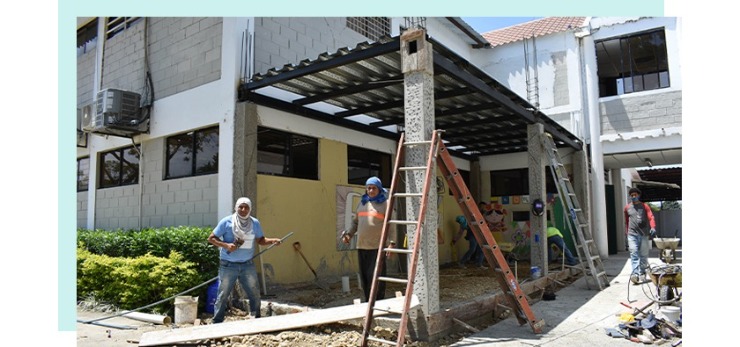 In particular, the Academy is expanding so that it can become an International Baccalaureate, or IB, school, the benefits of which we talked about here. This expansion of both space and curricula will allow Young Living Academy students the opportunity to study abroad and apply to attend universities outside of Ecuador!
In order to meet IB requirements, the Academy is adding a third floor to the main building and filling in an unused terrace space on the main floor. These spaces will be transformed into two new classrooms, workrooms, and three large labs. The renovations are expected to be completed by the start of the 2021-22 school year in anticipation of students returning to campus following the pandemic.
We are so excited for this growth, which will provide better opportunities to our students, made possible by the ongoing generosity of our donors.
Make a Difference in the life of a Student
As a part of Gary's commitment to providing a quality education to children in Ecuador, he not only built the school, but created a way for Young Living members to get involved in a meaningful way. Gary wanted to ensure that every student had an opportunity to attend school no matter their family's financial status; that's why we created the Sponsor a Student program!
Through this program, you have the opportunity to see first-hand the difference the enhancements to the school will have on the lives of Academy students. Sponsoring a student at the Academy is a wonderful way to make a direct impact on the life of a child and provide them with the quality of education they wouldn't otherwise receive.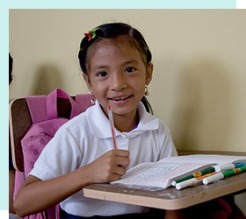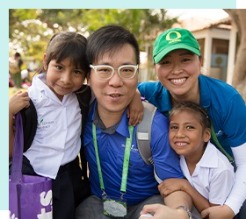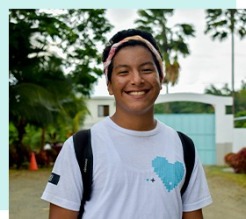 You can establish a meaningful connection with your student through bi-monthly letters back and forth. Many of our sponsors get their own children involved, finding the whole family has fun corresponding with their students all the way in Ecuador!

Your monthly sponsorship helps cover a student's school fees, uniforms, supplies, a healthy daily breakfast and lunch, and so much more! For less than $3 USD per day, you can make a meaningful and lasting difference in the life of a child.
Learn more about Young Living Foundation's sponsorship opportunities and get involved today at https://younglivingfoundation.org/sponsor-a-student.
December 22, 2020