July 24, 2018
Joseph, age 11, and Adam, age 12, understand the harsh realities of life on the streets of Kisenyi, one of Africa's largest slums, all too well.
The hostile and dangerous Kisenyi slum, a place where young Adam and Joseph called home for years, is located in Uganda's capital, Kampala. Stricken by extreme poverty, daily life in the slums is a struggle for survival. Many residents, almost 50% of which are children under the age of 15, are subjected to physical and mental abuse and often go without food, clean water, shelter, and proper clothing.
Many of Kisenyi's street children are parentless, either orphaned, abandoned by parents plagued by extreme poverty, or have run away to escape hardships at home. Once on the streets, these children spend their time and energy engineering ways to support themselves and stay alive by scavenging, begging, and even stealing.
When Adam was a very young boy, both of his parents passed away. After their deaths, Adam stopped attending school, opting instead to live with his aunt. Unfortunately, his village was not as welcoming as his aunt was and Adam suffered from endless bullying and taunting as he was fatherless and had no land or money to his name. He was called worthless and unwanted, and when he could not tolerate the mental abuse any longer, he decided to trade his village life for the streets.
Adam soon realized that life in Kampala would not be as exciting as he had hoped, but still felt that a difficult life on the streets was better than the abuse suffered at the hands of trusted adults. In escaping mental abuse, Adam fell victim to physical abuse as older children would beat him to steal the little money he had earned.
Older youth would beat me and take my money. Street life is hard.
-Adam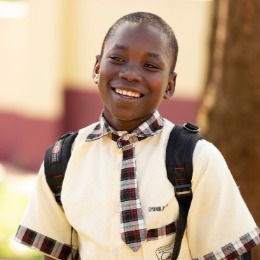 Joseph embarked on a grueling journey, walking over 50 miles from Jinja to Kampala to escape his abusive home. Joseph risked his life over his three-day journey in pursuit of a better life for himself, unbeknownst of the even more difficult journey ahead in the slums. In times of extreme desperation, he had to resort to sniffing a sticky glue-like substance, a potentially fatal "remedy" popular among the world's poorest children to ward off hunger pains.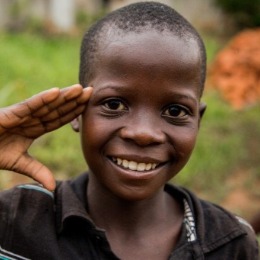 It is always hard to find a penny to get food and to stay alive.
- Joseph
Adam and Joseph found each other on the streets, bonding over the daily difficulties of being young and alone without resources in Kisenyi. Together, the boys earned money filling rough, burlap rice sacks with scavenged plastic bottles and scraps. At the end of each day, they would trade their findings for treasure: 1,000 shillings (approximately 25 cents in the U.S.), just enough for a small bag of chips to relieve their hunger, even if just slightly.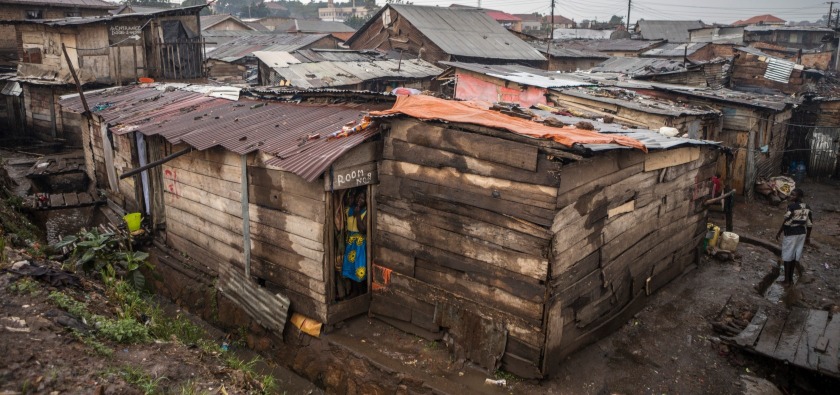 Thankfully for Adam and Joseph, African Hearts, one of our incredible partner organizations, is dedicated to rehabilitating children, saving them from the streets and providing hope for a healthy and prosperous future. African Hearts volunteers found the boys on the streets last July and took them in, conducting a medical examination at a local health clinic, filing necessary paperwork, and ultimately bringing the overjoyed boys to a transitional home where they were warmly received by other rescued boys.
At the transitional home, Joseph and Adam were awarded simple luxuries that made a world of difference to them including shoes, clothes, and a towel. For the first time in a long time, the boys had the opportunity to enjoy a shower and afterwards joined the rest of the home's residents for a delicious hot meal.
The boys were then assigned a bed in the sleeping room, and slowly but surely started to open up to the other boys, making friends and ultimately realizing that for the first time in their lives, they were wanted, accepted, respected, and cherished.
Upon completing the rehabilitation process, Adam and Joseph were elated to go back to school. They are full of joy and have ambitions for a bright future. Adam now believes that the sky is the limit and aspires to become a pilot. Joseph is so thankful for the opportunities that African Hearts has provided for him that he feels empowered to become a pastor working in the slums to bring hope and salvation to children who live the life he knows all too well.
African Hearts depends on generous donations to continue saving the lives of innocent children on the streets of Kisenyi, such as Adam and Joseph. If you would like to be a part of African Hearts' diligent mission, click below to donate today!