When a community comes together to reach a goal, amazing things can happen! At The D. Gary Young, Young Living Foundation, we set an ambitious goal before the 2018 International Grand Convention to raise $1 million to support Hope for Justice, our partner devoted to ending human trafficking in this generation. With support from our generous Young Living members, we not only reached our goal but exceeded it—raising well over $1 million!
Ride for a Reason quadruples in size
Young Living members were eager to raise these funds from the beginning, participating in fundraising events before the convention even started. Ride for a Reason brought Young Living bikers from all around the United States and Canada to make a multi-country, multi-state motorcycle journey from their hometowns to Salt Lake City for the convention.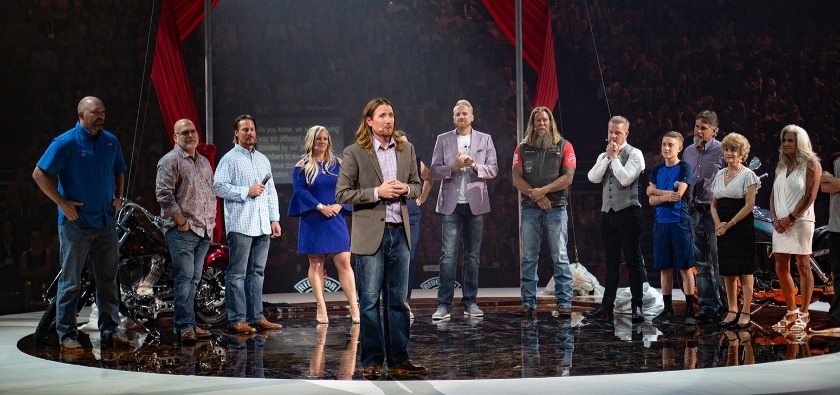 More than 60 riders took part in the ride this year, quadrupling the number of riders from the previous year! Members could choose to sponsor riders or purchase tickets to win one of six great rides, with all proceeds going to the Foundation. The six giveaway vehicles included a customized 2004 Harley Davidson Softail, 2006 Honda VTX 1300, 2016 Jeep Wrangler Unlimited Sport, 2017 Harley Davidson Sportster 48, 2017 Honda Metropolitan Scooter, and 2017 Polaris RZR XP 1000 EPS.
Members were also encouraged to sign up and join our annual 5K run/walk. This year's theme was "Rock the 80s," and members did not disappoint! More than 3,500 people crossed the finish line to support our goal. With this support, along with countless members donating throughout the convention at our booth in the Expo and at the closing party, we were able to exceed our goal.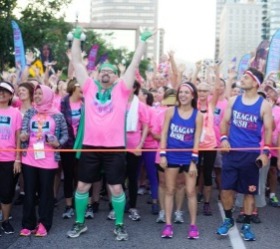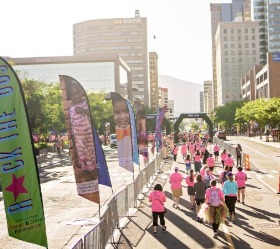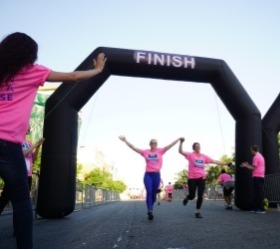 Adding 10 new Lighthouses
By raising over $1 million, we will now be able to help Hope for Justice open a total of 10 new Lighthouses around the world. Hope for Justice's Lighthouse Assessment Centers provides children with a safe place to live and offer recovery from their trauma immediately after they've been rescued from trafficking. Once there, they begin the process of healing from their past through therapy and collaborative planning, so they are prepared for long-term services or reintegration into their communities.
The first project we will undertake is helping to complete any needs with the current Lighthouse in Phnom Penh, Cambodia. We will then work with Hope for Justice to open three Lighthouses in Uganda, undertaking the significant project of ending slavery in Africa.
A heartfelt thanks to all who donated and for making this convention a historic one for the Foundation! It's simple to support the Foundation and our projects; by doing so—whether by rounding up, sharing a story, or finding other ways to be engaged—you become a voice for the voiceless and an example of living a purpose-driven life.
July 25, 2018