Since the beginnings of our Flipping for Freedom project in January, our extreme makeover of a house in American Fork, Utah, has been marked by excitement, passion, and generosity. By the end of January, all carpet and flooring had been removed, some walls had been torn down, and a couple of bathrooms gutted. Since then, the whole property has undergone an amazing transformation—one that brings to mind the amazing transformations undergone by the girls who will ultimately benefit from the project. Since we'll be donating the proceeds of the sale of the house to Hope for Justice so that they can rescue more girls from human trafficking, that parallel is not only clear but also evocative. As long as the house stands, it will serve as a reminder that people can overcome neglect and abandonment, and with help from others, thrive.
The house's transformation is being propelled by Bryan and Amanda Cooper's vision to connect their house-flipping skills with their passion for helping others, which has spread widely and been fueled hundreds of volunteer labor hours and many generous community donations. Similarly, the transformations of the girls who have been rescued from human trafficking have been powered by the vision of Ben Cooley, the co-founder and CEO of Hope for Justice and his dedicated staff of professionals. Both kinds of transformation entail a lot of work and passion on the part of the people involved. Here's a peek into what both Bryan and Ben have done, who they are, and what they envision for others wondering how to find their passion and/or connect it with ways to help others.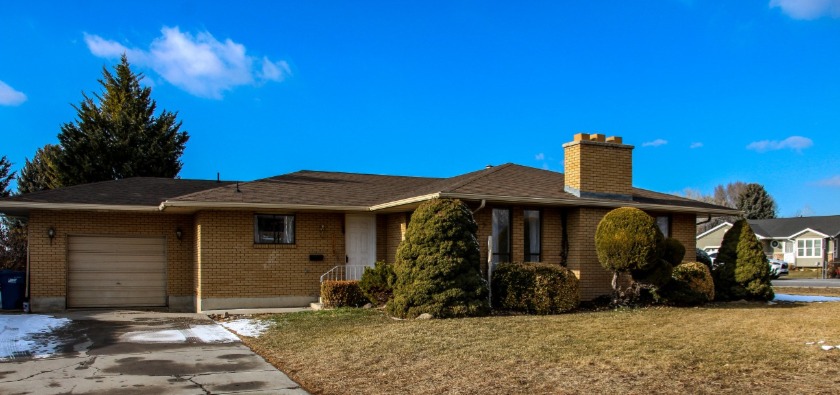 flipping for freedom
What They've Done
What started as a small space with 30-40-year-old cabinetry, flooring, and décor, has opened up with new flooring and paint. Brand-new farmhouse-style cabinetry and all-new appliances will be installed in a couple of weeks.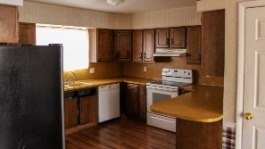 The kitchen before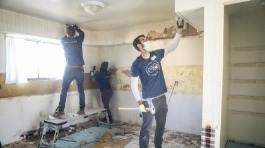 Volunteers remove the cabinetry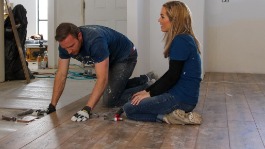 Bryan and Amanda install new kitchen flooring
the master suite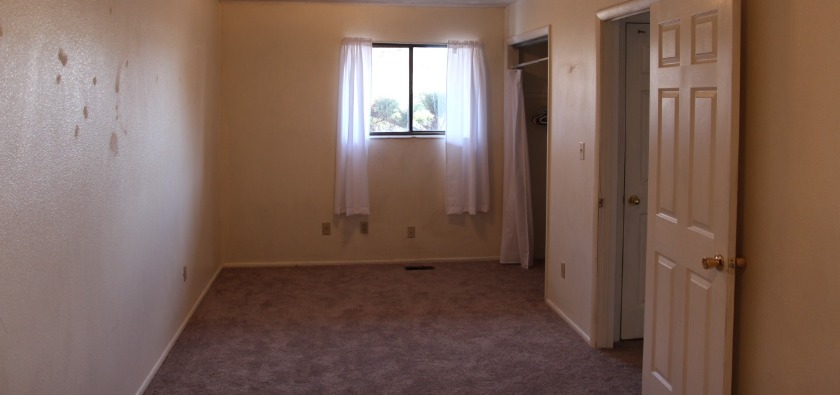 Since January, this space has been transforming into a spacious master bathroom with a large shower, double vanity, and beautiful tile.
the yard
The yard and driveway will not be left out of this makeover. In fact, as Bryan describes in this video, due to the generosity of a local excavator, it's undergoing a major overhaul as well. The driveway, grass, and foliage around the house have all been removed, and will be completely replaced once the house's exterior has been painted.
These and many other improvements will be revealed during a Facebook Live walk-through of the finished house in three weeks, on Thursday, March 11th from 1:30 to 3:00 p.m. MST, and at an open house for the public on March 13th from 11 a.m. – 2 p.m. MST. The house is located at 1113 N. 100 E., American Fork, Utah.
what they've done: bryan and amanda cooper
Project leader Bryan Cooper says this about the passion that has fueled this project and its connection to everyone's innate potential:
My passion, with my business and this project, is helping people see their potential. In my life, I didn't think my potential involved my construction skills. I didn't want it to. But I'm good at it; I've done it for years. Sometimes realizing our potential means letting go of what we think our potential is. And doing this to help victims of human trafficking? This is the best use of my talents in helping people expand their awareness, not only of the problem, but also of their potential.
- Bryan Cooper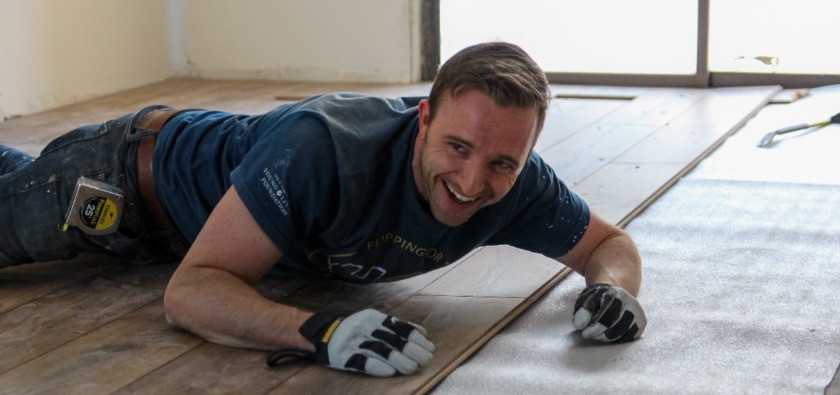 what they envision
Bryan and Amanda have multiple visions. For the house, they envision it as completely renovated, with a brand-new kitchen, theater room, master bathroom, and yard, white instead of tan on the outside, three other bedrooms, two other bathrooms, and able to bring in as much as $100,000 through its sale to benefit Hope for Justice. For the girls, that donation will mean a higher number of rescues, bolstered trainings for people and law enforcement professionals in how to spot the signs of human trafficking so that it doesn't happen to other girls, and a better chance of ultimately being reunited with their families.
Another vision the Coopers have, though, is one where everyone realizes their potential to help others and the unique ways they can do so. "Whatever you have is valuable," says Bryan, "and you can leverage it to help somebody else. We all have a tremendous amount of value and the more that we can understand that and use that, then it can benefit the people around you." It is, indeed, the realization of that potential by every single volunteer, laborer, and tradesperson that has made this project possible.
hope for justice
what they've done
Likewise, the 1,003 rescue operations conducted by Hope for Justice in the U.S., Cambodia, Uganda, Ethiopia, the U.K., and Norway in 2020 probably wouldn't have happened without the conviction of the people who conducted those operations that they had something to offer and a way to help. This means that more than 1,000 girls like 14-year-old Rachel, who previously had been robbed of basic freedoms by both poverty and the lasciviousness of their traffickers and their clients, are free to grow into happier, more empowered people.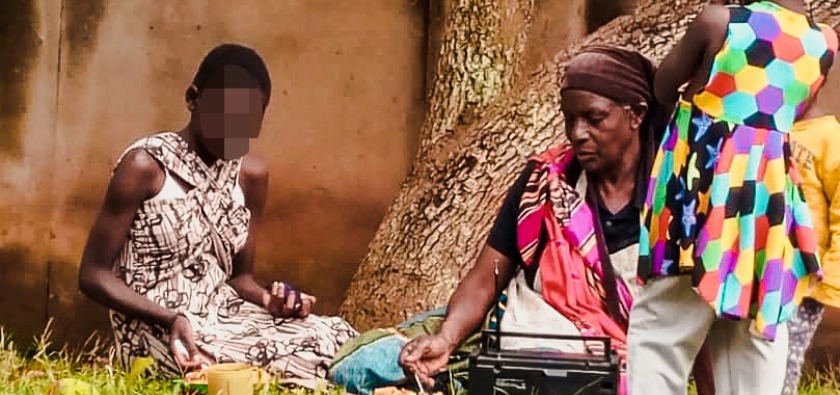 who they are: ben cooley and hope for justice
Like Bryan, Ben Cooley was a young man who didn't envision himself being a changemaker. He didn't know if he had the skills or the wherewithal to make the difference happen that he wanted to see in the world. He says, in his book Impossible is a Dare:
My mind filled with a million excuses. I'm not a leader. I'm not capable. I'm just a 26-year-old lad from the north east of England for goodness sake. I'm a dyslexic opera singer, not an event organizer. I wouldn't really even call myself a communicator. It's amazing the excuses you can come up with in those moments.
- Ben Cooley
But he certainly had the passion and the people skills. He started by organizing an event called The Stand, which almost 6,000 people attended to hear about a problem very few were talking about at that point: the definition of human trafficking (which is the unlawful act of transporting or coercing people in order to benefit from their work or service, typically in the form of forced labor or sexual exploitation) and ideas for what to do about it. From that eventually grew Hope for Justice, a global nonprofit whose sole purpose is to end modern slavery.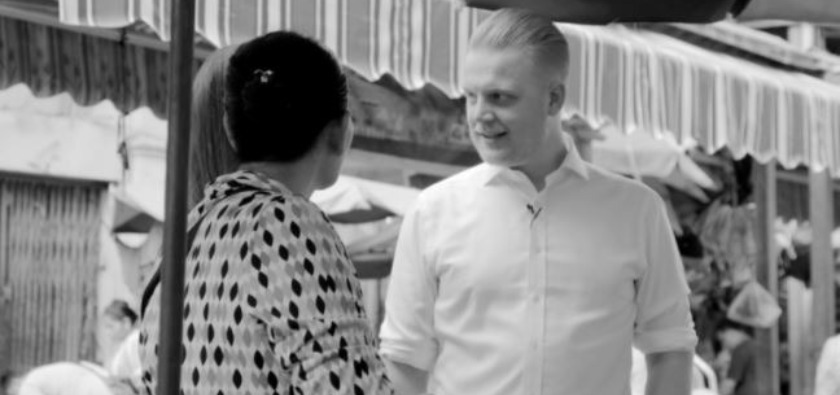 what he and hope for justice envisions

Like Bryan, he also imagines a future in which everyone is animated by their potential to help others. He says:
I believe our generation should use its voice not just to communicate about injustice but also to create a solution, to inspire people, to motivate them to move beyond the confines of their own lives and to use their lives to transform others. To use their freedom to bring freedom to others. To use their resources to empower others. To do more, be more, achieve more.
- Ben Cooley, Co-Founder and CEO, Hope for Justice
What needs to happen in order for all of Bryan's and Ben's visions to be fulfilled, for the Flipping for Freedom house to be completely transformed in just under two months and for 40.3 million people in forced labor, sexual exploitation, domestic servitude, and forced marriage worldwide to be reclaimed? For everyone, absolutely everyone to realize that, as Muhammad Ali once said: "Impossible is a dare."
Impossible is just a big word thrown around by small [people] who find it easier to live in the world they've been given than to explore the power they have to change it.
Impossible is not a fact. It's an opinion.
Impossible is not a declaration. It's a dare.
Impossible is potential.
Impossible is temporary.
Impossible is nothing.
- Muhammad Ali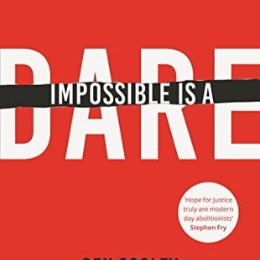 March 2, 2021